Chauncey Kroner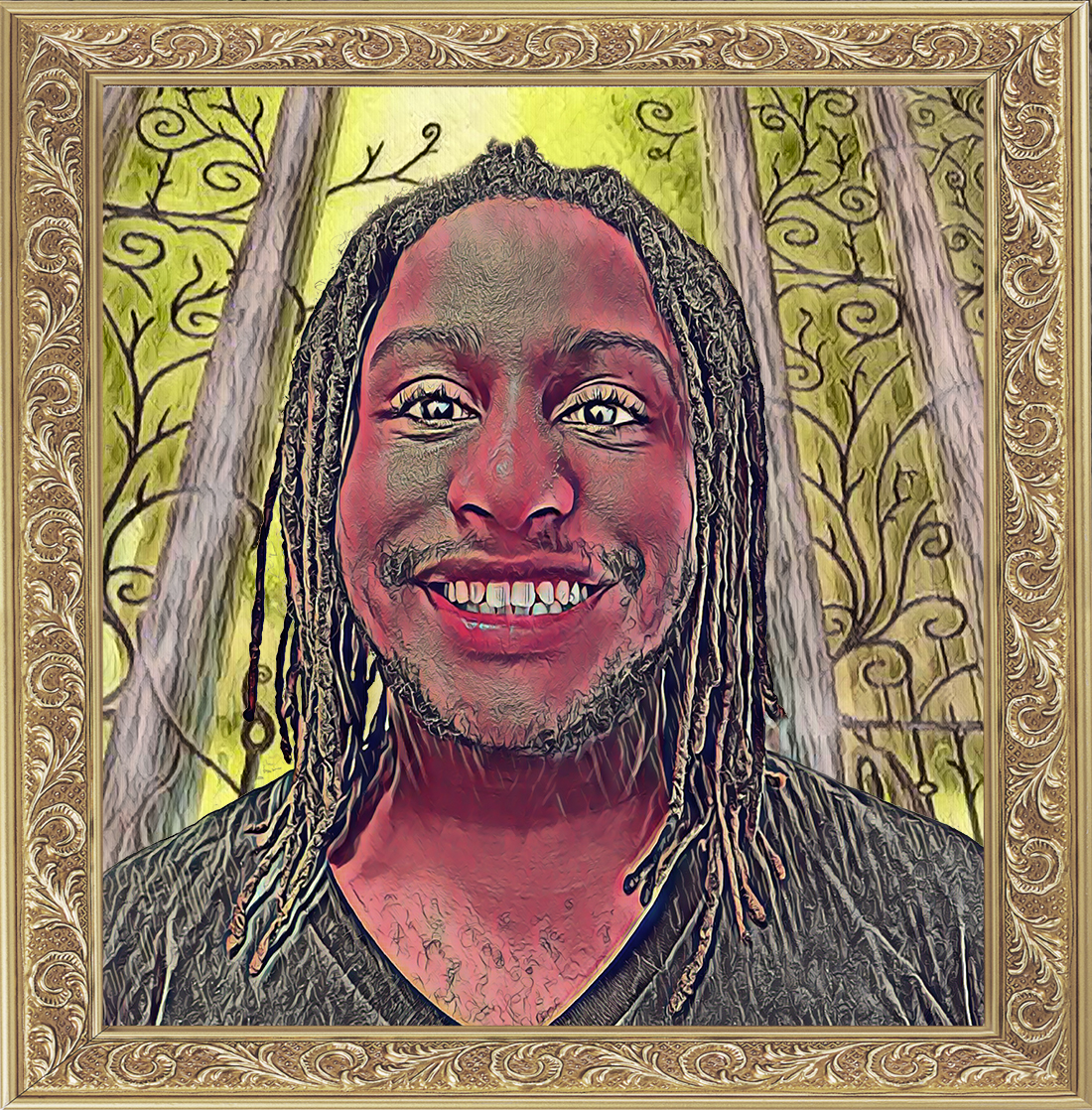 Chauncey Kroner
My name is Chauncey and I'm 25 years old. I've started circus at the age of 12. My specialties are Hoop diving, Diabolo, and Acrobatics. I chose to do circus because I love entertaining people and being able to show my skills and abilities to the world. I've always aspired to be a part of Cirque du Soleil, 7 Fingers and many other amazing circus shows worldwide. In December of 2019, I was hired to perform with one of Cirque Du Soleil's shows and hope to be back on stage again soon.
Danielle Saulnier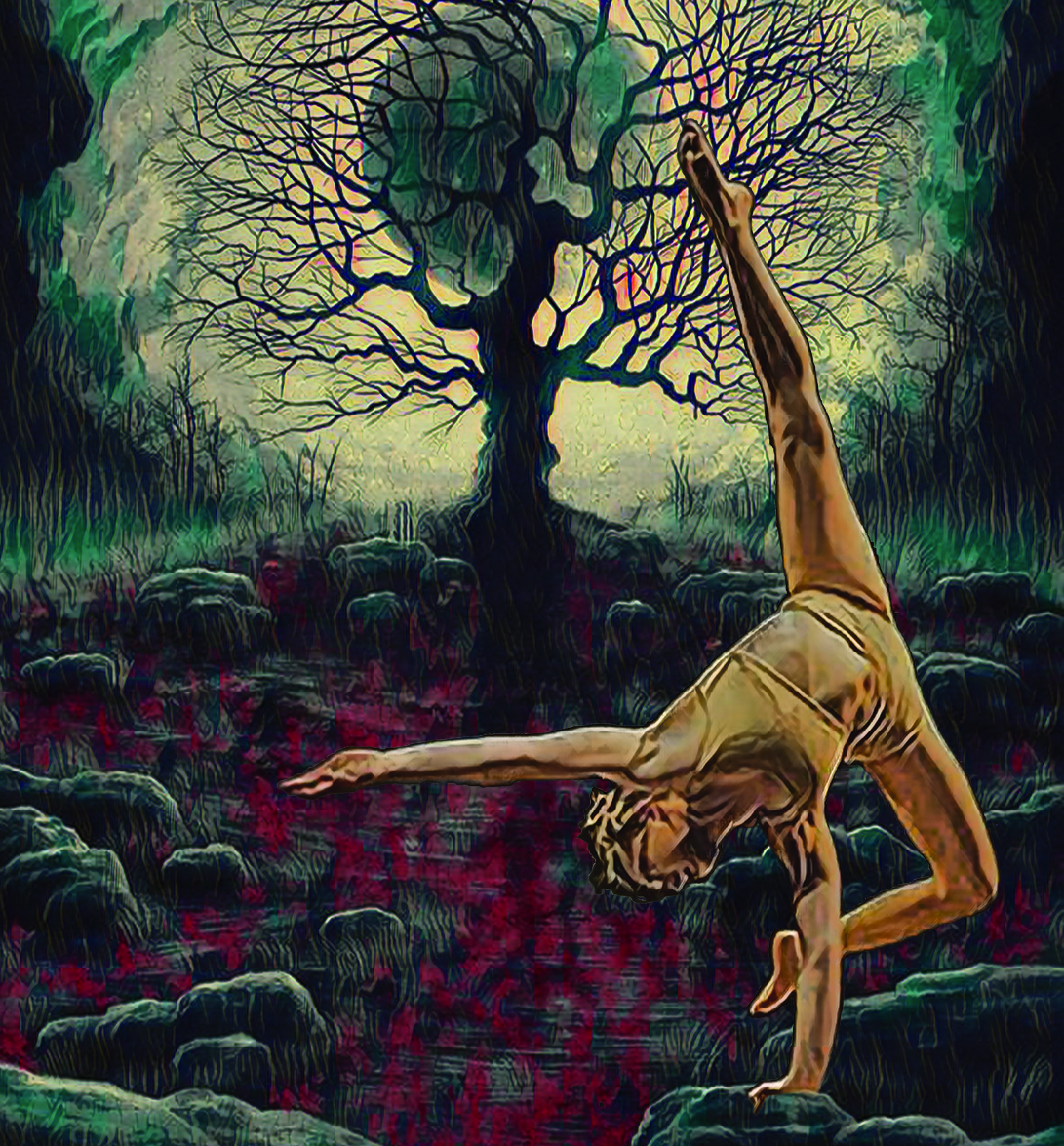 Danielle Saulnier
Danielle is a multidisciplinary circus and visual artist coming from a small town near Toronto. Growing up she experimented with many creative outlets, but found an obsession with circus arts. After 3 years of intense training alone in her living room, she was accepted into the National Circus School in Montréal. She graduated in 2018 with a specialty in hand balancing, and has gone onto perform for various companies worldwide such as GOP Varieté Theatre, Cirque Éloize, Montréal Complètement Cirque, Haut-Vol and more. Danielle continues to find enjoyment in experimenting and improving her craft with every new opportunity.
Daring Jones Duo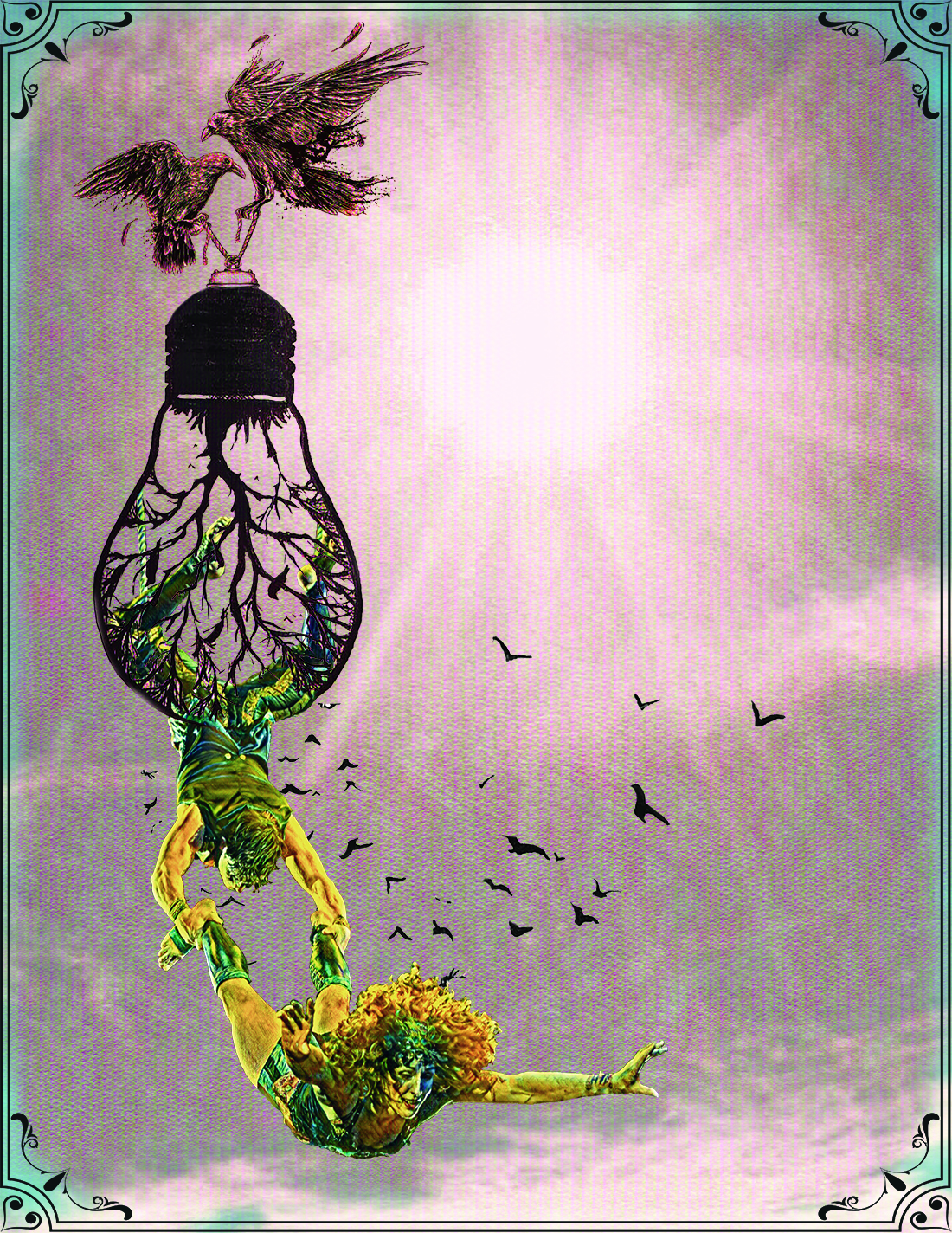 David Jones and Blaze Birge
For those of you in your 40's and beyond, you know how difficult it is to keep physical fitness while running multiple businesses, raising children, and maintaining a career.  Daring Jones Duo, consisting of David Jones and Blaze Birge, is tenacious.   Having suffered multiple injuries and obstacles, 2021 is a true comeback.  At this point, we're just doing this to stubbornly prove to ourselves that it's possible.  We hope that grit is inspiring to someone or at least not as generally boring as our daughter thinks it is….  Also, here's the obligatory awards list…  
SELECTED AWARDS & DISTINCTIONS
Tigerpalast 30th Jubilee,

 

Germany, 2018-2019
Izhevsk Winners Show, Russia, 2018
1st

 

Place,

 

VivaFest Proserries, Las Vegas, 2017
Silver,

 

Wuhan Festival, China 2016
Bronze Ring,

 

Idol Festival, Russia 2016
Bronze Idol,

 

Idol festival, Russia 2016
1st

 

Bronze,

 

15th

 

Wuqiao International Circus Festival, China 2015
1st Silver,

 

7th International Circus Festival Izhevsk, Russia 2014
Great Moscow State Circus Award,

 

7th International Circus Festival Izhevsk, Russia 2014
Safari Circus Special Award, 

 

7th International Circus Festival Izhevsk, Russia 2014 
Zapashny Bros Special Award,

 

7th International Circus Festival Izhevsk, Russia 2014
Zapashny Bros Special Award,

 

38th Monte Carlo International Circus Festival 2014
1st Bronze,

 

Moscow International Circus Festival, Nikulin, Russia 2013
1st Bronze, Festival Del Circo, Latina, Italy, 2012
America's Got Talent, 

 

National TV syndicate, top 48, 2012
Critic's Choice Award,

 

Festival Del Circo, Figueres, Spain, 2012
Audience Choice Best Aerial Act,

 

2005 American Circus Festival, Santa Cruz
David Wagar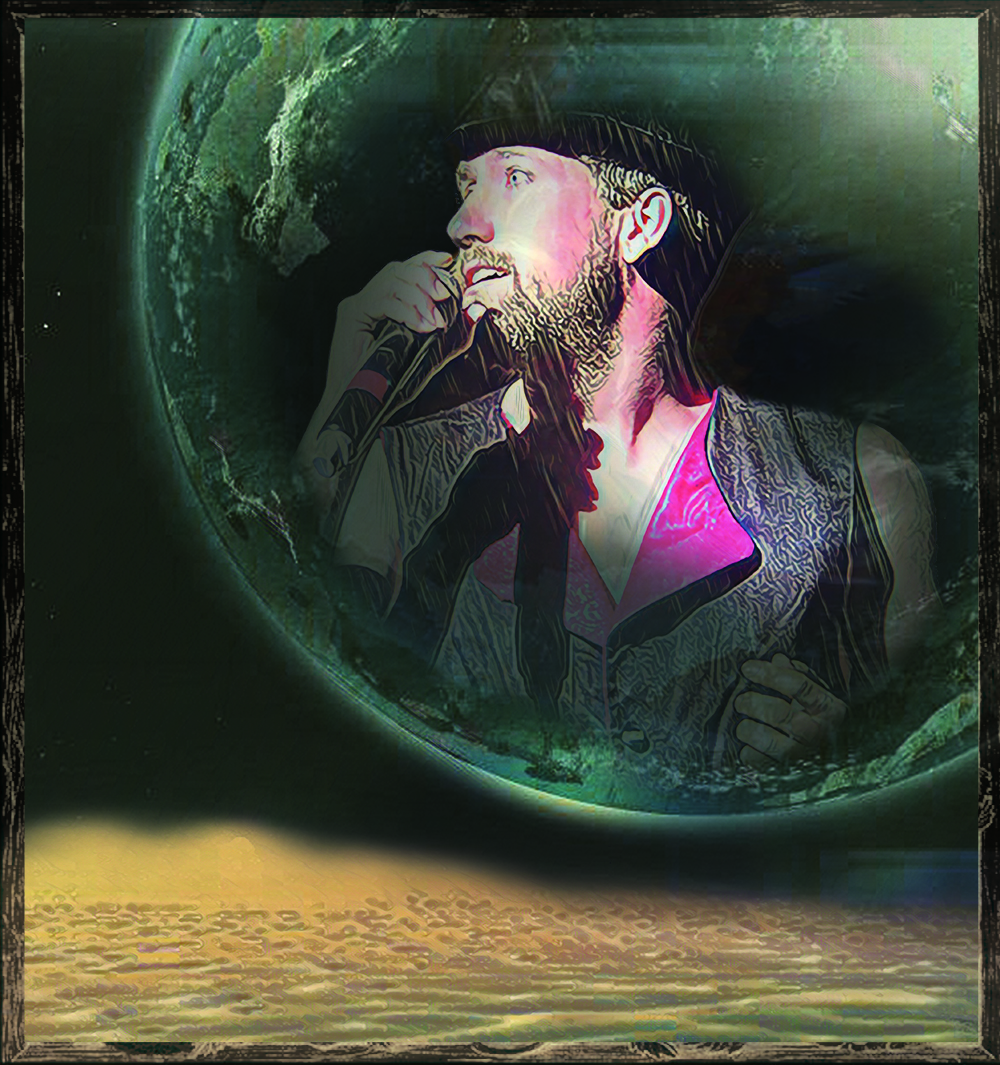 David Wagar
Tech Dave' is elated to return for his third season with Flynn Creek as Lighting Designer. A resident of Denver, this Ohio boy has had the pleasure of working with such companies as Cedar Point, The Breckenridge Backstage Theatre, Boulder Dinner Theatre, and The Phantom Circus. He is excited for you to behold this fabulous LIVE show with your own eyes. He would like to thank his dear Nana, and his friends and family in Ohio, Denver and all over the world for their love and support.
Eka Malboeuf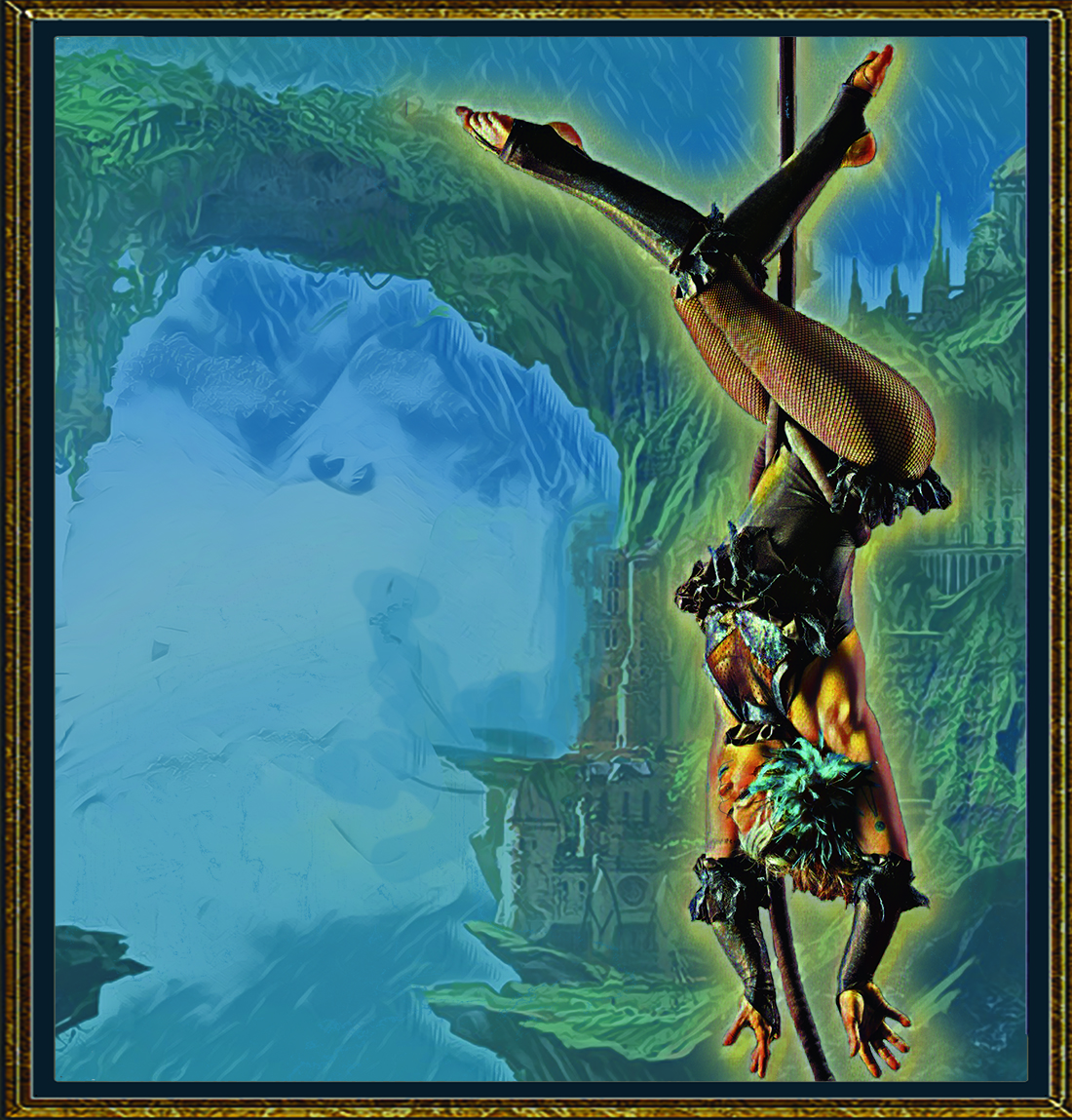 Eka 'Boo Button' Malboeuf
Eka is a maverick of quirks and quips and circus tricks. Whether she's in the air on a rope, balancing on her hands, or sauntering on stilts, she is sure to delight thru her unparalleled sense of character, charm, and style. As if that wasn't enough, Eka Boo is also a stellar seamstress and holds a BFA in fashion design, which she uses to craft her one-of-a-kind costumes.
Esther De Monteflores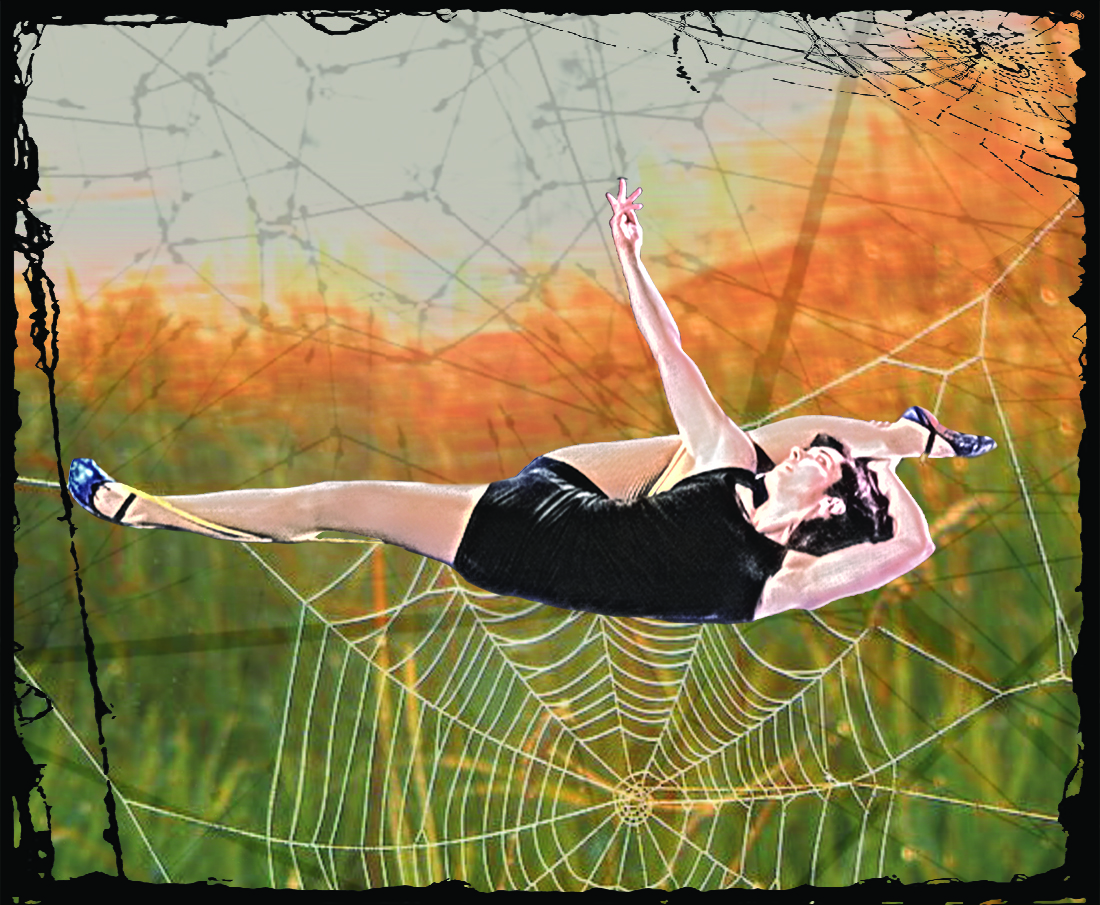 Esther De Monteflores
Esther is an American circus artist, physical performer, and choreographer. Esther is one of a tiny handful of circus performers in the USA specializing in slackwire walking. In her work, Esther seeks a balance between technical skill and expressive movement. Esther's recent touring credits include Cirque Mechanics (Las Vegas, NV), Bindlestiff Family Cirkus (New York, NY), Circus Bella (San Francisco, CA), and her own company, A Frayed Knot Circus (Seattle, WA). Esther's work has received grant funding from 4Culture (Seattle, WA) and Artist Trust (Washington State).
This is Esther's first season touring with Flynn Creek Circus.
Frederick Andersen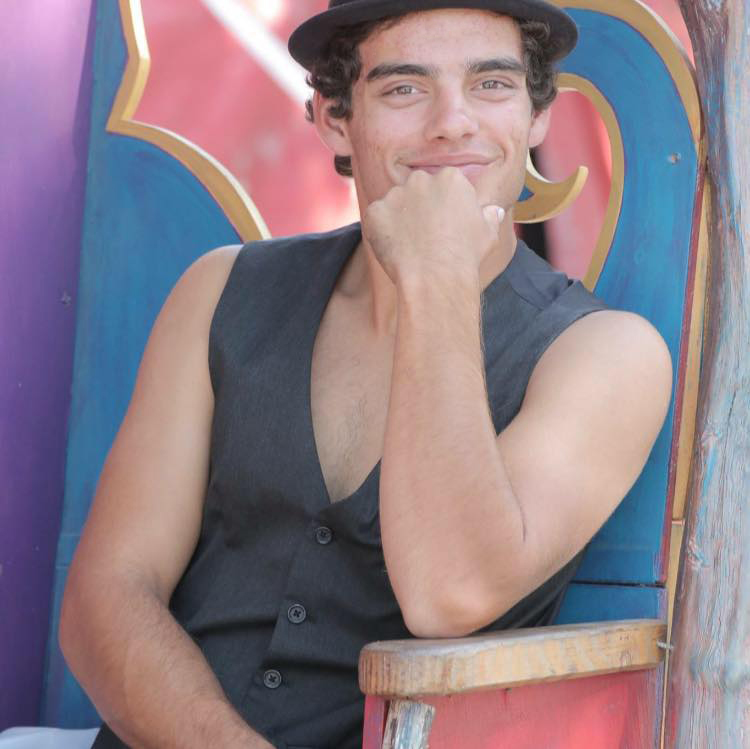 FREDERICK ANDERSEN
Frederick Andersen has been with Flynn Creek Circus for 5 years now as a tent master assistant. This year he will help with preproduction and skip the road tour.  He comes from circus Waldissima, a youth circus from Santa Rosa, where he was also a tent master and behind the scenes technician. He is 22 now and has been a part of circus for over 13 years both performing and backstage. When he is not running off with the circus he works in construction and excavating.
Jacy Jones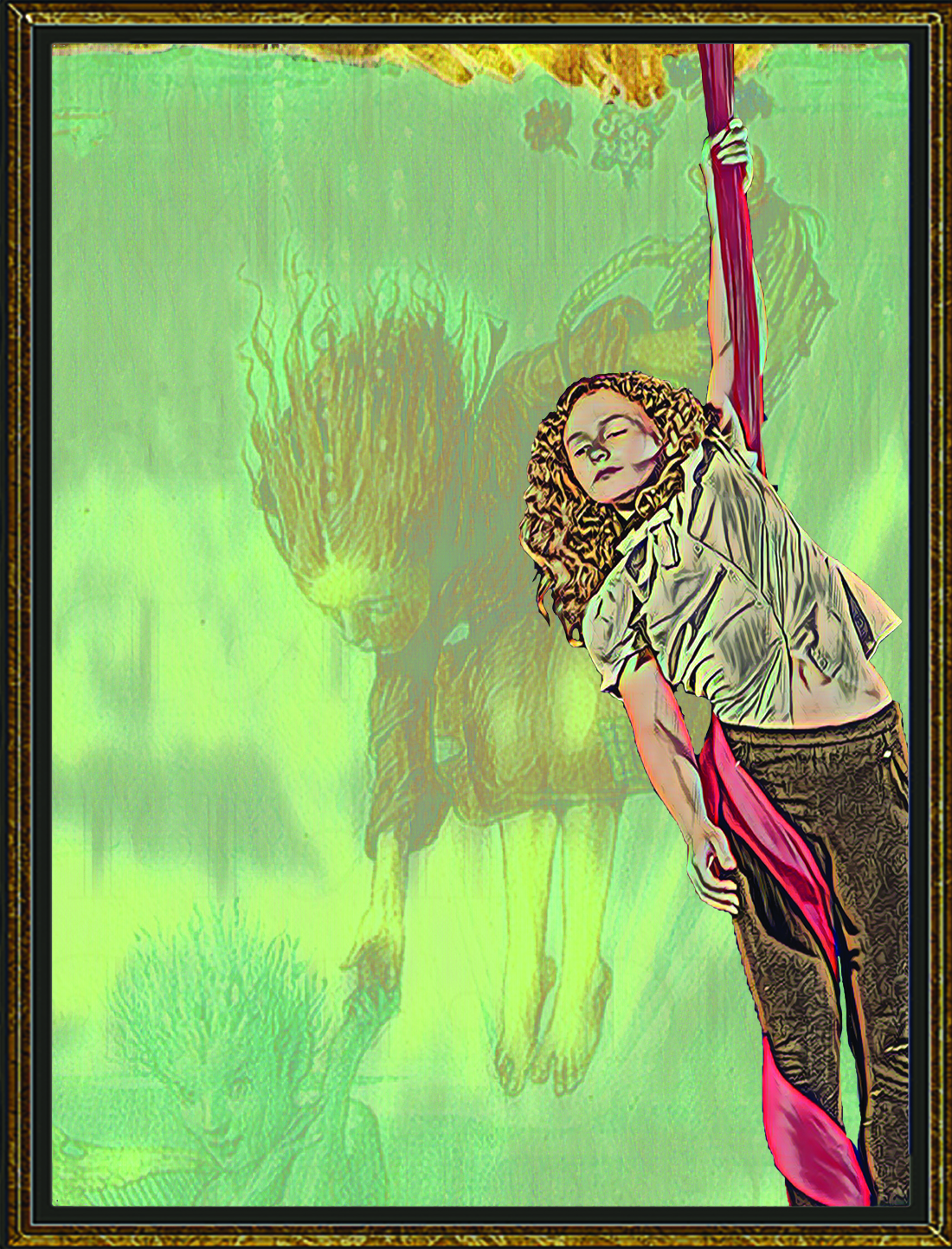 JACY JONES-Circus Mentors Junior Apprentice- Aerial Arts
Jacy Jones was born into a circus and has toured with her parents all her 14 years on earth.  Having lived in more than 10 countries, she speaks a little German, a little French and has an ease with new cultures that belies her age.  Jacy spends her life singing, dancing, learning, touring and geeking out over books, cats and other animals. Despite all her travels, there is no place she would rather be that her home state of California. Jacy enjoys fashion, biology, nature and art. She is always learning new skills on tour with her family show, Flynn Creek Circus.
Justin Therrien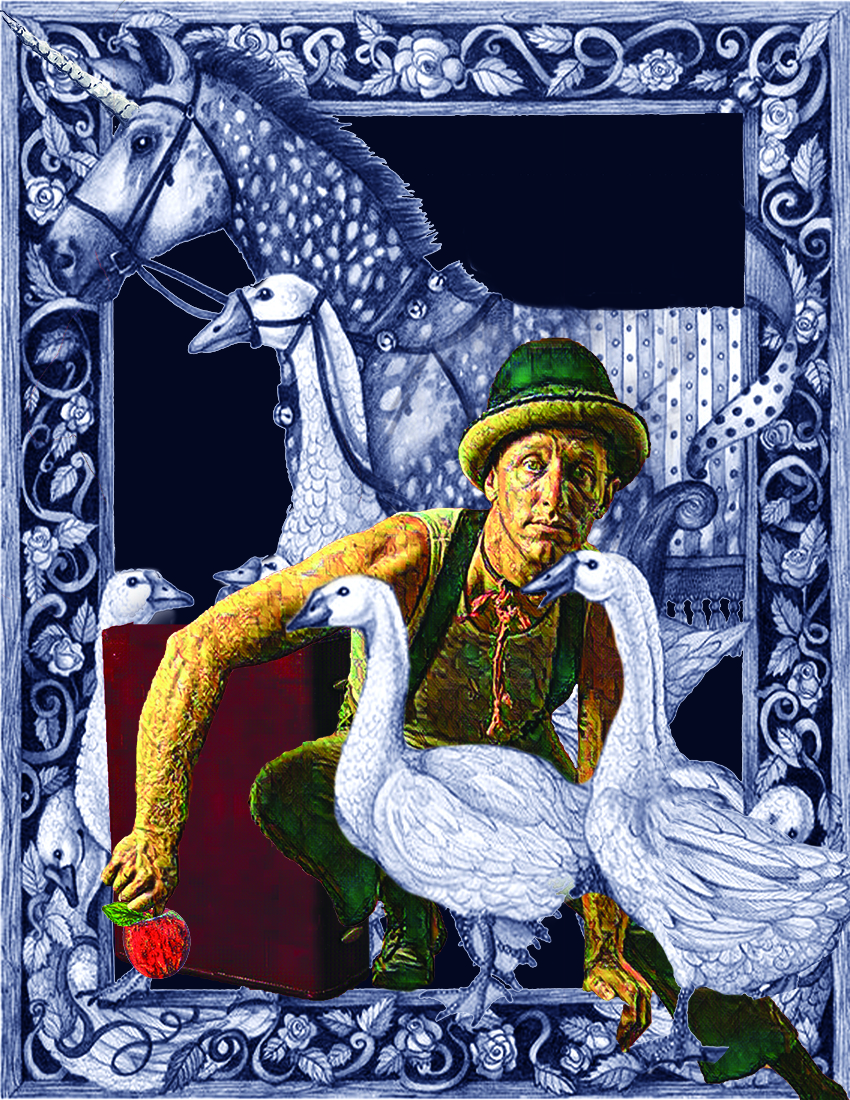 Justin Therrien
Justin has been working in theatre and circus as a self taught performer for around 10 years. He has focused most of his efforts into weaving together traditional circus and sideshow skills with a theatrical element. He hopes this approach gives new breath to these familiar and loved art forms. Following in the footsteps of the vaudeville greats and legendary circus clowns has brought him to many amazing stages across the world including giant theaters, traditional circuses, operas, circus festivals, competitions, even refugee camps all over the Middle East and Europe. He has seen circus bring many different types of people together and believes that lightness and laughter could be a good starting place to change the world. Justin appeared on "The Gong Show" and "America's Got Talent" as a contestant and was also awarded a Guinness World Record for "longest string pulled through the nose and mouth in one minute". Off the stage you can find him cutting a rug on the dance floor, exploring roadside attractions, or traipsing through the forest looking for edible mushrooms.
Kellin Hentoff-Killian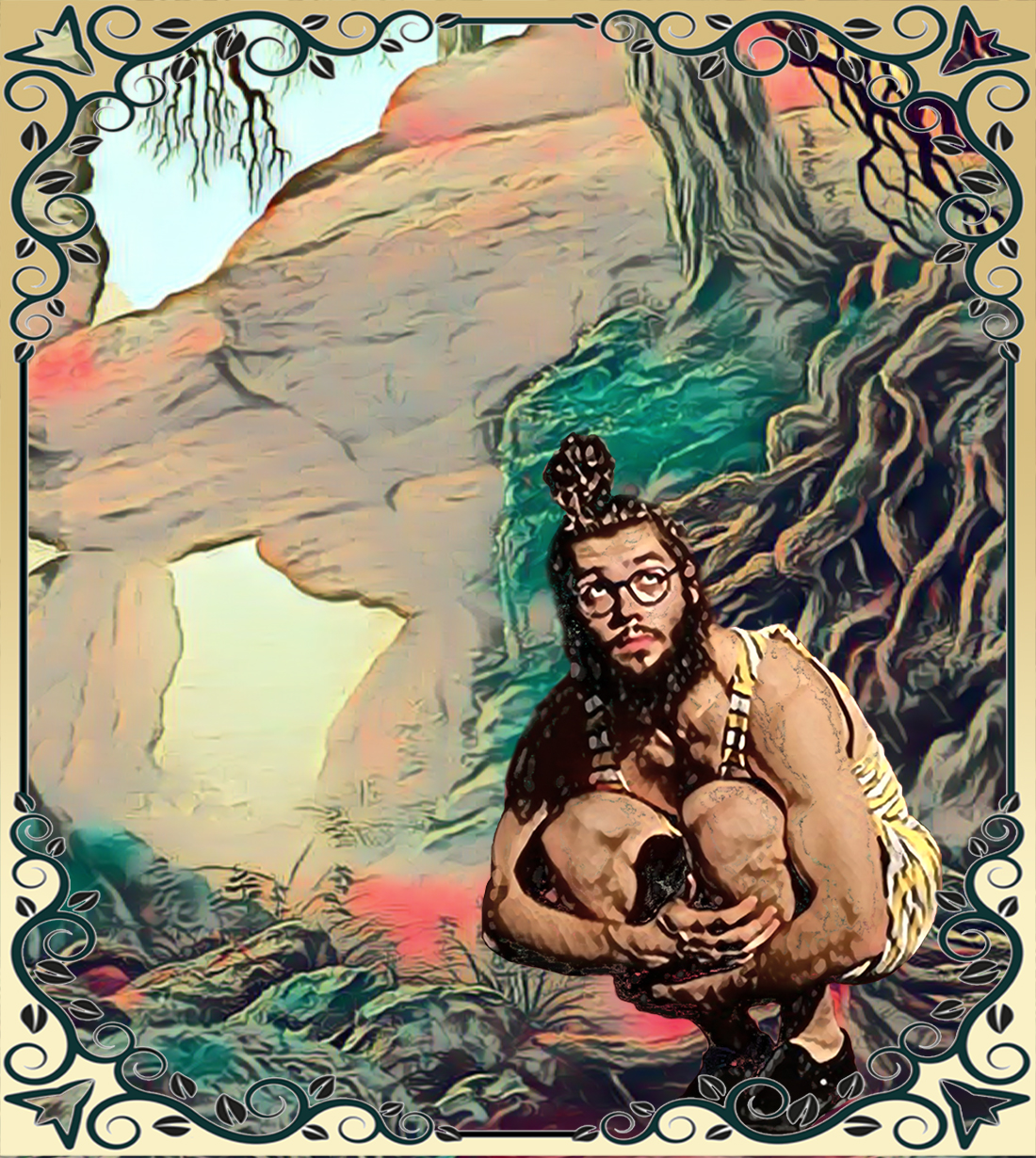 Kellin Hentoff-Killian
Kellin is a juggler, acrobat, and sometimes he's funny. Beginning his training at a young age in St. Louis and then moving to Montreal in 2014 to further his circus studies, he has collected a wide variety of skills and talents. With 24 years of circus experience, he is prominently renowned as one of this generations most intriguing
Lià Miyamura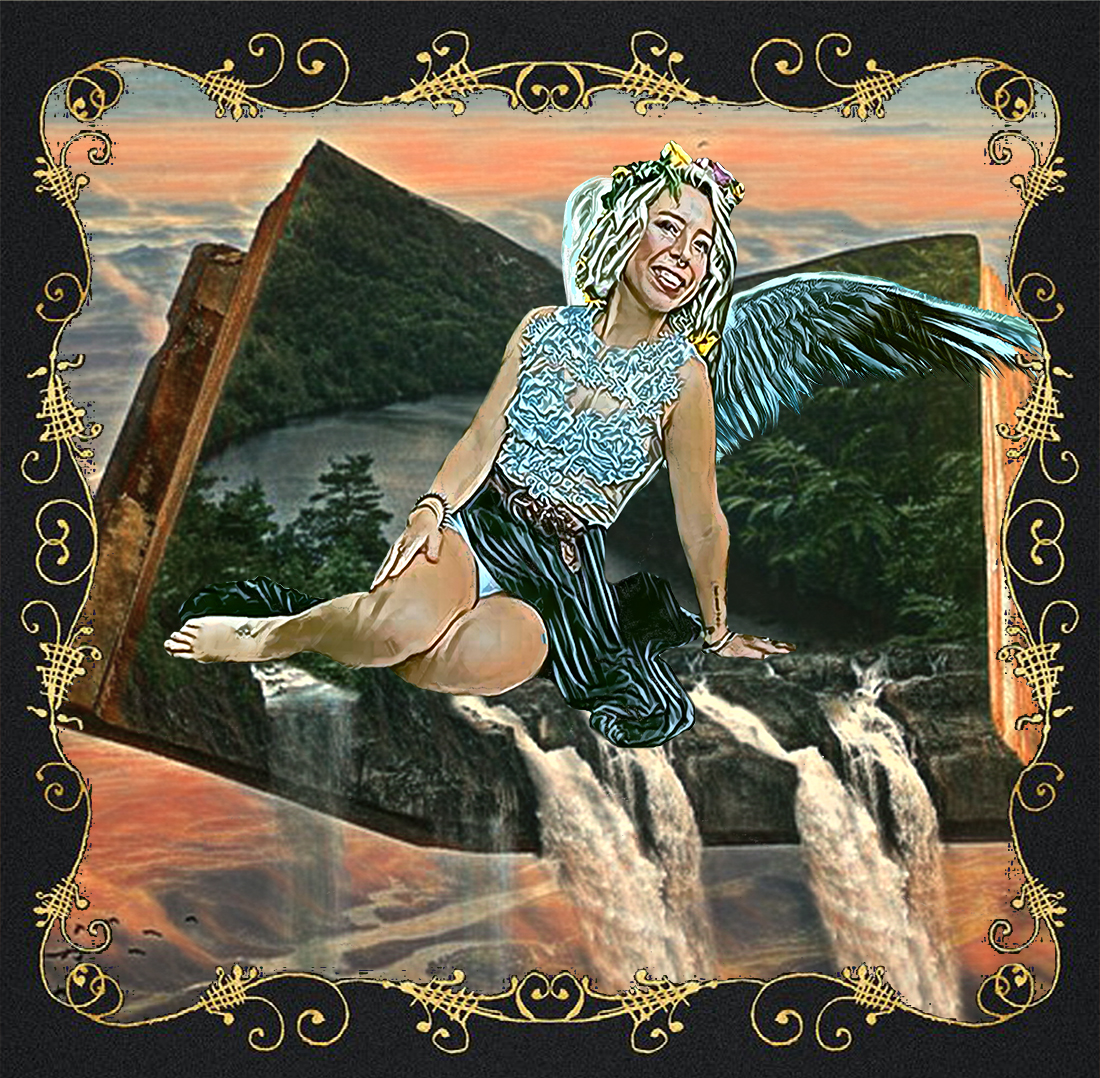 Liá Miyamura (Wayward Pixie)
Liá Miyamura hails from the lush fairy forests and wild, rocky coastline of Mendocino County in Northern California, but now resides near the magic of the Smokey Mountains in Nashville, Tennessee. Growing up, she always had an affinity for performing and for creative endeavors and as an adult has dedicated herself to living a life that is navigated by those passions.
She has found her niche in the burlesque and fire dance world where she creates acts that embody a fusion of dance, singing, theatrics, comedy, ritual, and sensuality. She has had the honor of appearing in events such as the London and the Humboldt Burlesque Festivals, The Best of Burlesque Competition, and the Burning Man Conclave. Along with performing, she also enjoys teaching dance. This will be her second season with Flynn Creek Circus as a part of their marketing team as well as appearing in the Adults Only shows and she is so excited to be back at it after the strange year we've all had.
Maya Deloche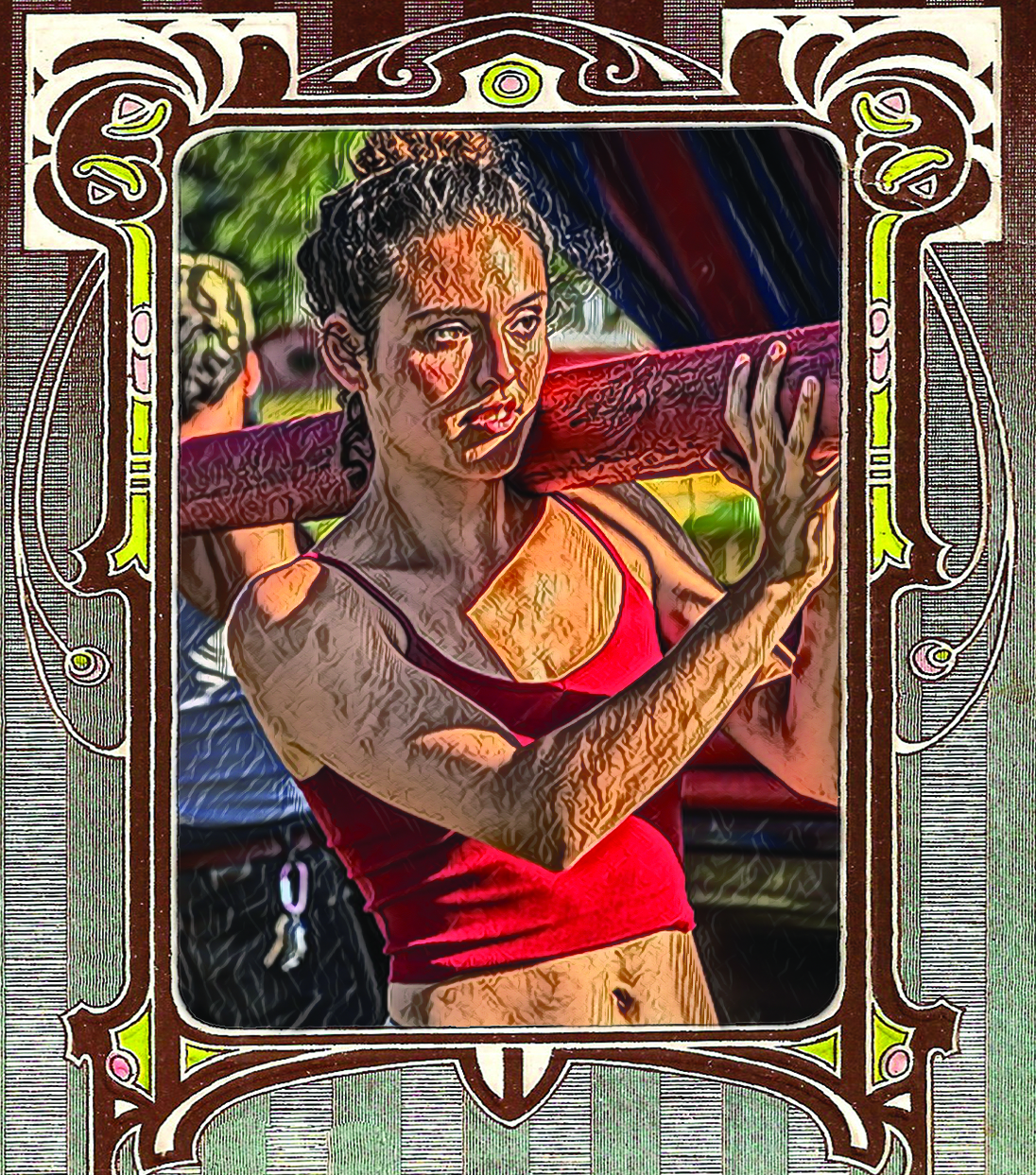 MAYA DELOCHE- Circus Mentor Senior Apprentice- Marketing
Maya's training began early with CircusMECCA, rounding out her skills at Ecole Nationale de Cirque in Montreal, and benefiting greatly from the opportunity to work with and learn from Blaze and David (Daring Jones Duo) of Flynn Creek Circus.
Last Winter Maya worked with Flynn Creek Circus as part of the marketing team!
Maya is a Mendocino Coast native, Aerialist, aspiring contortionist and Vocalist with Background in Theatre Arts.
She enjoys sharing her knowledge and skills to her young aerial students in Mendocino and Santa Rosa. When she is not training, performing or teaching, Maya enjoys off roading in her project Toyota 4Runner.
.  
Miles Mckenty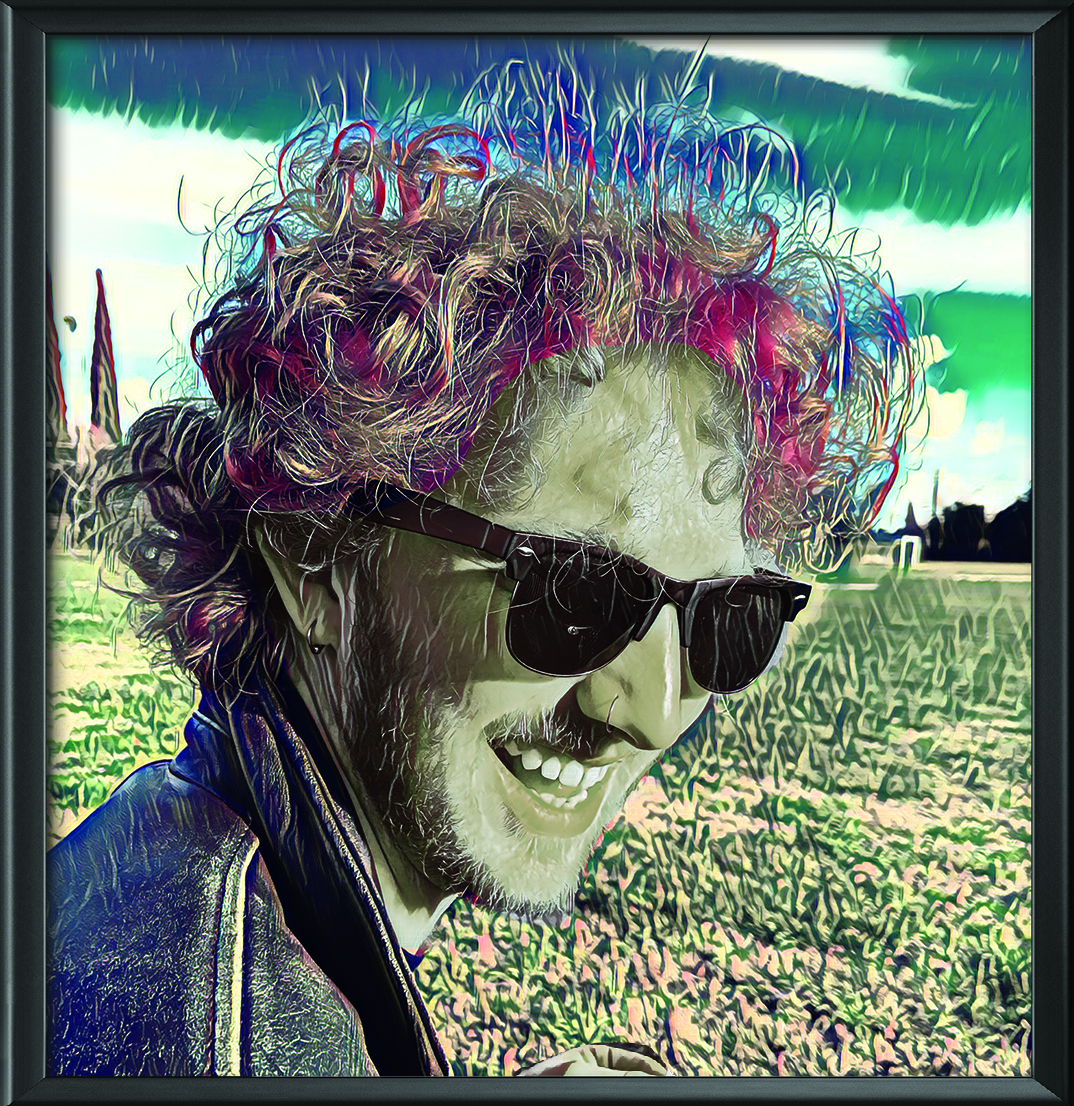 Miles Mckenty
Miles was born in Fairfield, Iowa but he never spent much time there.  At the age of six months his family moved to Austin, Texas where he was immersed in the city's legendary music scene until moving to the country when he was six years old. Eventually Miles' parents settled in the Northern California countryside where he continued to pursue his musical passions; he bought his first guitar, a baby Taylor, at the age of eight.  Shortly after graduating high school in 2015, Miles attended Musicians Institute in Hollywood where he received an Associate of Arts in Guitar Performance. Miles is extremely grateful for this opportunity to hit the road with Flynn Creek Circus.
Nicole Laumb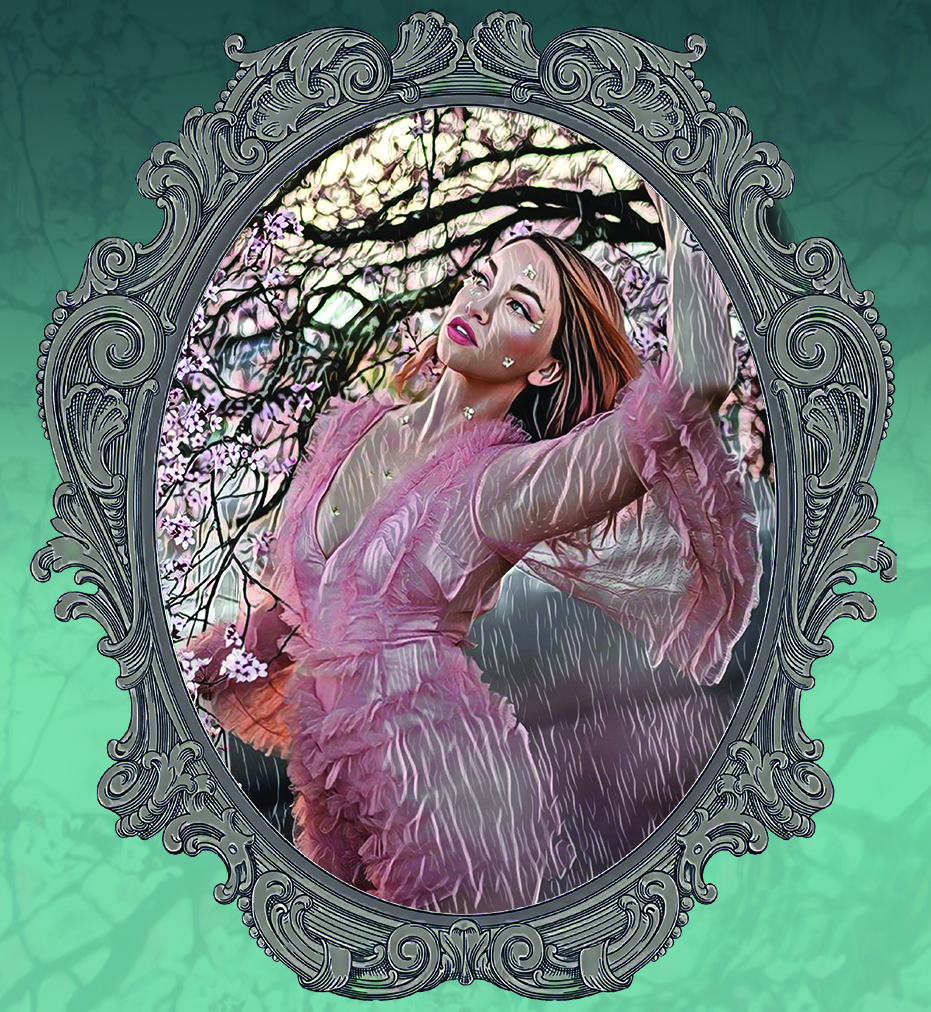 Nicole Laumb
Nicole Laumb (Nikki) 
is currently daydreaming. She spent a lot of her childhood gluing beads together and asking strangers very personal questions. Her start in show biz began in the backyard where she convinced the neighborhood kids she could talk to trees. Her favorite game growing up was finding ways to make her dad laugh. 
She started performing stand-up and improv in college where she got her degree in Journalism. Storytelling became her main push and pull. In writing, photography, makeup design, and the holy grail of true told tales. She produces a live storytelling event called Coastal Storytellers and some of her favorite stories to share are from the lucky life she's lived under the big top. 
This is her fifth season with Flynn Creek Circus. 
Ross Travis
Ross Travis
ROSS TRAVIS is an award winning Actor/Creator, Bouffon, Physical Comedian and Circus Performer (specializing in Chinese pole), who has studied with world renowned master pedagogues, including Dodi DiSanto, Giovanni Fusetti, Ronlin Foreman, Stephen Buescher, Dominik Wyss and Master Lu Yi. Ross' lineage of training and experience allows him to create provocative performances that combine circus and bouffon to develop extreme characters and tell stories from the fringes, igniting dialogue and change around ignored or taboo social issues.
Ross' company Antic in a Drain (www.anticinadrain.com) has developed three shows:
– The Greatest Monkey Show On Earth, a primate circus extravaganza that takes a satirical bite out of animal/human agency, received the inaugural Artistic Risk Award at the Vancouver Fringe Festival and was nominated for two 2016 Theatre Bay Area Awards for Outstanding Makeup and Costume Design and won for Costuming.
– Bucko: Whaleman!, a high seas whaling voyage that launches a satirical harpoon into the heart of human greed and natural resource consumption, premiered on Hyde Street Pier at San Francisco Maritime National Historic Park in 2017.
– Tempting Fate, a satirical sideshow entertainment reflecting the house of mirrors called climate change, premiered at Little Boxes Theater in 2019. The show was featured in the San Francisco Chronicle by Lily Janiak and was nominated for seven Theatre Bay Area Awards, including Outstanding Solo Production, Outstanding Direction of a Specialty Production, Outstanding Creative Specialties for Mask AND Puppet Design, Outstanding Costume Design, and Outstanding Sound Design. The show won for Outstanding Creative Specialties for Mask Design.
– Since the pandemic hit Antic in a Drain has started a YouTube channel that does weekly satirical and circus videos (http://rosstravis.com/antic-in-a-tube/)
As a circus performer, Ross specializes as a Chinese Pole Artist, Acrobat, Ringmaster and Character Artist. He has brought his vision for performance to companies like Kinetic Arts Productions in Oakland, where he co-created Salvage (2016), Inversion: Circus Disobedience (2017), Circus Veritas (2018), and Beyond the Ring (2019). Inversion was nominated for five Theatre Bay Area Awards, including Outstanding World Premiere of a Play, Outstanding Production of a Play, and Outstanding Ensemble of a Play. Ross was nominated for Circus Veritas for Outstanding Performance in a Featured Role in a Specialty Performance. He has toured two seasons with Circus Bella, San Francisco's premiere one-ring circus, and has performed in four shows with Firefly Theatre and Circus in Edmonton, Canada, including Craniatrium (2014), Panache (2017), Panache Part Deux (2018) and Inferno (2019). He portrayed the Nutcracker in Nutcracker Circus with Moth Poetic Circus in Denver, Colorado (2019). Ross has also performed with Sweet Can Circus (in their holiday show Mittens and Mistletoe), Velocity Circus, Earth Circus, Vau de Vire Society (as Shanghai Kelly in their hit show Soiled Dove), and Le Cirque Boheme. Ross has been the Ringmaster and Chinese pole artist for Flynn Creek Circus for two seasons (2016 and 2017) and is excited to be frolicing into fairytale land to summon up some shenanigans with these rabble rousers once again!
Vivienne Keene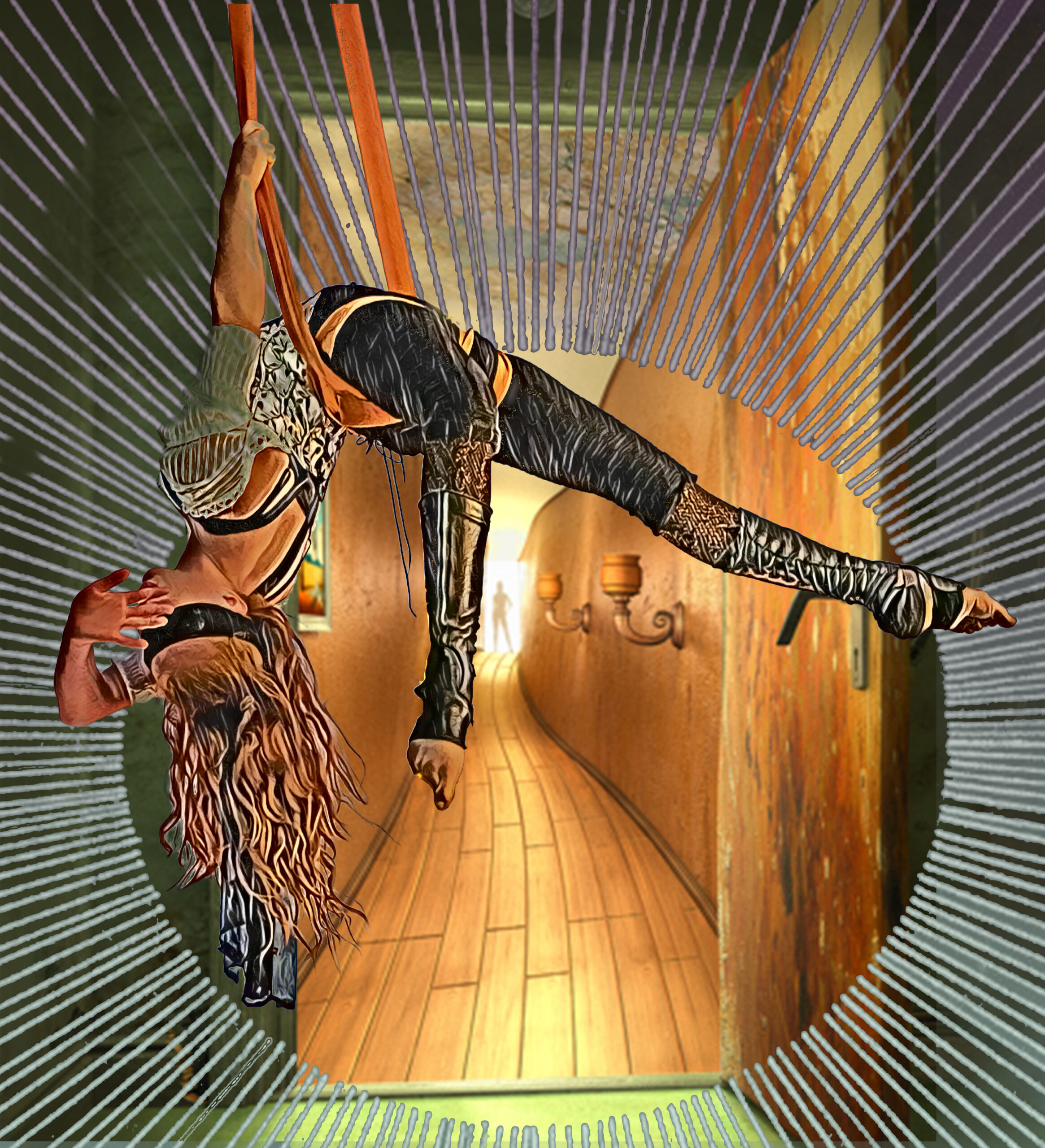 Vivianne Keene- Circus Mentors Junior Apprentice
Vivianne Keene is an aerialist from Mendocino county.  She is seventeen years old and has been training and performing with Circus MeCCA (Mendocino Center for Circus Arts) for the past eight years.  She headlined at the annual AYCO (American Youth Circus Organization) festival in August 2017 and competed as an Emerging Pro at Vivafest in February 2018, taking 1st in the aerial straps category and 2nd place overall, earning a guest appearance as a soloist in Cirque Mechanics' Cabaret.  She has performed for Flynn Creek Circus in 2019. For the past year in lockdown, she has been working on a new piece under the Circus Mentors Apprenticeship program. She has outlasted 2 aerial partners and is excited to present this orignial choreography for 2021.
Drew Young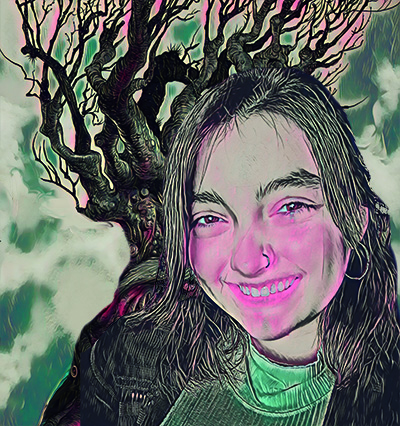 Drew Young– Costuming and Lighting Circus Mentors Apprentice Awardee
Drew is a costume designer from Toledo, Ohio, having studied theatrical garment design and construction under professionals, before working independently as a seamstress as an adult. Drew has been accepted as an apprentice in both costume, and lighting design for Flynn Creek for the 2021 season.
This is Drew's first experience both with circus work, and living on the road, let alone traveling west of Illinois.
Drew is excited to fulfill a lifelong dream of running away to join the circus, which everyone saw coming.
Emily Jane White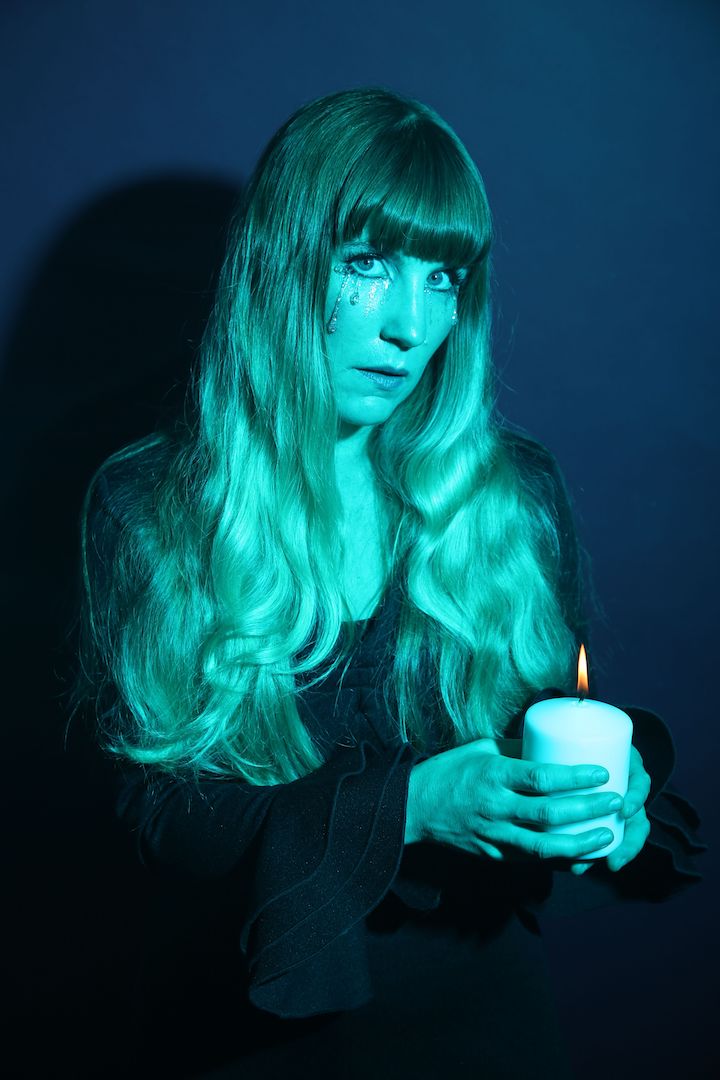 – Musical contributor
Emily Jane White is a musician / songwriter, originally from Ft. Bragg, CA and currently resides in Oakland, CA. She began performing under her own name in 2003 and released her first album Dark Undercoat in 2007, with Victorian America (2009), Ode to Sentience (2010), Blood/Lines (2013), They Moved in Shadow All Together (2016), and Immanent Fire (2019) following. White's songs are often categorized as Dark Folk but bend in genre between folk, rock, and chamber pop. White has cultivated a dedicated audience in Europe and North America, and tours internationally. She has contributed original scores for Flynn Creek Circus' 'Fairytale'.
Hear more of her music at http://emilyjanewhite.net/
"I Fell Between" and "Fairy's Theme" – Written by Emily jane White, Produced / Arranged by Anton Patzner
Photo by Kristin Cofer
Brian Birge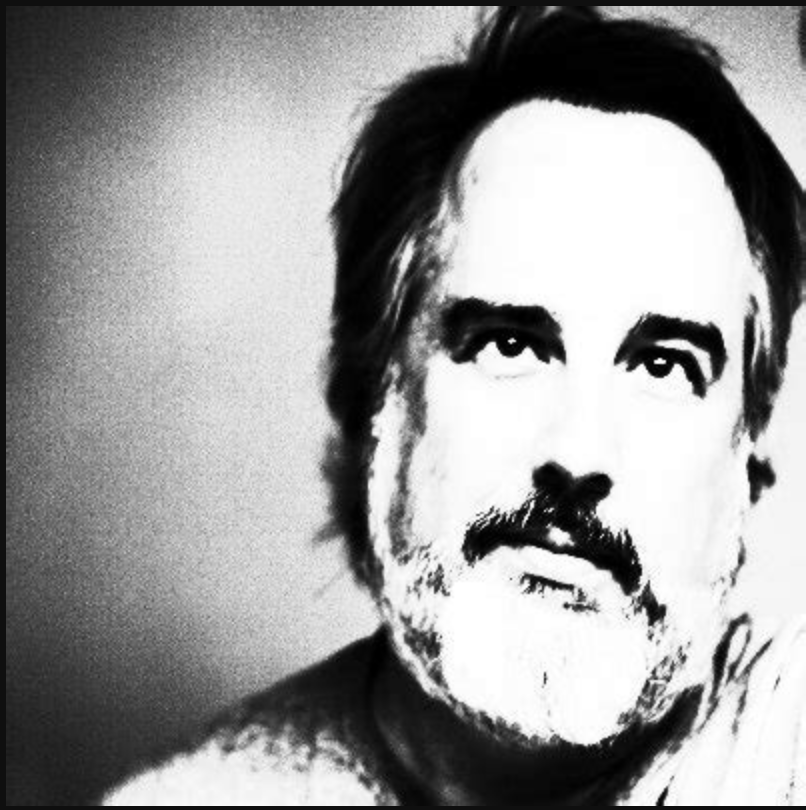 Brian K. Birge- musical contributor- Unicorn's theme song
Brian is an Applied Scientist and Research Engineer, strongly interested in pushing boundaries in research and applying biologically inspired algorithms to science, engineering, and visualization problems. He has focused his work particularly in the areas of space, finance, sound, and anywhere emergence can
be leveraged. Brian currently works primarily on NASA contracts. He also humors his little sister with some musical contributions from time to time.
Flynn Creek Circus 'FAIRYTALE' is created, directed and choreographed by Blaze Birge and the Flynn Creek Circus 2021 cast.
Fairies, Unicorns and mythical creatures galore,  Flynn Creek Circus' 2021 show, 'Fairytale'  delivers explosively entertaining acrobatics, aerial stunts and feats of skill.  In true Flynn Creek Circus style, 'Fairytale'  is charmingly self aware, raw, edgy, sometimes profound  and yet entirely family friendly (except that adult showing).   Don't let the vintage (aka rough) exterior fool you.  'Fairytale' brings Internationally award winning performers to an intimate setting for a truly authentic theater experience.  
2021 tour 'Fairytale'
Touring from June to October 2021