Kris and Harrison Kremo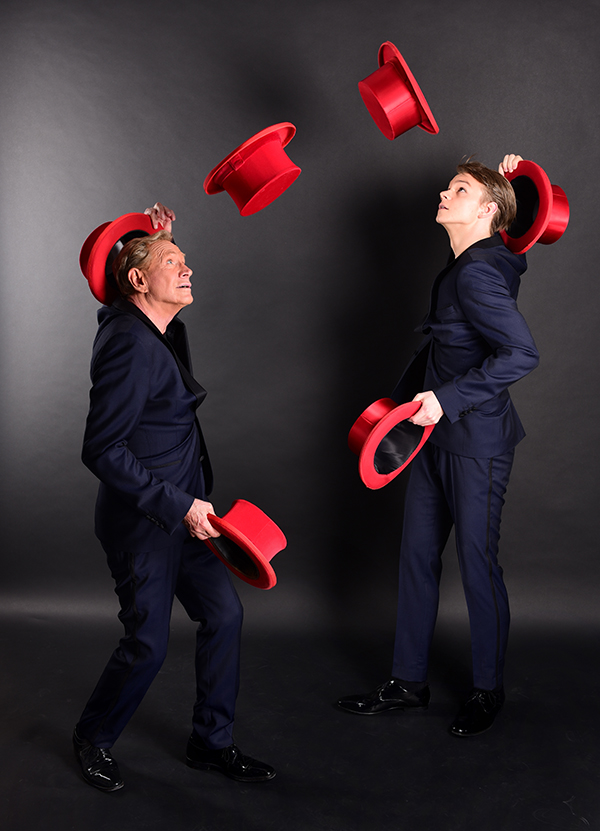 KRIS KREMO
Kristian Gaston Kremo, originally a Swiss citizen, was born in Paris into an internationally famous dynasty of artistes. He was trained by his father, Bela Kremo, a famous juggler himself.  The Kremo's presented a double act for six years beginning in 1970. The synchronized juggling of father and son transfixed audiences in variety theaters throughout Europe.  Following that success, Kris began working as a solo juggler and immediately captured the attention of the public with his astounding manipulation of simple objects.
He has showcased his skills before the crowned heads of Europe including the Queen of England and Prince Philip and King Carl Gustav XVI of Sweden.  He holds the record for the longest continuous appearance by a juggler in Las Vegas where he performed his act for eleven years at The Stardust Hotel.   Some of his awards include the Las Vegas Award as Best Performing specialty act on the Las vegas Strip, the Silver Clown Award at the Monte Carlo International Circus Festival, and the International Association of Juggler's Award of Excellence. He is also the winner of the German International Artist Award. The Guinness Book of World Records notes Kris Kremo for his unique tricks .
Kris Kremo performed at the LIDO de Paris on and off for 20 years.  The Swiss National Circus KNIE engaged him for 4 seasons and he was  back for a fifth season in 2009.
Kris, is regular at the Tiger Palast in Frankfurt and played twice the Big Apple Circus USA.  Princess Stefanie invited him also for the Monte Carlo Festival for the world expo in Shanghai, to the 30th anniversary Festival and for the 40th anniversary Festival in Monte Carlo. In 2013, Kris performed for the first time at Minsk State Circus and received a Star for his performances.
HARRISON KREMO
Harrison started to practice juggling at five years old.  In 2014 he started to perform for birthday parties and than eventually  for some clubs.  At the end of 2014, he was asked to perform for the Festival of the Prix Walo which is the equivalent to the Oscars for the Swiss.  This Competition went on for a few months. Harrison won the PRIX WALO and presented  on Swiss Television.
After he finished High School, he practiced with his father to do a synchronized juggling act, which they performed at the TIGER PALAST, Frankfurt and at CIRCUS CONELLI , Zürich in 2018.
Daring Jones Duo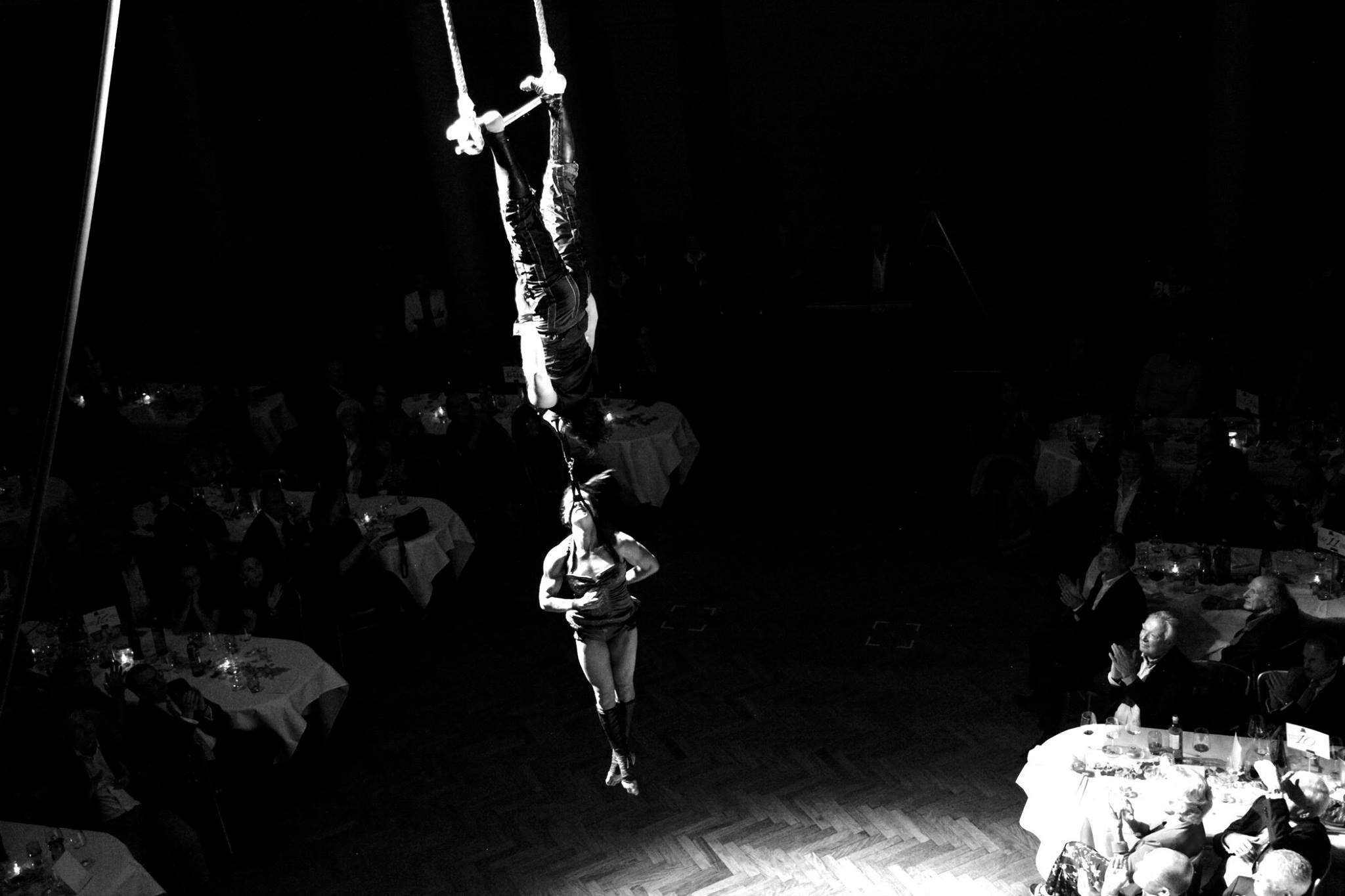 DARING JONES DUO
The Daring Jones Duo (David Jones and Blaze Birge) trained with a 5th generation Romanian circus family long ago in a faraway land. Combining speed, power and technical mastery they strive to inspire audiences. With adventure as their primary criteria, the Daring Jones Duo has featured in both traditional and non- traditional circus all over the world from Mumbai to Monte Carlo.
SELECTED AWARDS & DISTINCTIONS
1st

 

Place,

 

VivaFest Proserries, Las Vegas, 2017
Silver,

 

Wuhan Festival, China 2016
Bronze Ring,

 

Idol Festival, Russia 2016
Bronze Idol,

 

Idol festival, Russia 2016
1st

 

Bronze,

 

15th

 

Wuqiao International Circus Festival, China 2015
1st Silver,

 

7th International Circus Festival Izhevsk, Russia 2014
Great Moscow State Circus Award,

 

7th International Circus Festival Izhevsk, Russia 2014
Safari Circus Special Award, 

 

7th International Circus Festival Izhevsk, Russia 2014 
Zapashny Bros Special Award,

 

7th International Circus Festival Izhevsk, Russia 2014
Zapashny Bros Special Award,

 

38th Monte Carlo International Circus Festival 2014
1st Bronze,

 

Moscow International Circus Festival, Nikulin, Russia 2013
1st Bronze, Festival Del Circo, Latina, Italy, 2012
America's Got Talent, 

 

National TV syndicate, top 48, 2012
Critic's Choice Award,

 

Festival Del Circo, Figueres, Spain, 2012
Audience Choice Best Aerial Act,

 

2005 American Circus Festival, Santa Cruz
Amelia Van Brunt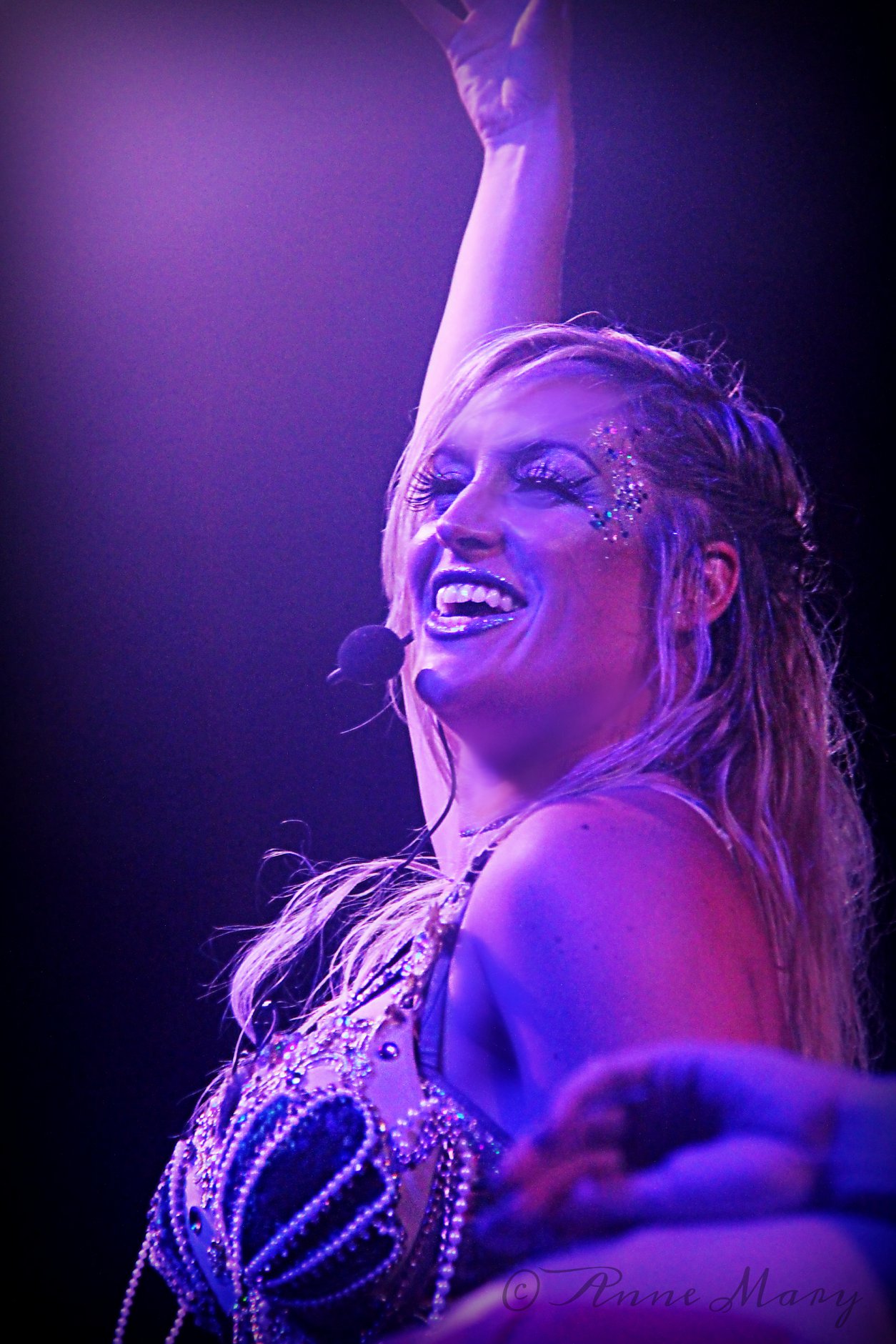 AMELIA VAN BRUNT
Amelia Van Brunt is a professional and award-winning actor/creator, clown, teacher, dancer, character extraordinaire and founding Artistic Director of theatre company Bad, Bad Bunny. She performs regularly around the San Francisco/Bay Area and specializes in complete physical transformation and ferocious play in her characters. Amelia studied at Dell'Arte International School of Physical Theater where she completed a master's thesis on clown. Amelia performs and collaborates with companies including the Vau de Vire Society, Medical Clown Project, Fou Fou Ha! and Cirque de Boheme.  Amelia has trained with and worked professionally alongside Steve Martin, Bill Irwin, Stephen Buescher, Steve Smith (Ringing Bros and Big Apple Circus), Ronlin Foreman, Joe Dieffenbacher and Joan Schirle. Her one woman show, 'In the Blue of Evening,' tours internationally.
Off Axis Acrobatics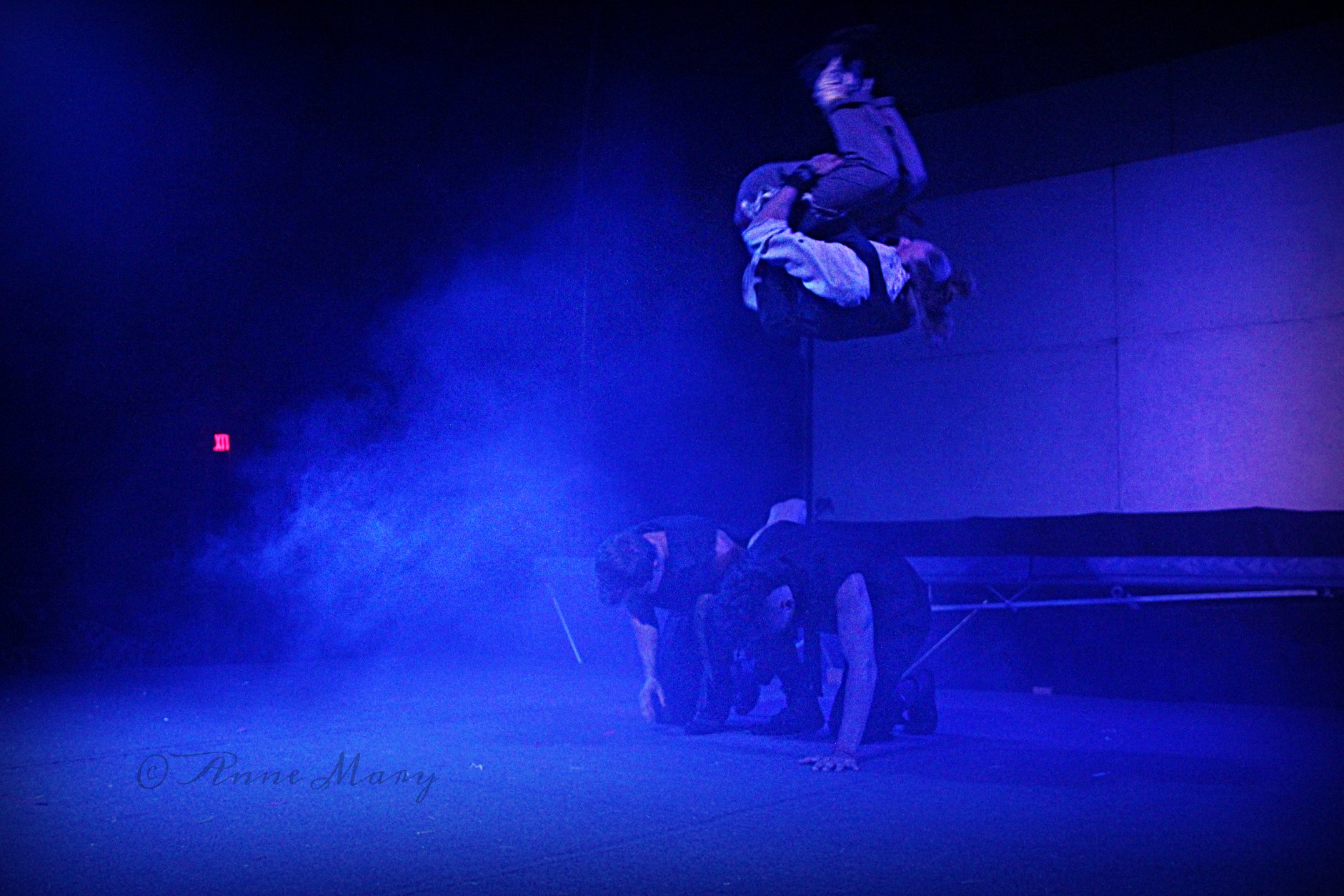 MAX JAY AND ROB DEMSHKI from Off Axis Acrobatics
ROB
Robbie is a self taught acrobat that specializes in trampoline and diving. From being launched through the air to jumping off cliffs Robby will always go big and have a smile on his face while doing so. 
MAX
From Las Vegas Nevada Max was a competitive gymnast for 14 years, has been doing trampwall for 6 years.  He began performing professionally 4 years ago. Max is 21 years old and loves extreme sports such as scooter, skateboarding and Snowboarding. 
Shem Biggie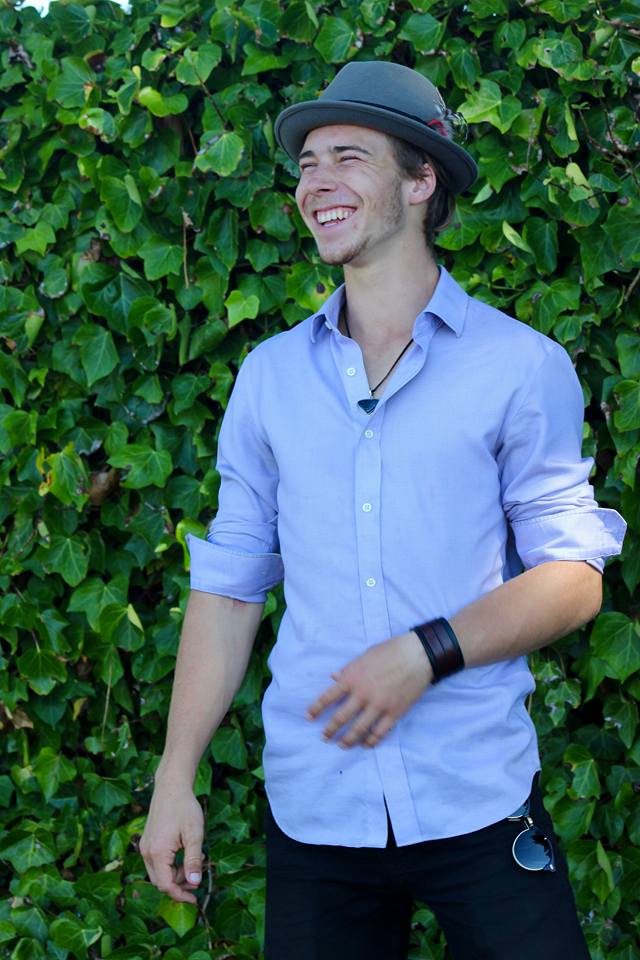 Shem grew up on a homestead in Northern California and has been performing since the age of 9. Since becoming accepted as a Junior Performer with Circus Mentors Inc., Shem has travelled to the Wuhan Acrobatic Circus Festival in China. While at the Wuhan Acrobatic Circus Festival, he was able to meet and talk to world-class performers and see firsthand what the professional circus world is like. Over 4 professional tours later, Shem has strengthened his acrobatic, aerial and theatrical skills. In 2018, he competed in 'Vivafest Las Vegas' where he took 2nd place in the professional program.  Shem will be returning to an old love of stage illusions this season as the magician.
A Unicycle Built for 2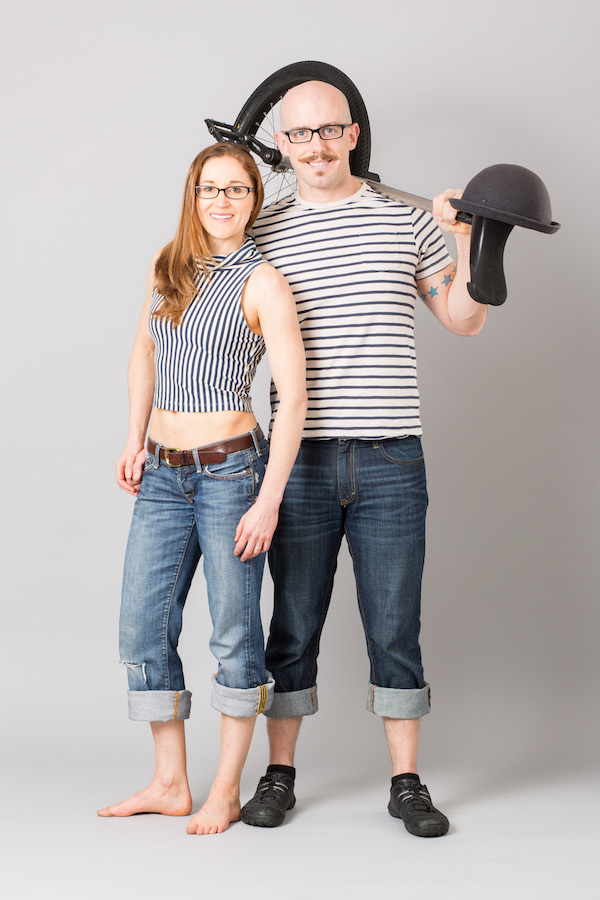 Nick & Wendy Harden met in 2010 while teaching in Seattle. Wendy grew up flipping and twisting in Santa Rosa, CA, and Nick got hooked into the circus after stumbling into an amateur circus club near his childhood hometown in central Illinois. They started working together on the unicycle, got married, and have entertained audiences on one wheel around the world. They have performed with companies and festivals including Cirque Mechanics, Flynn Creek Circus, The Acrobatic Conundrum, The Moisture Festival, Circus Bella, and Zoppé Family Circus. In 2017 they welcomed their son Felix into their little circus family.
2 Headed Girl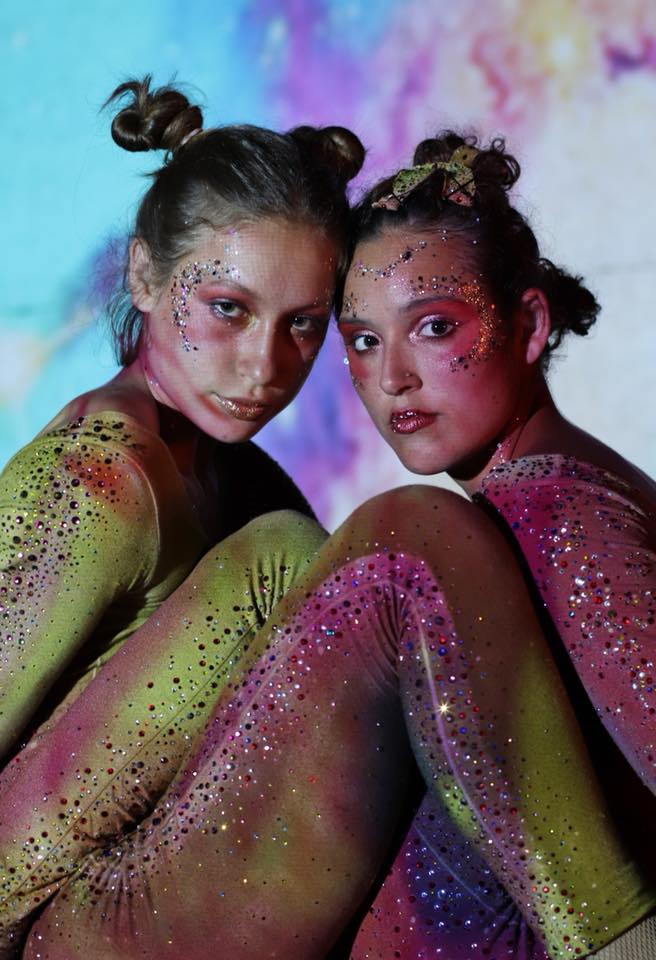 TWO HEADED GIRL- Maya and Jenavieve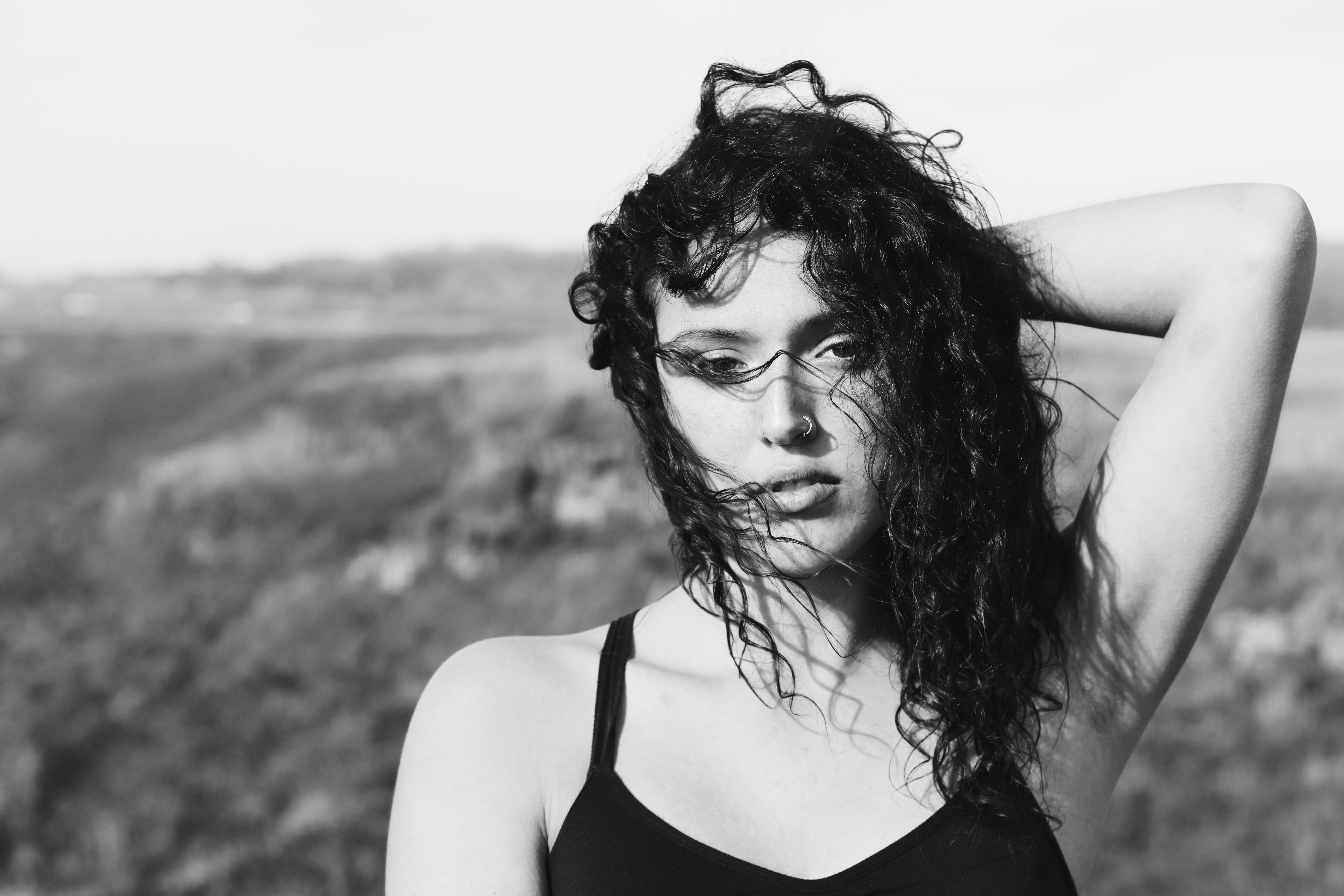 MAYA DELOCHE- Circus Mentor Senior Apprentice
19 year old Maya deLoche,  Aerial Contortionist with a background in Theatre Arts and Vocals, has enjoyed performing since the age of 5.  

At about 10 years old, Maya began training and eventually performing with Circus MeCCA and fell in love with Circus Arts. She now specializes in Aerial Silks, Cerceau (aerial hoop), and Contortion, and has fun developing character and choreography.   

She was able to expand her skills attending classes at Ecole Nationale de Cirque in Montreal, and competing this Spring in Las Vegas at Viva Fest 2018 where she won 3rd place in the Emerging Artists program.   
 When she is not training or performing, Maya enjoys photography, and learning about auto mechanics.  She also teaches aerial classes. This summer marks her 3rd tour with Flynn Creek Circus.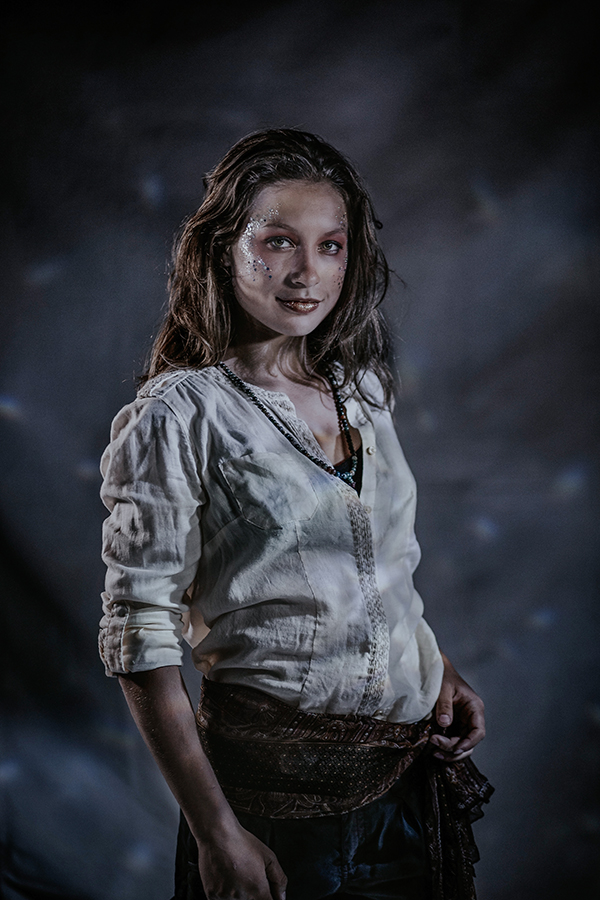 JENAVIEVE DANCE
Jenavieve Dance is a professional aerialist, contortionist and circus artist; specializing in aerial hoop, and is adept in straps, corde lisse, trapeze and tissu. Having never trained circus, dance, or gymnastics a day in her life, Jenavieve exploded into circus arts as if she had been born into it. Beginning at the age of fourteen, she flipped head over heels into a dynamic love affair with aerial arts. Four years later, her career continues to blossom as she embarks on her second season with the esteemed Flynn Creek Circus of California. After her debut as a main stage performer last year, she returns to the circus ring to take her art to all new heights. Jenavieve draws her inspiration from a well rounded interest in creative expression. She enjoys painting in her unique kaleidoscopic technique, photographing fellow circus artists in the style of photojournalism, and training her prized Australian Shepherd show dog.
Frederick Andersen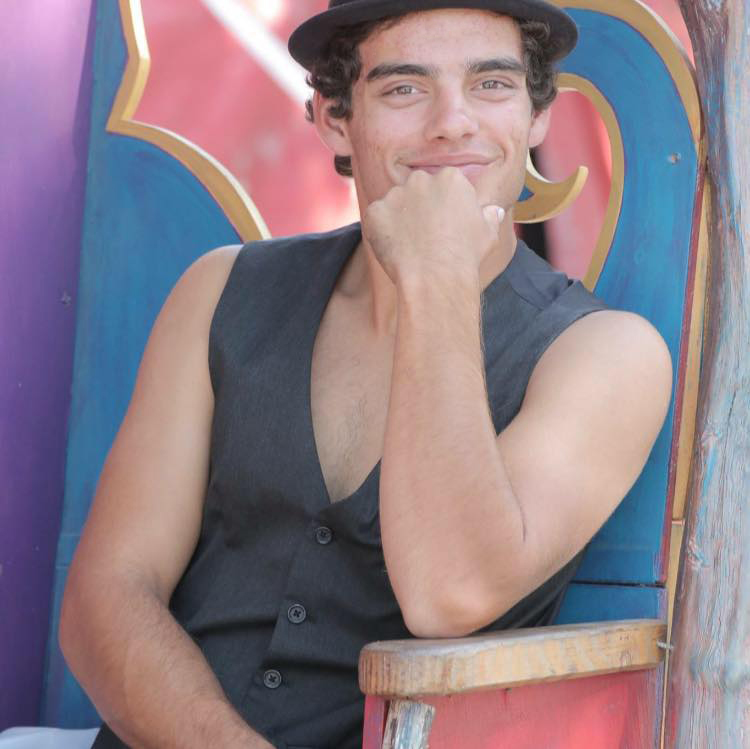 FREDERICK ANDERSEN
Frederick Andersen has been touring with Flynn Creek Circus for 5 years now as a tent master assistant. This year he will also feature in the knife throwing and teeterboard acts.  He comes from circus Waldissima, a youth circus from Santa Rosa, where he was also a tent master and behind the scenes technician. He is 20 now and has been a part of circus for over 13 years both performing and backstage. When he is not running off with the circus he works in construction and excavating and as of this year is a member of Cirque du Soleil and Vau De Vire Society tent crew.
Vivienne Keene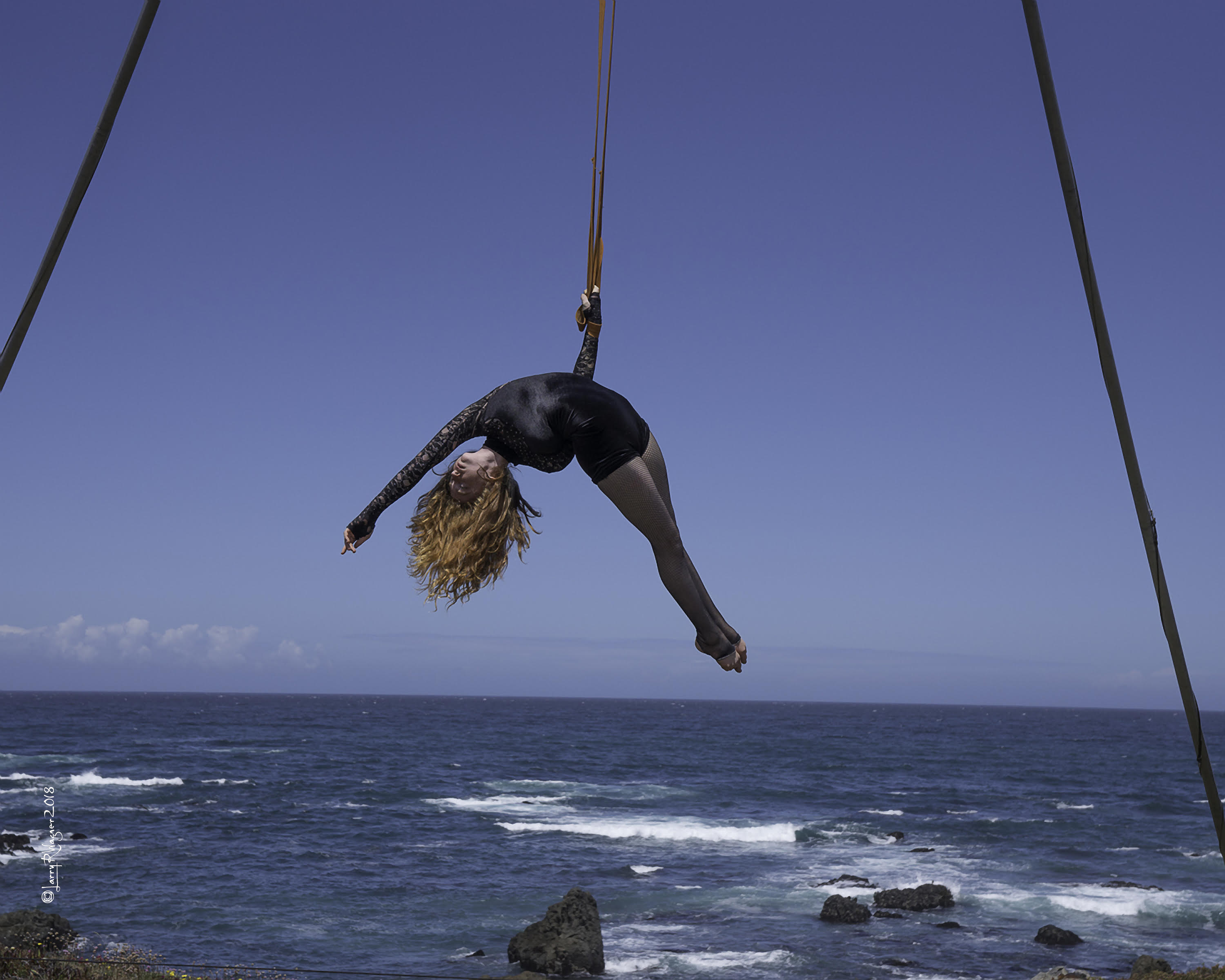 VIVIENNE KEENE
Vivianne Keene is an aerialist from Mendocino county.  She is fifteen years old and has been training and performing with Circus MeCCA (Mendocino Center for Circus Arts) for the past eight years.  She headlined at the annual AYCO (American Youth Circus Organization) festival in August 2017 and competed as an Emerging Pro at Vivafest in February 2018, taking 1st in the aerial straps category and 2nd place overall, earning a guest appearance as a soloist in Cirque Mechanics' Cabaret.  She has performed for Flynn Creek Circus a few times in the past, but this is her first year touring with them. Though her primary apparatus is the aerial straps, she also has experience on the silks, hoop, and rope. 
Jacy Jones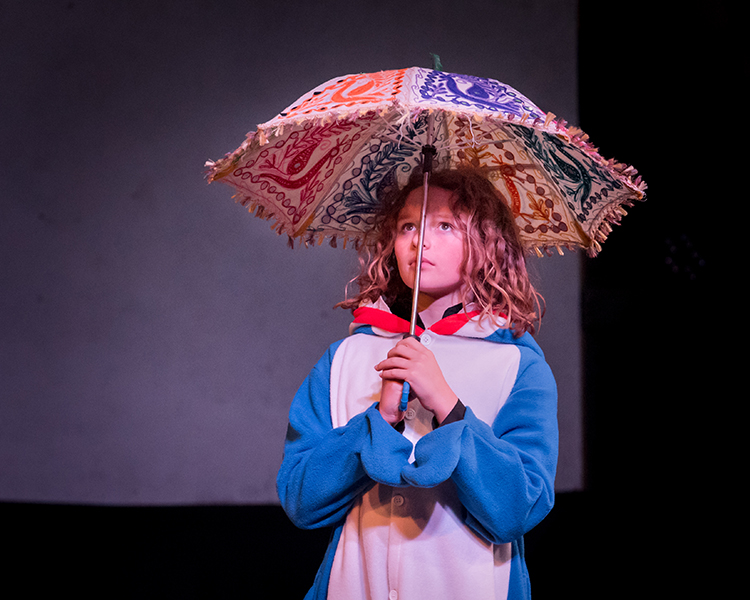 JACY JONES
Jacy Jones was born into a circus and has toured with her parents all her 12 years on earth.  Having lived in more than 10 countries, she speaks a little German, a little French and has an ease with new cultures that belies her age.  Jacy spends her life singing, dancing, learning, touring and geeking out over books, cats and other animals. Despite all her travels, there is no place she would rather be that her home state of California. Jacy enjoys fashion, biology, nature and art. She is always learning new skills on tour with her family show, Flynn Creek Circus.
David Wagar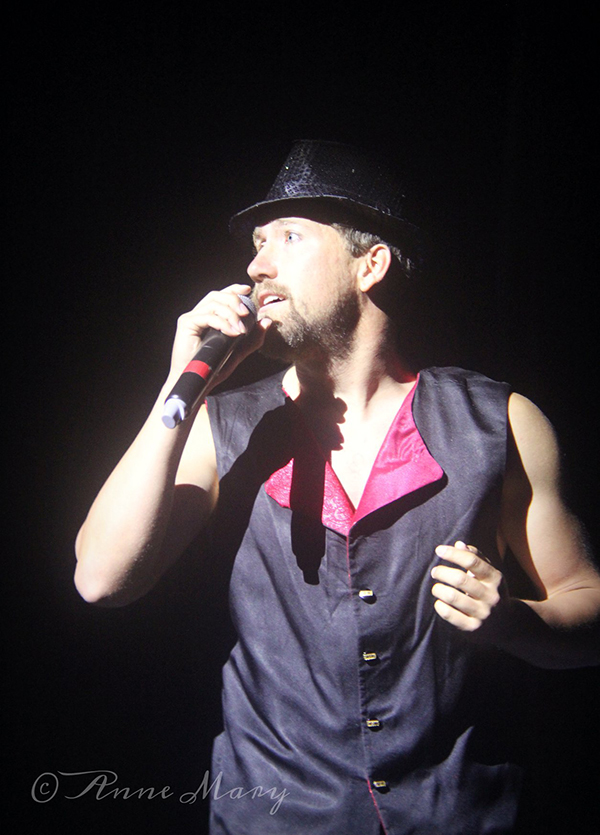 DAVID WAGAR
David Wagar returns for his second season with the Flynn Creek Circus as Lighting Designer. A new resident of Denver, Colorado, David is a free lance lighting designer and theatre technician who has worked with many great companies, including Cedar Point, The Breckenridge Backstage Theatre, and The Boulder Dinner Theatre. He is also the Lighting Designer for The Phantom Circus based out of Denver. He would like to thank his friends and family for their wonderful support on this new venture in life. 
Nicole Laumb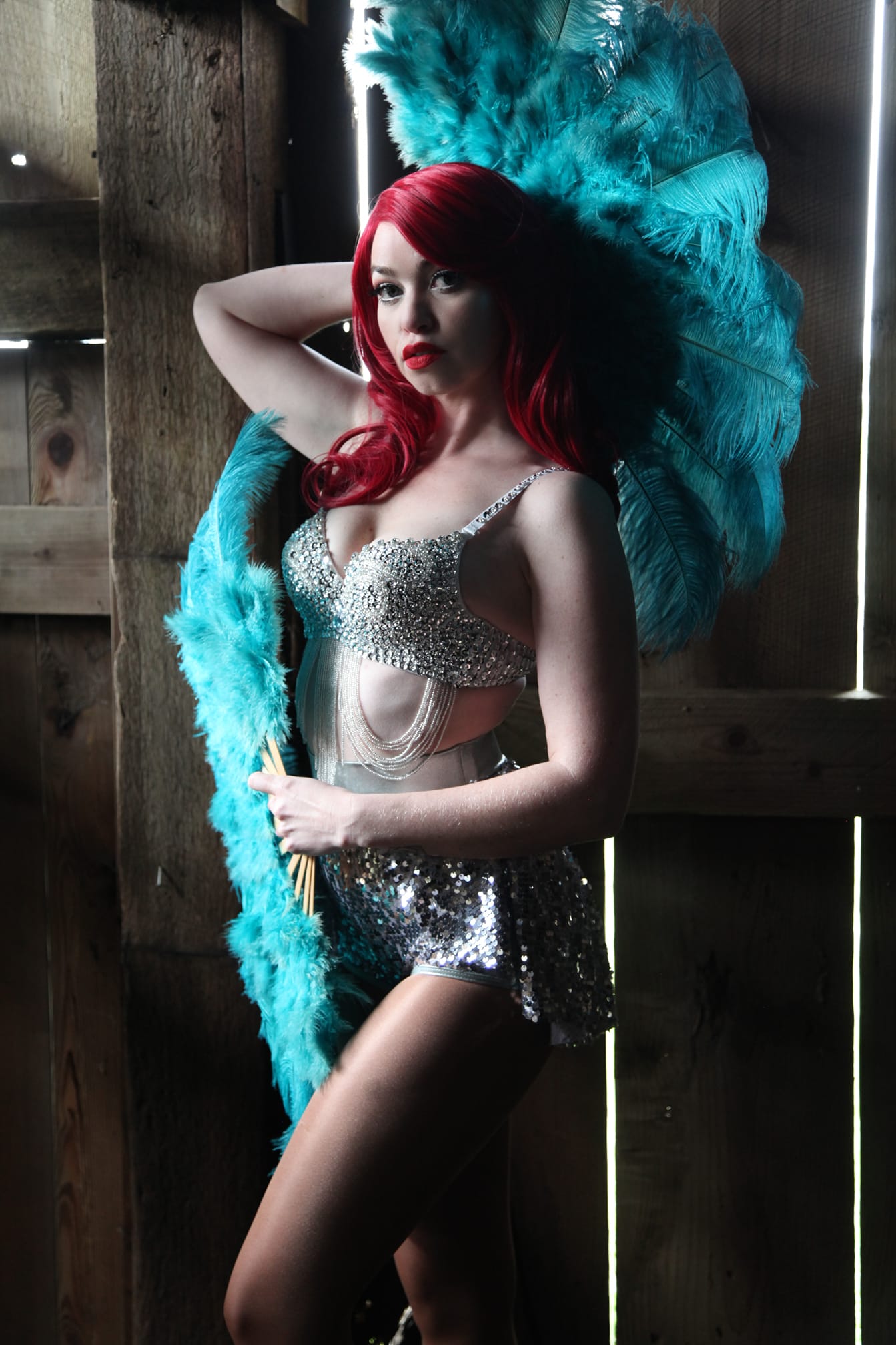 NICOLE LAUMB
Nicole Laumb (Nikki) is originally from Washington State and followed a winding vocational journey of working for newspapers, AmeriCorps, and goat farming before running away with the circus. 
During her first season with Flynn Creek Circus she became hooked on Spanish Web. When she isn't spinning she teaches children's art and aerial classes, enjoys photography and makeup design, and produces a monthly storytelling event – Coastal Storytellers. 
Her role as Marketing Manager also includes running the ticket office, program outreach, cast counselor, and you can catch her on stage antics in the Adults Only shows. This is her fourth tour with Flynn Creek Circus. 
Lià Miyamura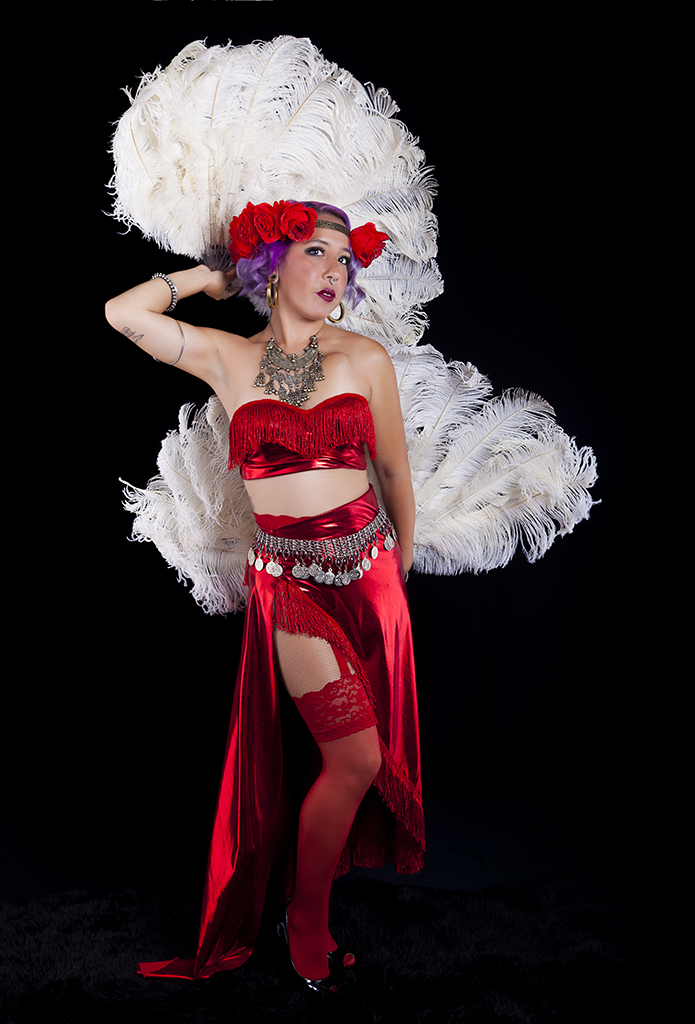 Liá Miyamura (Wayward Pixie) hails from the lush, fairy forests and wild, rocky coastline of Mendocino County in Northern California.
Dancing and performing has been a love of hers since she was a small child, from lip syncing Paula Abdul in her bedroom for a stuffed animal audience to cheerleading for her local Pop Warner football team.
As an adult she fell in love with fire arts and belly dancing, performing with Luminesque Fire Troupe and Trillium Tribe as well as co-creating and co-directing Toniq Vivant. Since 2011 she has been a part of the Les Filles Rouges burlesque show and has now been performing solo burlesque at events such as The Humboldt Burlesque Festival. She enjoys creating unique fusion acts that combine all of the dance training that she has acquired throughout her travels around the world, as well as using that knowledge to teach dance classes.
Some of her greatest joys in life are to take in art forms of all kinds and to be able to share her art with others. 

This will be her first year with Flynn Creek Circus and will be taking on the role of Marketing Apprentice as well as being a part of the adults only shows. She is so excited and grateful to be touring with them this year.
Miles Mckenty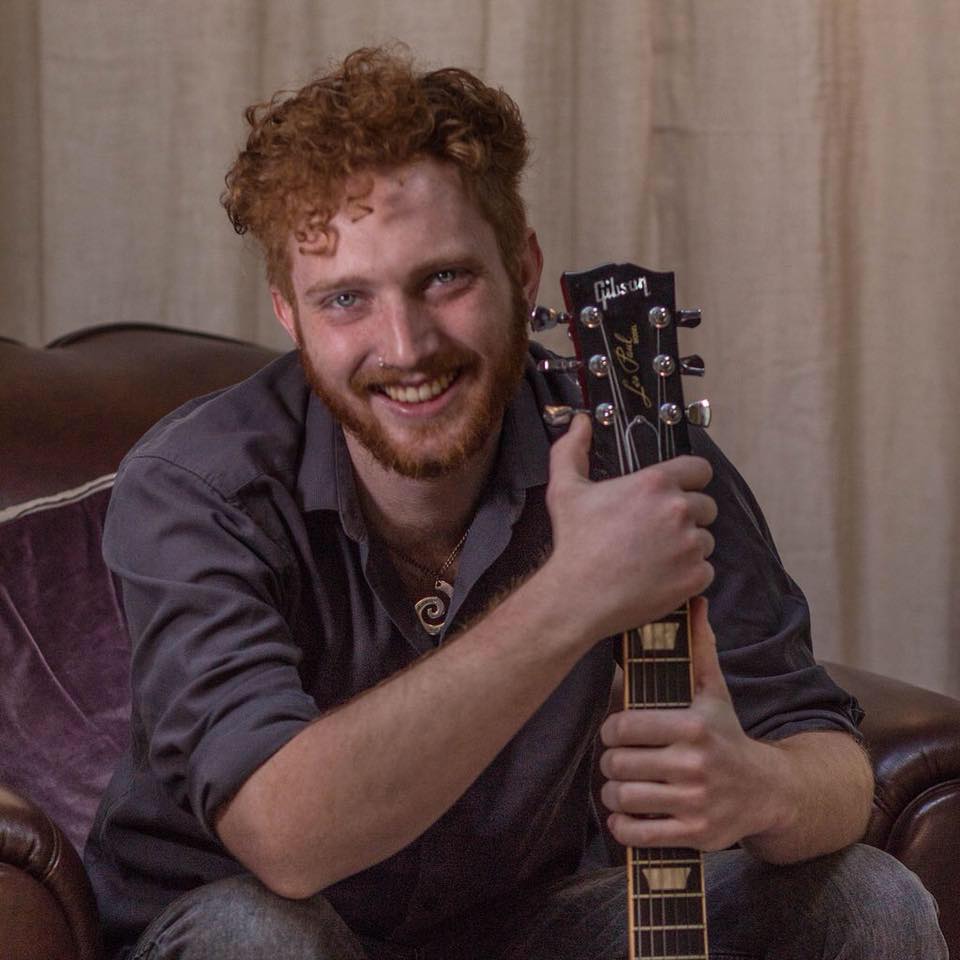 MILES MCKENTY
Miles was born in Fairfield, Iowa but he never spent much time there.  At the age of six months his family moved to Austin, Texas where he was immersed in the city's legendary music scene until moving to the country when he was six years old. Eventually Miles' parents settled in the Northern California countryside where he continued to pursue his musical passions; he bought his first guitar, a baby Taylor, at the age of eight.  Shortly after graduating high school in 2015, Miles attended Musicians Institute in Hollywood where he received an Associate of Arts in Guitar Performance. Miles is extremely grateful for this opportunity to hit the road with Flynn Creek Circus.
Kalei Yamanoha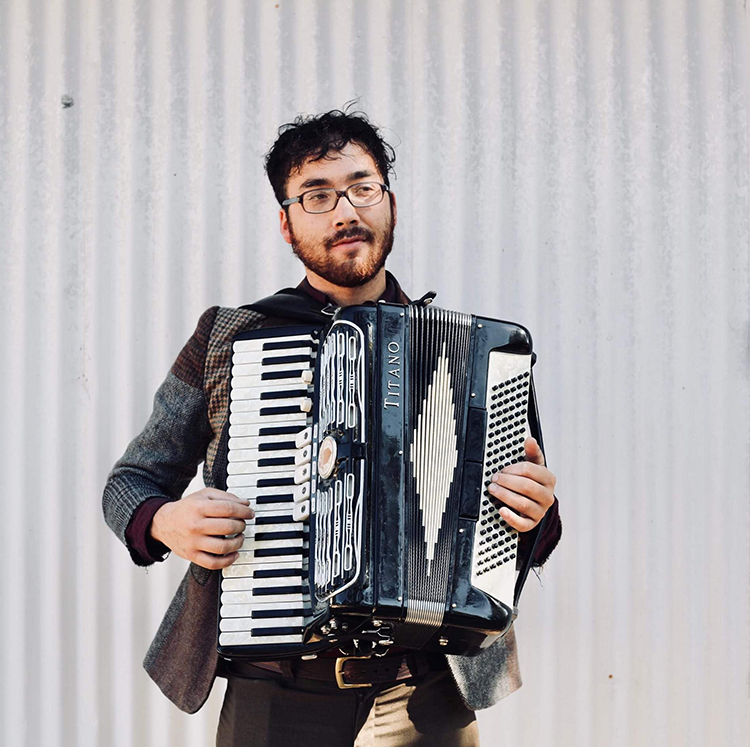 KALEI YAMANOHA
Kalei Yamanoha is a musical oddball based out of New Orleans, Louisiana. He is the creator and band leader of Oddjob Ensemble, a consortium of multi-instrumentalists and specialists inspired by sounds from around the world. Having a passion for scoring live performance has led Kalei to become the musical director and composer for multiple circus, vaudeville and performance art shows across the United States. Kalei has toured extensively with various projects both nationally and internationally. He can be found playing on the streets of New Orleans, strolling through restaurants with his accordion strapped to his chest or playing to a room full of lively dancers at the local clubs with one of his many groups.
Zak Garn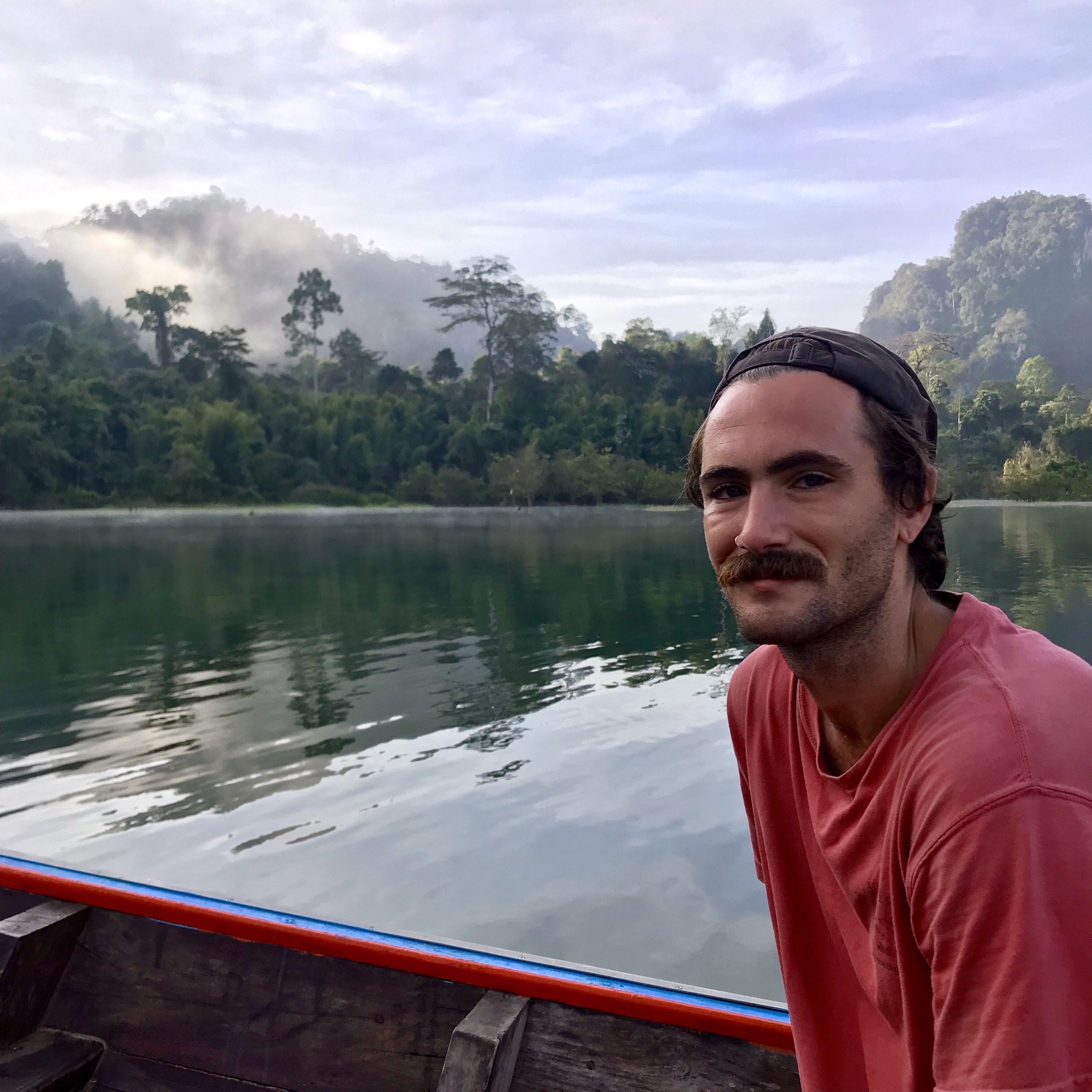 Zak Garn
Zak is a drummer for hire.  If you need the beats, he's got the best.  Give him a call for any of your drumming needs (707) 917-1446.  He's a quick, proficient learner, versatile in his feels and fierce in his groove.  He's also a decent joke teller and makes a mean breakfast scramble.  Touring  around the North Bay Area since 18, Zak grew up swaddled in the sotries and songs of his troubadour styled community.  Their ernest passion for music infected him with the need to hit somthing.  Zak found the drums and they let him join their bands. He has now been touring for more than a decade both Nationally and Internationally.  Zak holds a music degree from UC Berkeley and is excited to run away with the circus.  Look for him in a tent near you!
Dan Mcdonnell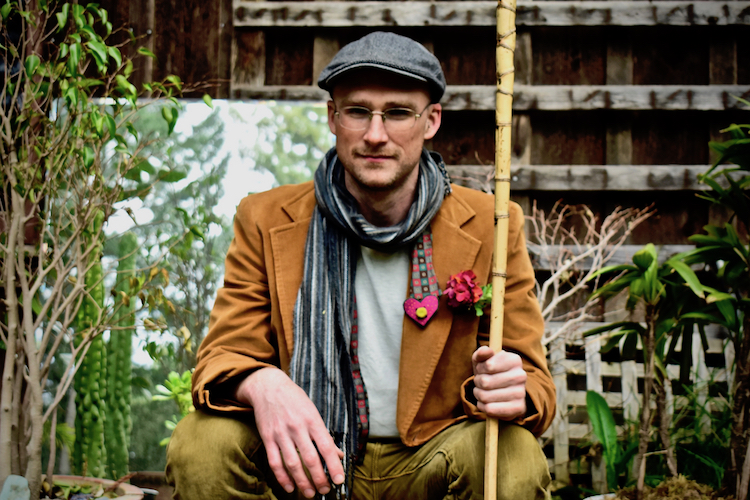 DAN MCDONNELL
Daniel McDonnell is a composer and musician originally from Pittsburgh, PA, who now lives in Anderson Valley with his partner where he gardens, teaches, composes music, and is a bookkeeper.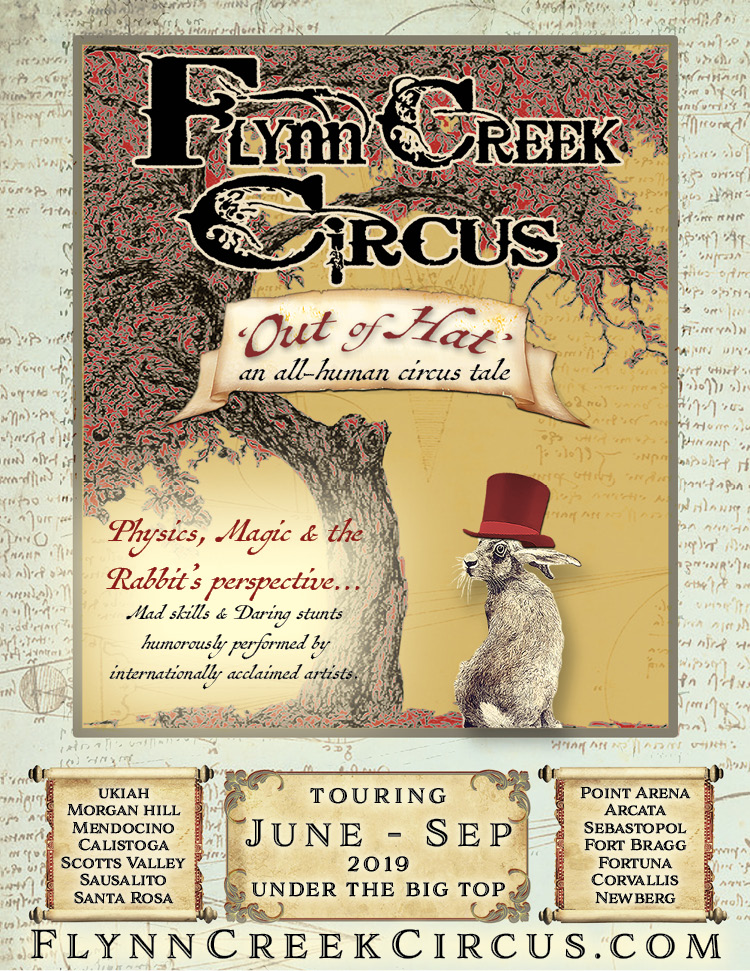 Flynn Creek Circus 'Out of Hat' is created, directed and choreographed by Blaze Birge and the Flynn Creek Circus 2019 cast.
Down the rabbit hole we go with Amelia Van Brunt as the magician's rabbit…Join us for an original comic tale told from the rabbit's perspective as she explores the physics of magic and the magic of physics. Revolutionist bunnies, a sinister magician, a two headed girl and animal control agents collide in a hilarious quest to get the rabbit back in the hat. Fundamentally, Flynn Creek Circus' 2019 show, 'Out of Hat' is just a flimsy plot line built to deliver explosively entertaining acrobatics, aerial stunts and feats of skill that require decades of passionate dedication . In true Flynn Creek Circus style, 'Out of Hat' is charmingly self aware, raw, edgy, sometimes profound and yet entirely family friendly (except that adult showing). Don't let the vintage (aka rough) exterior fool you. 'Out of Hat' brings Internationally award winning performers to an intimate setting for a truly authentic theater experience. This year's show features Kris and Harrison Kremo from Switzerland. These world famous 'gentlemen jugglers' (if you don't believe us, google them!) will charm your socks off….speaking of 'off'… Las Vegas acrobatic troupe, Off Axis, will return with an all new, jaw dropping act for 2019. All flippedness aside (haha..flippedness..there will definitely be some flips. Did you get the pun? Is flippedness even a word?), 'Out of Hat' will blow your mind!
2019 tour 'Out of Hat'
Touring from June to September 2019
June 10-14- Circus Camp, Ukiah, CA
June 13-16- 'Out of Hat', Ukiah, CA
June 19-21- Circus Camp, Morgan Hill, CA
June 20-23- 'Out of Hat', Morgan Hill, CA
June 26-30-Circus Camp, Mendocino, CA
July 2-6- 'Out of Hat', Mendocino, CA
July 8-12- Circus Camp, Calistoga, CA
July 11-14- 'Out of Hat', Calistoga, CA
July 18-21- 'Out of Hat', Scotts Valley, CA
July 25-28- 'Out of Hat', Sausalito, CA
Aug 1-4- 'Out of Hat', Santa Rosa, CA
Aug 8-11- 'Out of Hat', Point Arena, CA
Aug 9- Point Arena Circus Camp for a day
Aug 15-18- 'Out of Hat', Arcata, CA
Aug 22-25- 'Out of Hat', Sebastopol, CA
Aug 30- Sept 2- 'Out of Hat', Fort Bragg, CA
Sept 5-8- 'Out of Hat', Fortuna, CA
Sept 12-15- 'Out of Hat', Corvallis, OR
Sept 14- Corvallis Circus Workshop for kids
Sept 19-22- 'Out of Hat', Newberg, OR
Sept 26-29- 'Out of Hat', Ashland, OR