Eka Malboeuf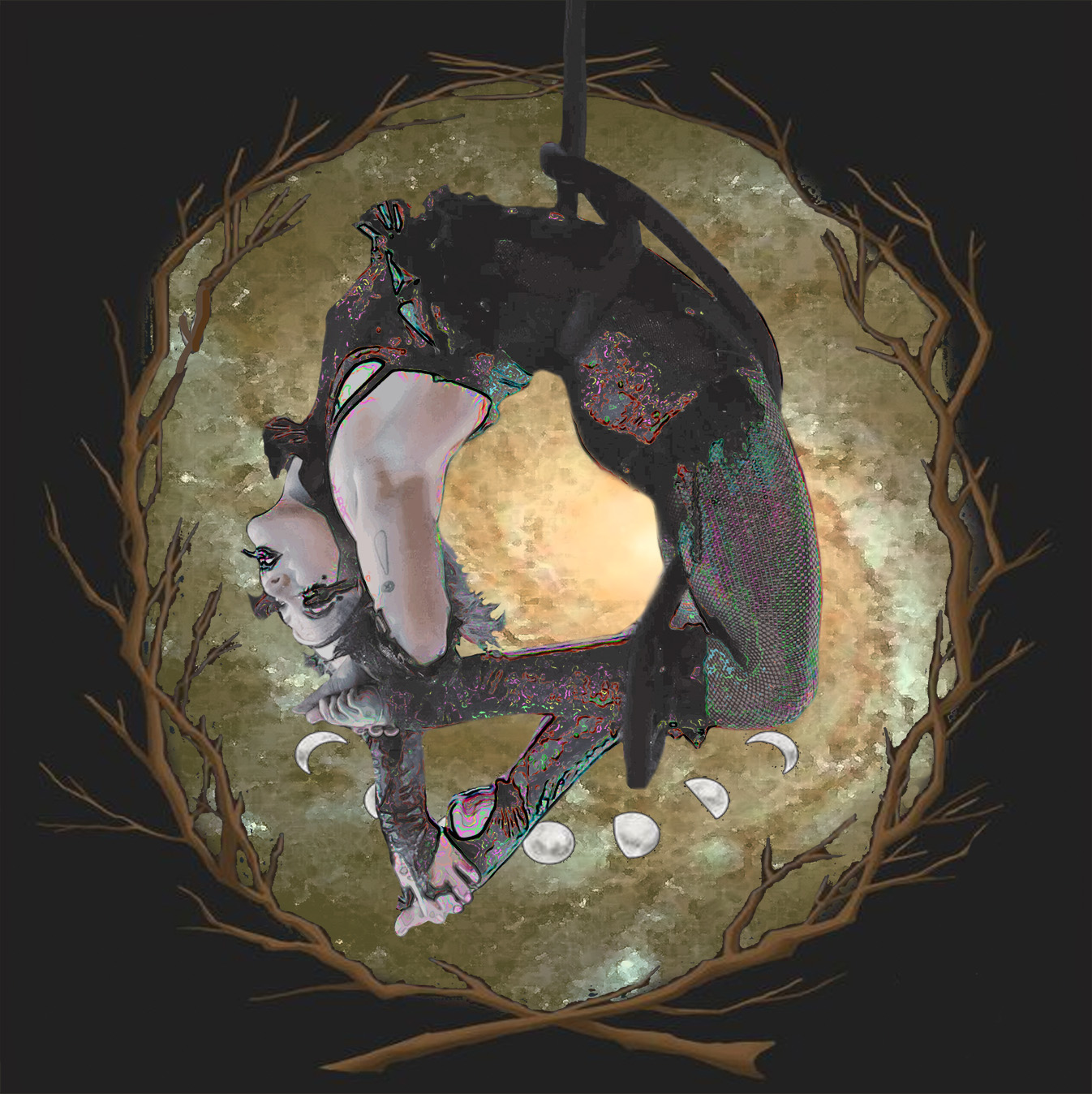 Eka 'Boo Button' Malboeuf
Eka's life as a performer began in her backyard at the age of 4, where she put on her nightly solo show, The Opossum Show.  She spent the rest of her young life riding and training horses, until she happened upon the enchanting world of circus at 19.  At the time, she couldn't go upside down or do even a single push up, much less climb a rope or hold a handstand.  She doubted her dream and wanted to quit many times over the years of hard training, but could never bring herself to run away from the circus.  Its world has allowed her to be a grown up version of her four year old self, doing different versions of The Opossum Show to delighted audiences around the country.  Eka is overjoyed to present new work for a second season with Flynn Creek Circus. 
In addition to being a circus artist, eka also holds a BFA in fashion design from Academy of Art University. She makes one-of-a-kind costumes and designs for all occasions.
She is a lover of health, movement and embodied expression in all forms and has recently become a certified nutrition coach and metamorphosis maven for The Green Door Life. Follow along with her adventures on instagram @ekaboo.button.
Daring Jones Duo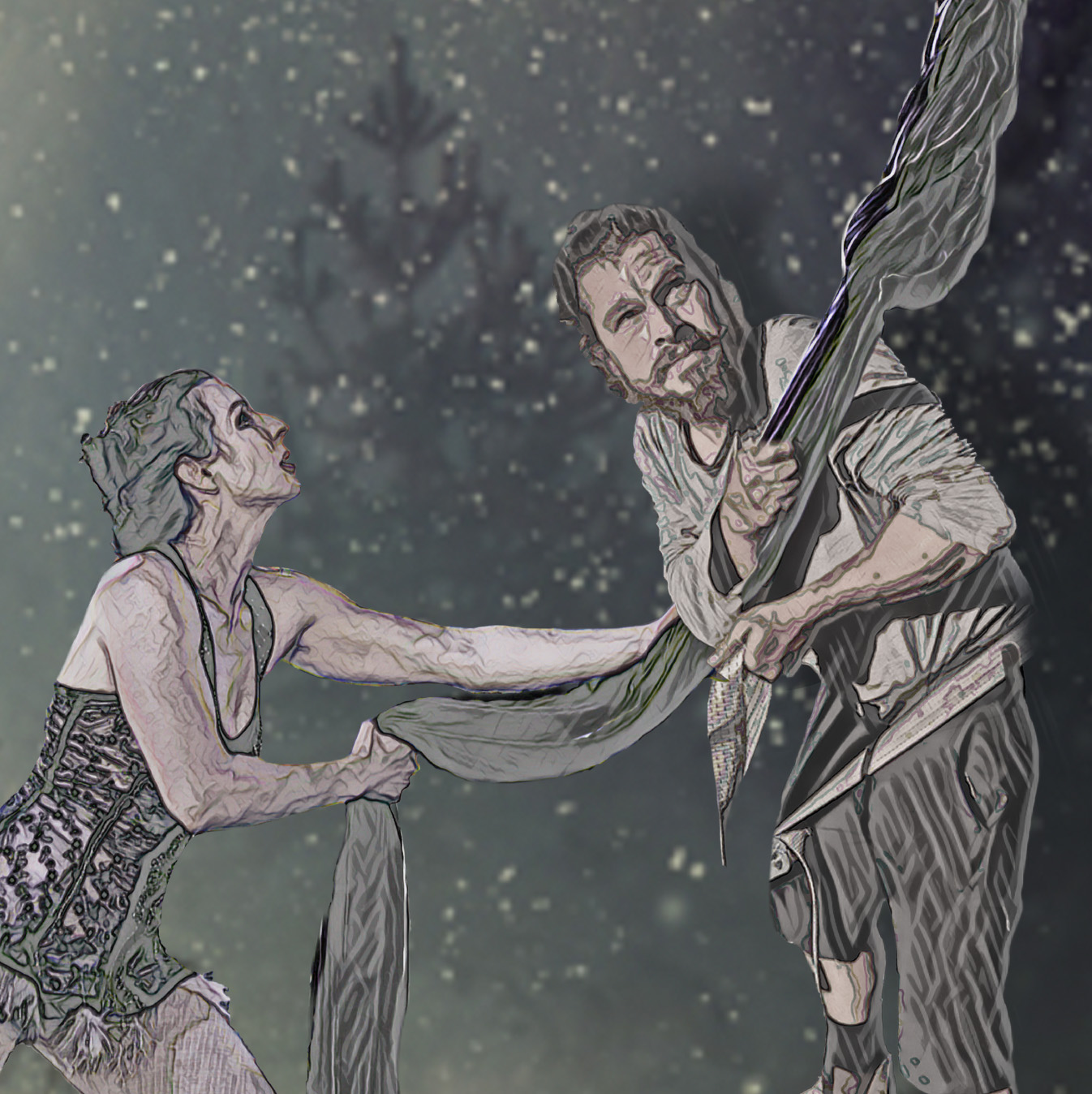 David Jones and Blaze Birge (Daring Jones Duo)
Daring Jones Duo is the team that runs the show.  They try their best.  Here's a few of their awards. 
Tigerpalast 30th Jubilee,

 

Germany, 2018-2019
Izhevsk Winners Show, Russia, 2018
1st

 

Place,

 

VivaFest Pro serries, Las Vegas, 2017
Silver,

 

Wuhan Festival, China 2016
Bronze Idol,

 

Idol festival, Russia 2016
Bronze,

 

15th

 

Wuqiao International Circus Festival, China 2015
Silver,

 

7th International Circus Festival Izhevsk, Russia 2014
Zapashny Bros Special Award,

 

38th Monte Carlo International Circus Festival 2014
Bronze, Moscow International Circus Festival, Nikulin, Russia 2013
Bronze, Festival Del Circo, Latina, Italy, 2012
America's Got Talent, 

 

National TV syndicate, top 48, 2012
Critic's Choice Award,

 

Festival Del Circo, Figueres, Spain, 2012
Audience Choice Best Aerial Act,

 

2005 American Circus Festival, Santa Cruz
Jacy Jones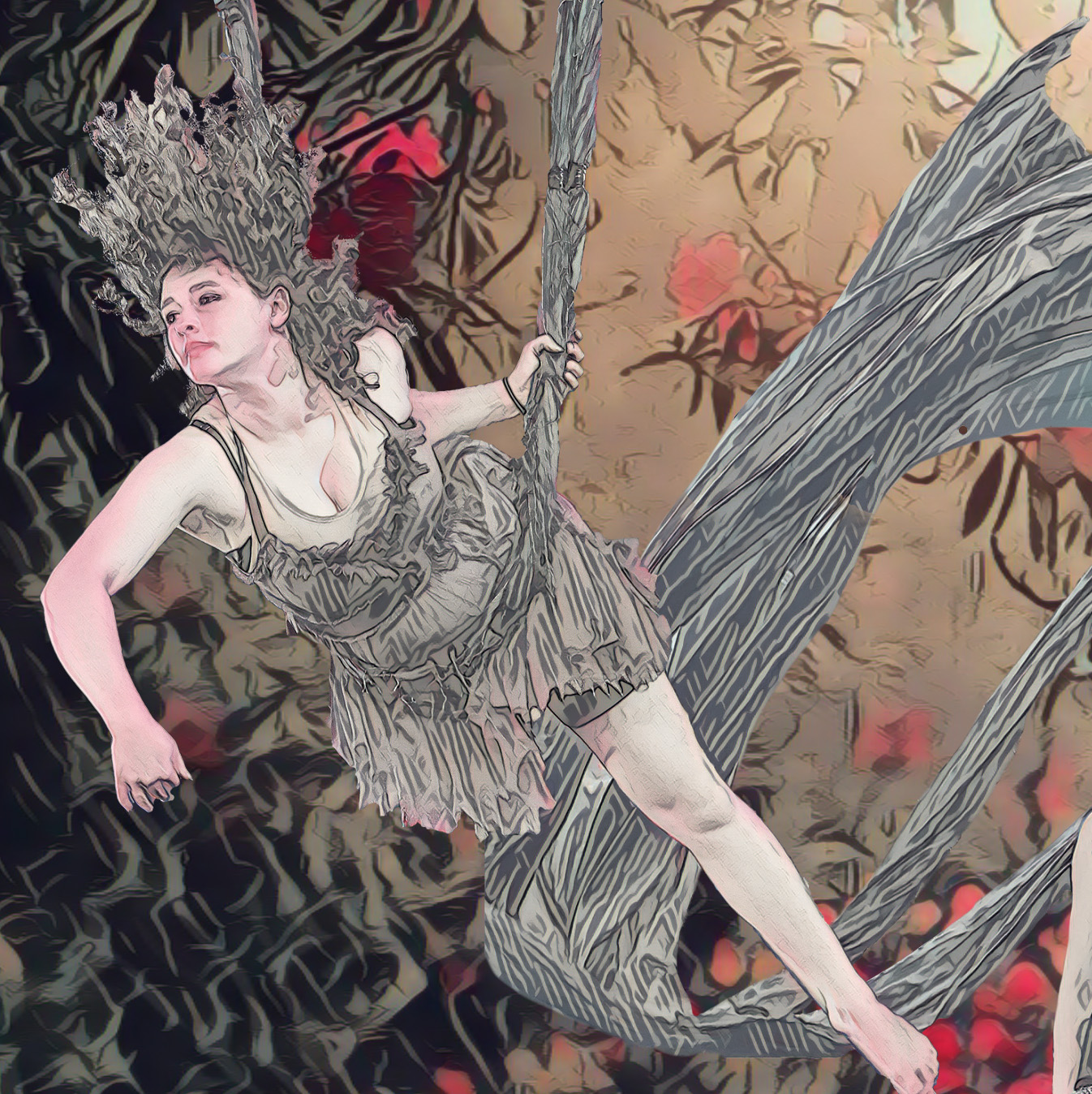 JACY JONES-Circus Mentors Senior Apprentice- Marketing
Jacy was born into a circus and has toured with her parents all her 15 years on earth.  Having lived in more than 10 countries, she speaks a little German, a little French and has an ease with new cultures that belies her age. Despite all her travels, there is no place she would rather be that her home state of California. Jacy enjoys hanging out with friends, biology, nature and art. She is always learning new skills on tour with her family show, Flynn Creek Circus.  When she is not on tour, she attends High School and plays on the Varsity basketball team.
Justin Therrien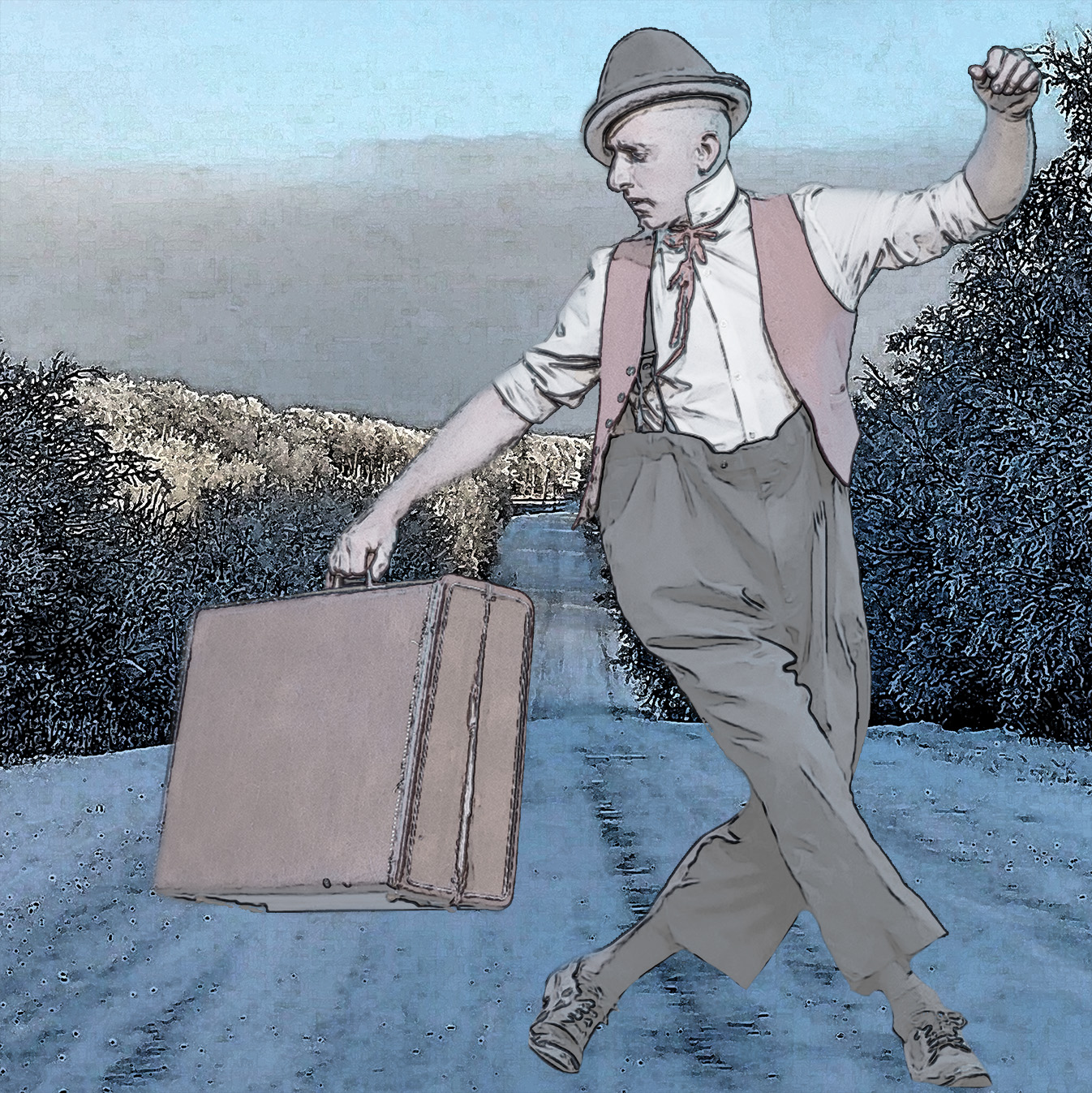 Justin Therrien
Justin has been working in theatre and circus as a self taught performer for around 10 years. He has focused most of his efforts into weaving together traditional circus and sideshow skills with a theatrical element. He hopes this approach gives new breath to these familiar and loved art forms. Following in the footsteps of the vaudeville greats and legendary circus clowns has brought him to many amazing stages across the world including giant theaters, traditional circuses, operas, circus festivals, competitions, even refugee camps all over the Middle East and Europe. He has seen circus bring many different types of people together and believes that lightness and laughter could be a good starting place to change the world. Justin appeared on "The Gong Show" and "America's Got Talent" as a contestant and was also awarded a Guinness World Record for "longest string pulled through the nose and mouth in one minute". Off the stage you can find him cutting a rug on the dance floor, exploring roadside attractions, or traipsing through the forest looking for edible mushrooms.
Nicole Laumb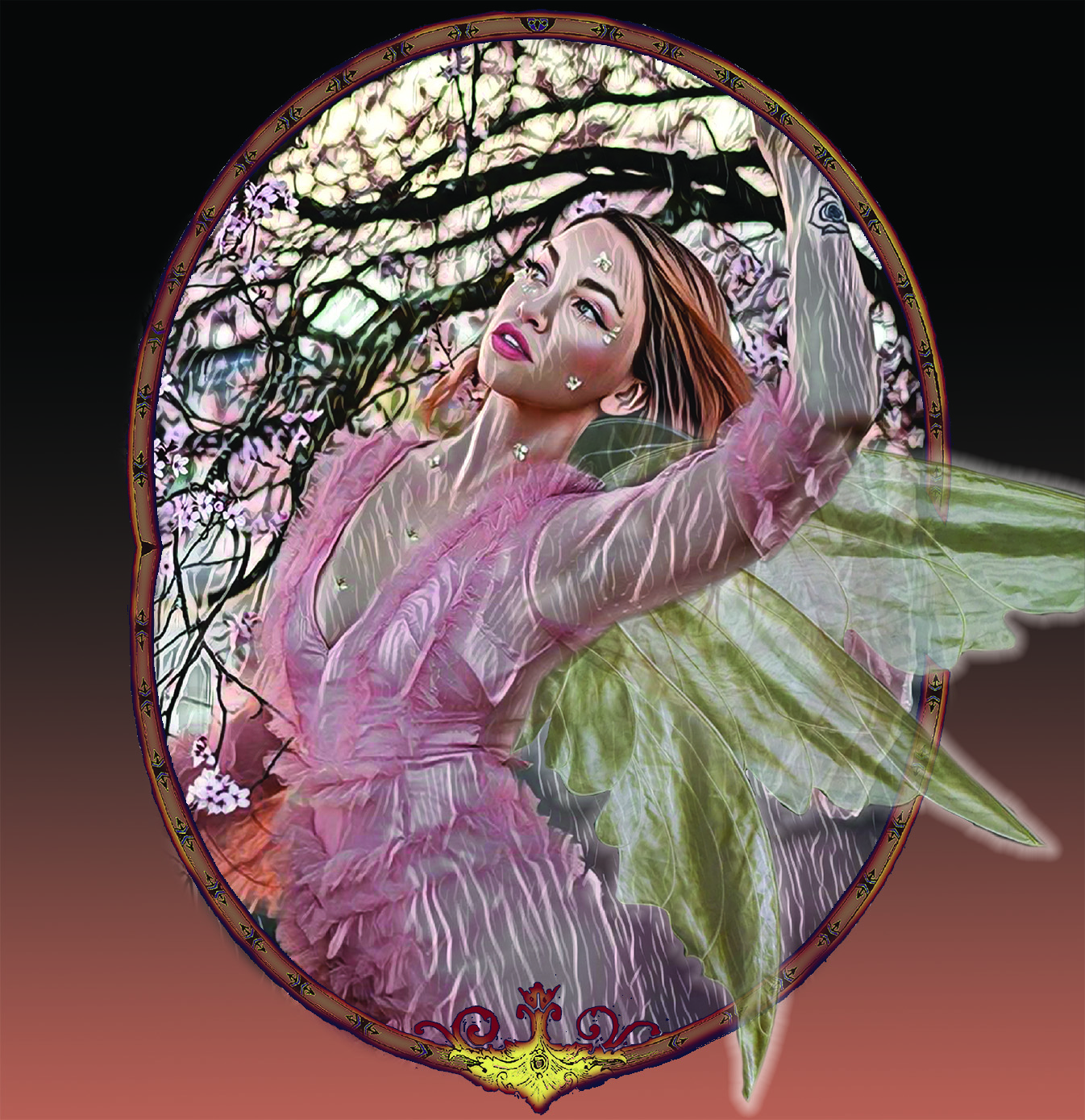 Nicole Laumb
Nicole Laumb (Nikki) is currently daydreaming. She spent a lot of her childhood gluing beads together and asking strangers very personal questions. Her start in show biz began in the backyard where she convinced the neighborhood kids she could talk to trees. Her favorite game growing up was finding ways to make her dad laugh. 
She started performing stand-up and improv in college where she got her degree in Journalism. Storytelling became her main push and pull. In writing, photography, makeup design, and the holy grail of true told tales. She produces a live storytelling event called Coastal Storytellers and some of her favorite stories to share are from the lucky life she's lived under the big top. 
This is her fifth season with Flynn Creek Circus. 
Ross Travis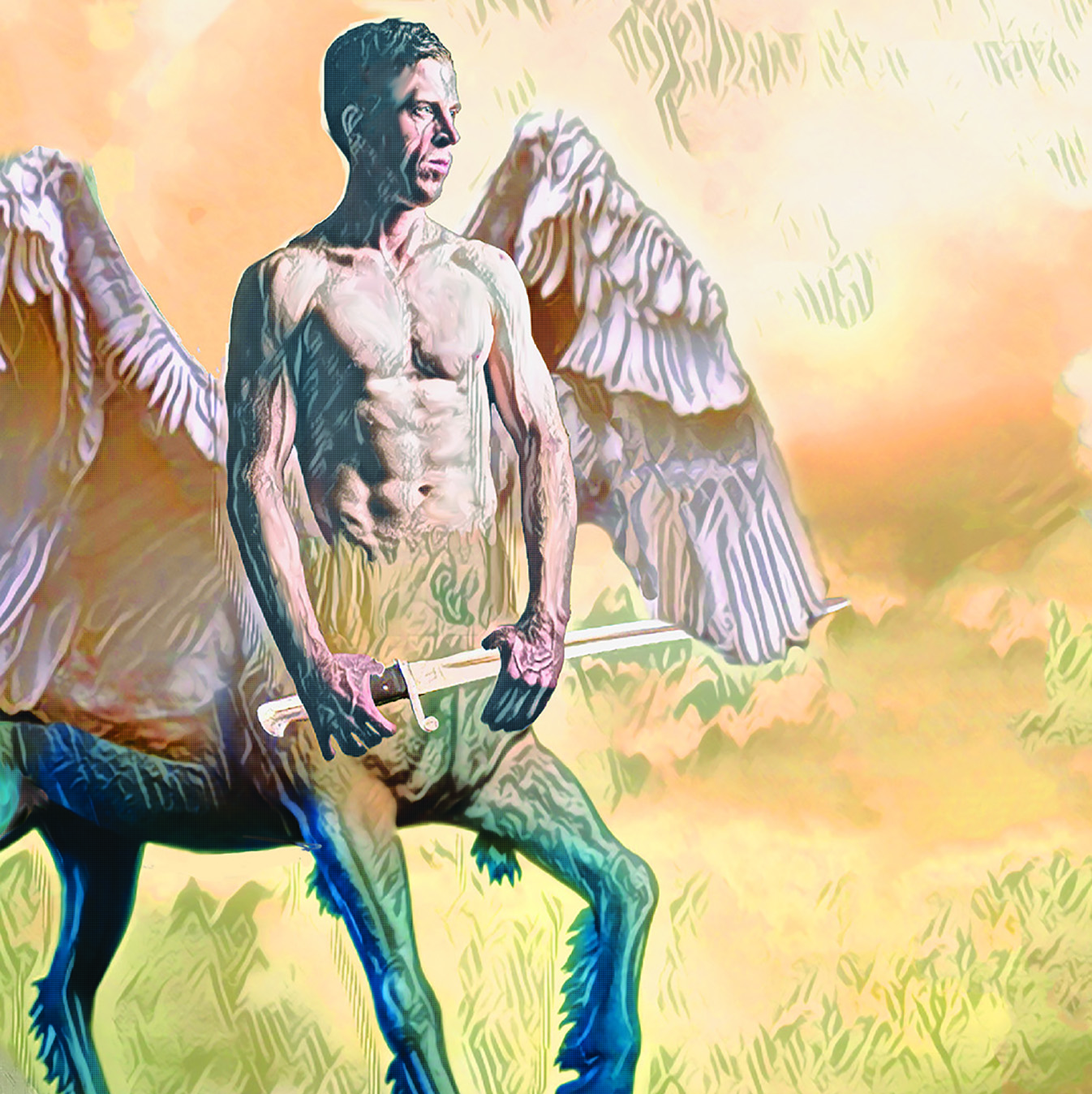 Ross Travis
Ross Travis is an award winning Actor/Creator, Bouffon, Physical Comedian and Circus Performer (specializing in Chinese pole), who has studied with world renowned master pedagogues, including Dodi DiSanto, Giovanni Fusetti, Ronlin Foreman, Stephen Buescher, Dominik Wyss and Master Lu Yi. Ross' lineage of training and experience allows him to create provocative performances that combine circus and satire to develop extreme characters and tell stories from the fringes, igniting dialogue and change around ignored or taboo social issues.
Ross' company Antic in a Drain has developed three shows: The Greatest Monkey Show On Earth, which received the inaugural Artistic Risk Award at the Vancouver Fringe in 2014 and was nominated for two 2016 Theatre Bay Area (TBA) Awards for Outstanding Makeup and Costume Design and won for Costuming. Bucko: Whaleman! was developed with a San Francisco Arts Commission Grant and premiered on Hyde Street Pier at San Francisco Maritime National Historic Park in 2017. Tempting Fate was featured in the San Francisco Chronicle by Lily Janiak and was nominated for seven 2019 TBA Awards, including Outstanding Solo Production, Outstanding Direction of a Specialty Production, Outstanding Creative Specialties for Mask AND Puppet Design, Outstanding Costume Design, and Outstanding Sound Design. The show won for Outstanding Creative Specialties for Mask Design.
Ross has worked with Kinetic Arts Productions in Oakland; Salvage (2015), Inversion: Circus Disobedience (2016), Circus Veritas (2017) (for which Ross was nominated for a TBA Award for Outstanding Performance in a Featured Role in a Specialty Performance), and Beyond the Ring (2019). Ross has toured two seasons with Circus Bella and performed with Firefly Theatre and Circus in Edmonton, Canada; Craniatrium (2014), Panache (2017), Panache Part Deux (2018) and Inferno (2019). He portrayed the Nutcracker in Nutcracker Circus with Moth Poetic Circus in Denver, Colorado (2019). In 2021 he was the Chinese pole acrobat in Zippos Circus' Megadome at Winter Wonderland in London. Other companies include: Sweet Can Circus (in their holiday show Mittens and Mistletoe), Velocity Circus, Earth Circus, Vau de Vire Society (as Shanghai Kelly in their hit show Soiled Dove), and Le Cirque Boheme. 
Ross has been some array of the ringmaster, character artist and Chinese pole artist for Flynn Creek Circus for four seasons (2016, 2017, 2021 and 2022). He can't wait to swoop in with Flynn Creek again, this time as a Pegasus named Glitter Blizzard!
For more of Ross' cyber work which includes satires and behind the scenes looks of circus life, look for Antic in a Drain on YouTube, TikTok, Instagram and Facebook. @anticinadrain or @antic_in_a_drain (TikTok)
Ariele Ebacher
Ariele Ebacher has been a performing circus professional for 22 years. Coming of age in the traditions of dance and theater, she takes great joy and pride in fusing the spectacle and virtuosity of circus, with the poetry and storytelling of dance and theater. She has had the great pleasure of traveling the world performing in every context imaginable, from black box theaters to international festivals; small circus tents to cruise ships; and everywhere in between. She is delighted to return to Flynn Creek Circus for the first time since 2017. Some of the other circus companies she has worked with include The Midnight Circus, Bindlestiff Family Cirkus, Zoppe Circus, NoFit State Circus, Circus Flora, Cirque Mechanics, Big Apple Circus, Venardos Circus, and Circus Bella She is also a co-founder of the newly formed American Circus Alliance, which aims to unite and champion circus arts and circus workers across the nation.
Off Axis Acrobats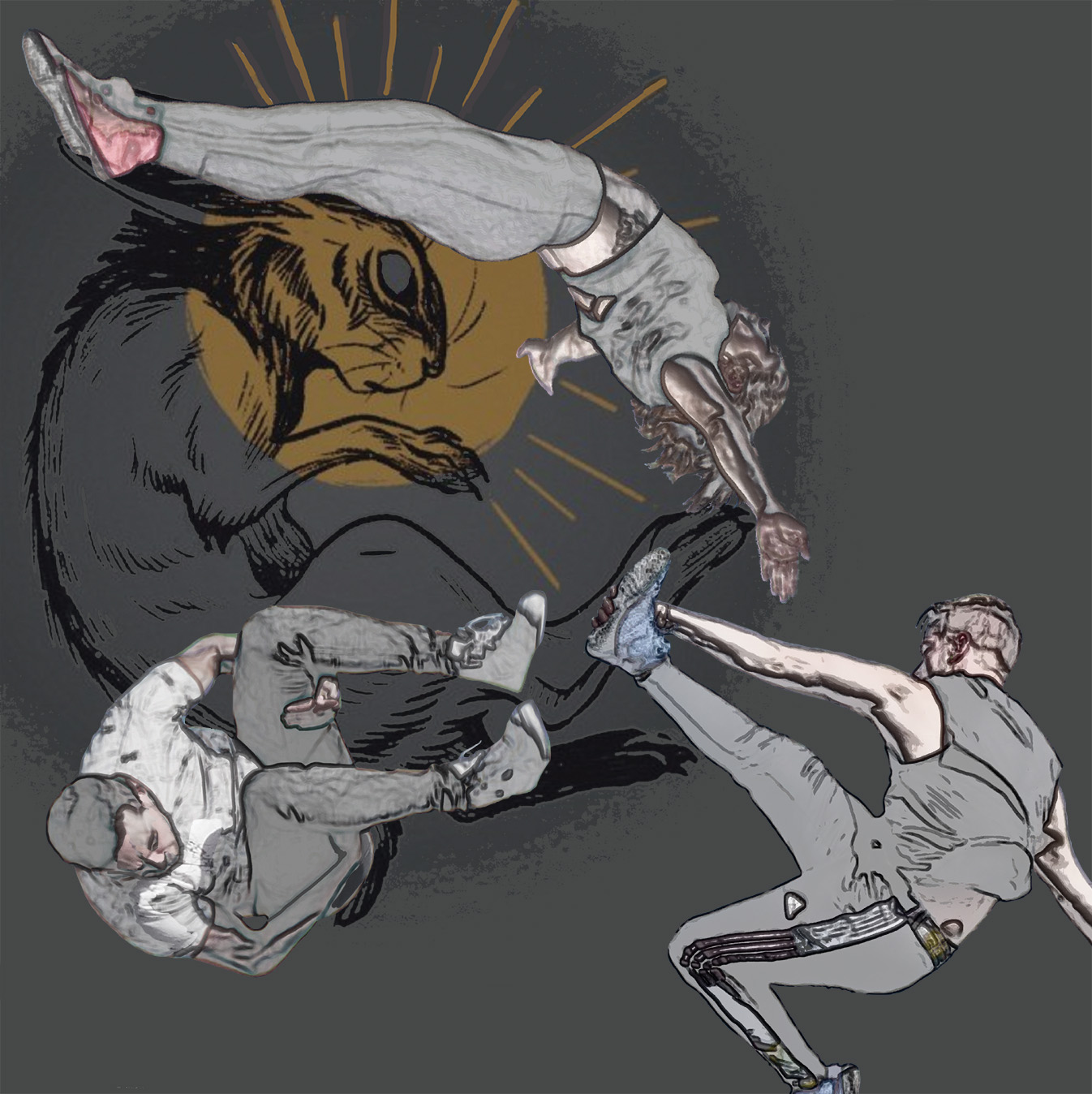 Mitch Dubois has been practicing acrobatics for 7 years, but originally got his start as a freestyle skier. Growing up in Michigan, he began by using trampoline as a tool to progress his action sports. That is until he began coaching a competitive trampoline and tumbling team in 2015. It was then that he committed himself full-time to acrobatics. He moved to California and started his trampwall journey in 2020, and since then has performed across the country.
Sarah Cooper has been performing since she was 13. She started in a non profit after school program called Fern Street Circus before working with other companies such as Aerial Revolution Entertainment, Legoland CA, Universal Studios Japan, Mirage Entertainment in China, All Wheels Sports and Off Axis. She fell in love with trampwall 3 years ago.
Christian Shaw is originally from O'ahu and is an up and coming trampwall artist with a background of parkour. He started going to trampoline parks 4 years ago and fell in love with the sport of trampwall. He enjoys bouldering and climbing various things, video games, and is currently going to school for computer science.
Jan Damm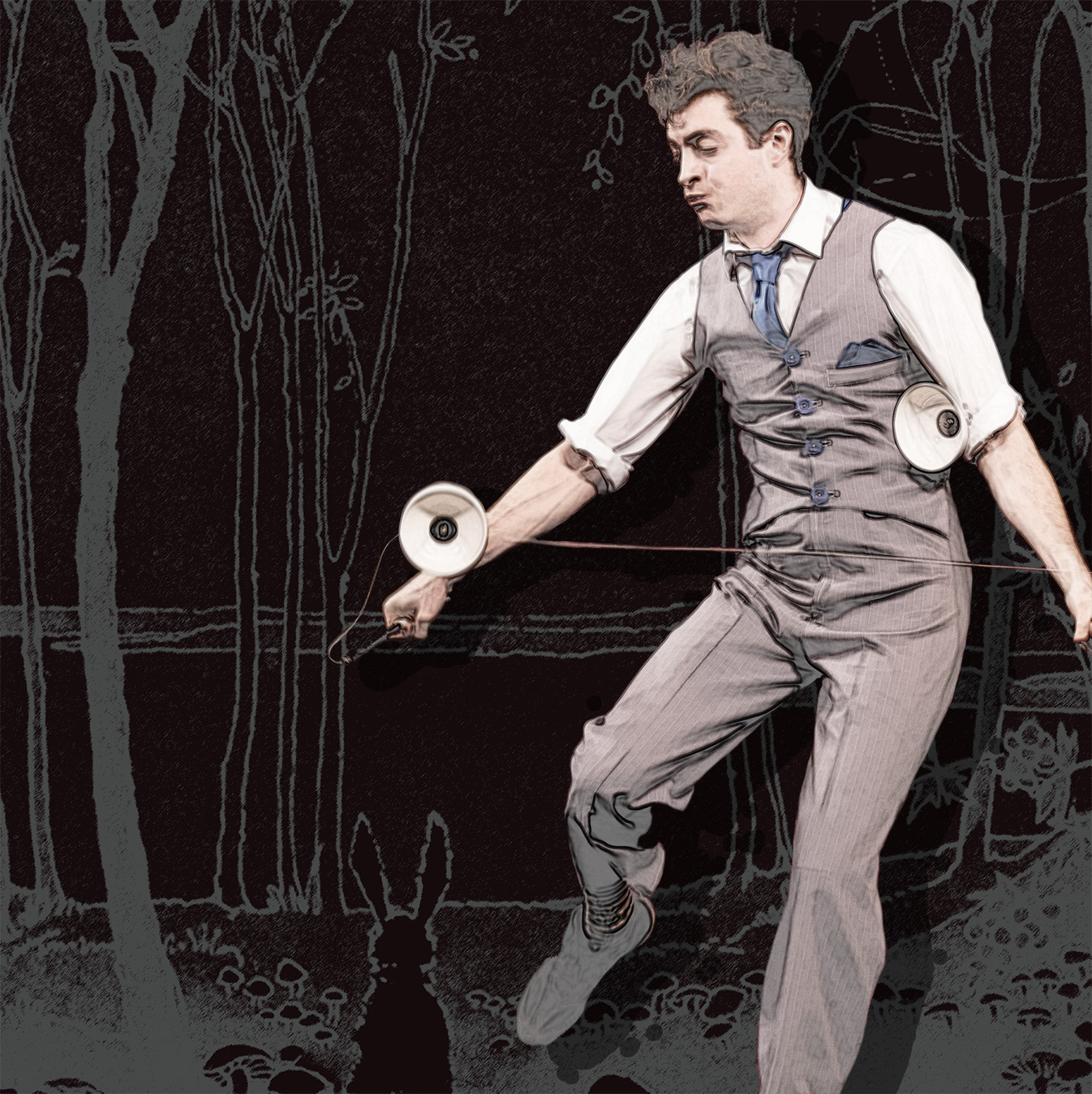 Jan ("Yahn") Damm has been touring in the U.S. and internationally as a circus artist for 15 years. Originally from Maine, he has worked street corners, big-top tents, theaters and opera houses, rural schoolyards, and on screen. He specializes in clown, juggling, acrobatics, balancing and eccentric skills. Jan enjoys collaboration and creating original work, but is also at home in classic spectacles inspired by the greats of vaudeville and circus. He has toured with 'Clowns Without Borders' to Haiti, Indonesia, Lebanon and Greece. Other career highlights are appearances aboard Celebrity Cruises, Cirque Mechanics' Pedal Punk, and Big Apple Circus' 40th Anniversary Tour. He lives in Brattleboro, Vermont with his partner Ariele Ebacher and their two children.
Elise Hing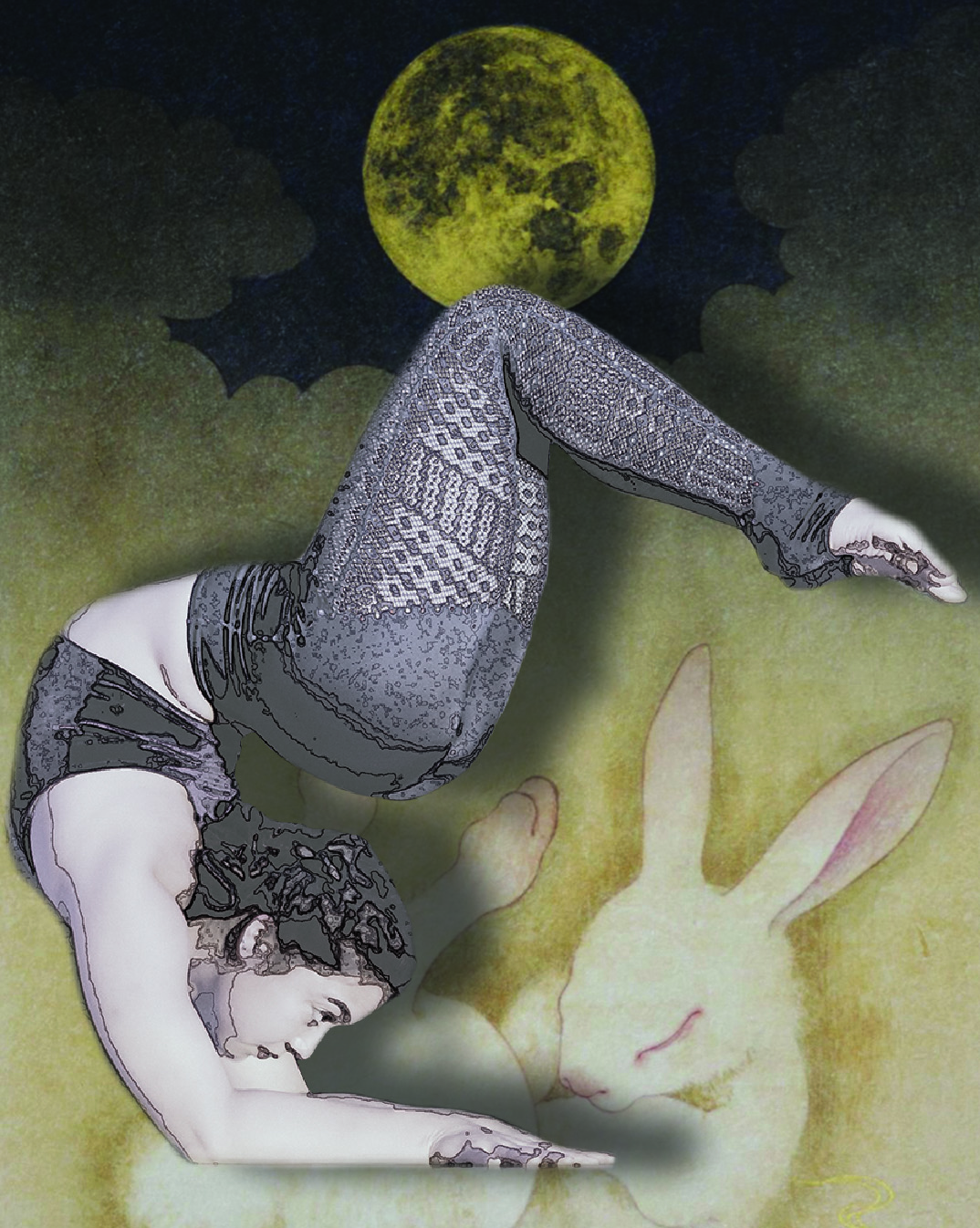 Elise Hing
Elise was born and raised in Santa Cruz, where she fell in love with circus at a young age. After discovering her natural bendiness at 12, she developed a passion for contortion. Elise trains regularly in San Francisco and has performed contortion all over the bay area. Elise loves to connect and share with the audience but when not upside down, you can find her wandering through the redwoods or taking a dip in the frigid ocean. .
Jon Penalver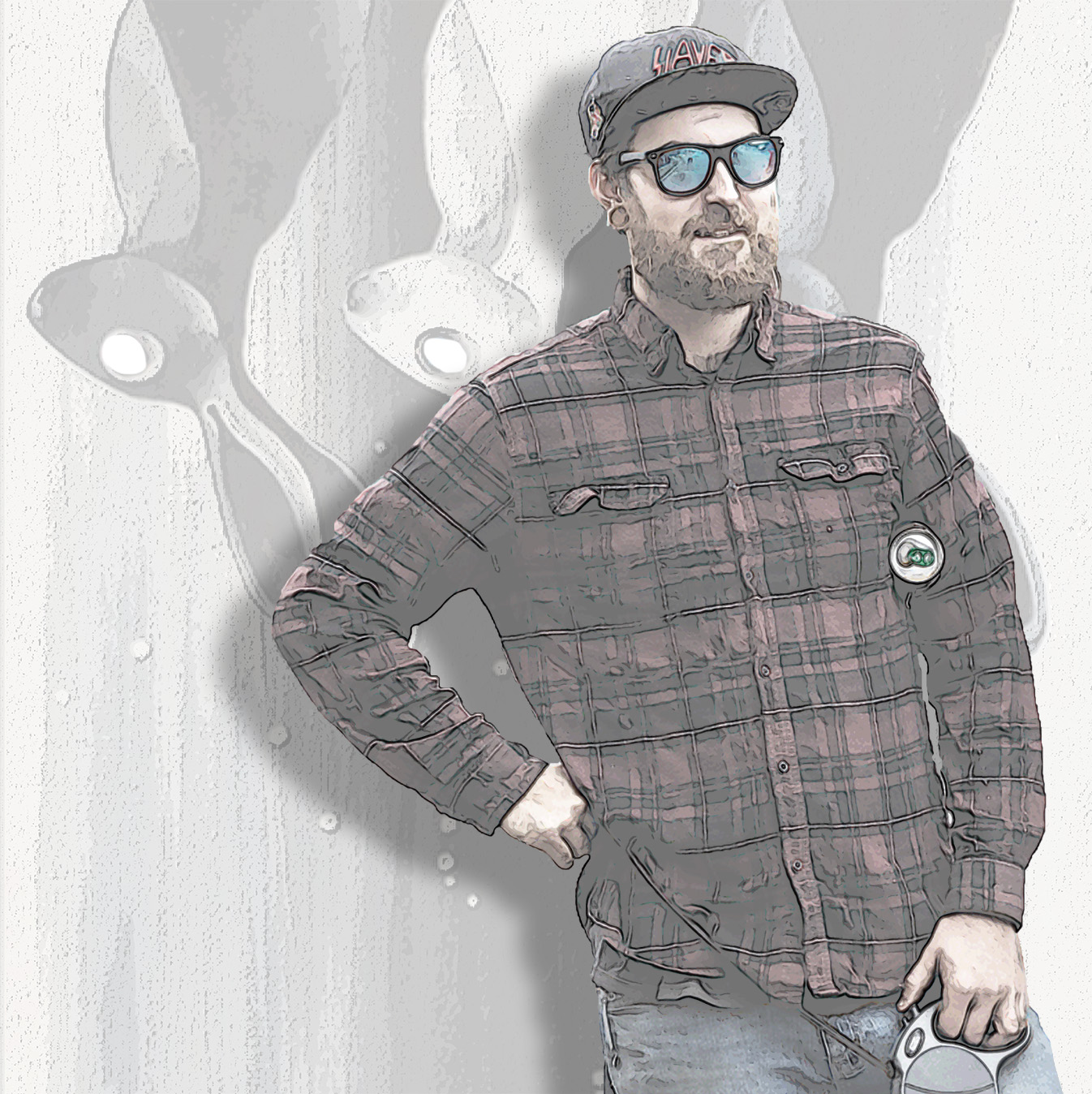 Jon Penalver – Lights and Sound Tech
Jon returns to the Flynn Creek Circus for his 2nd run. Originally from North Carolina, Jon has been traveling all his life which now fuels his sense for adventure.
Now a self-proclaimed Roustabout with several shows under his belt, he doesn't plan on stopping anytime soon. While he is not a stage performer, he enjoys working hard to keep the wheels of the circus "turning". His passions include learning new skills and pushing himself to the limit. He takes great pride in overcoming seemingly impossible obstacles.
.
Tyler Beale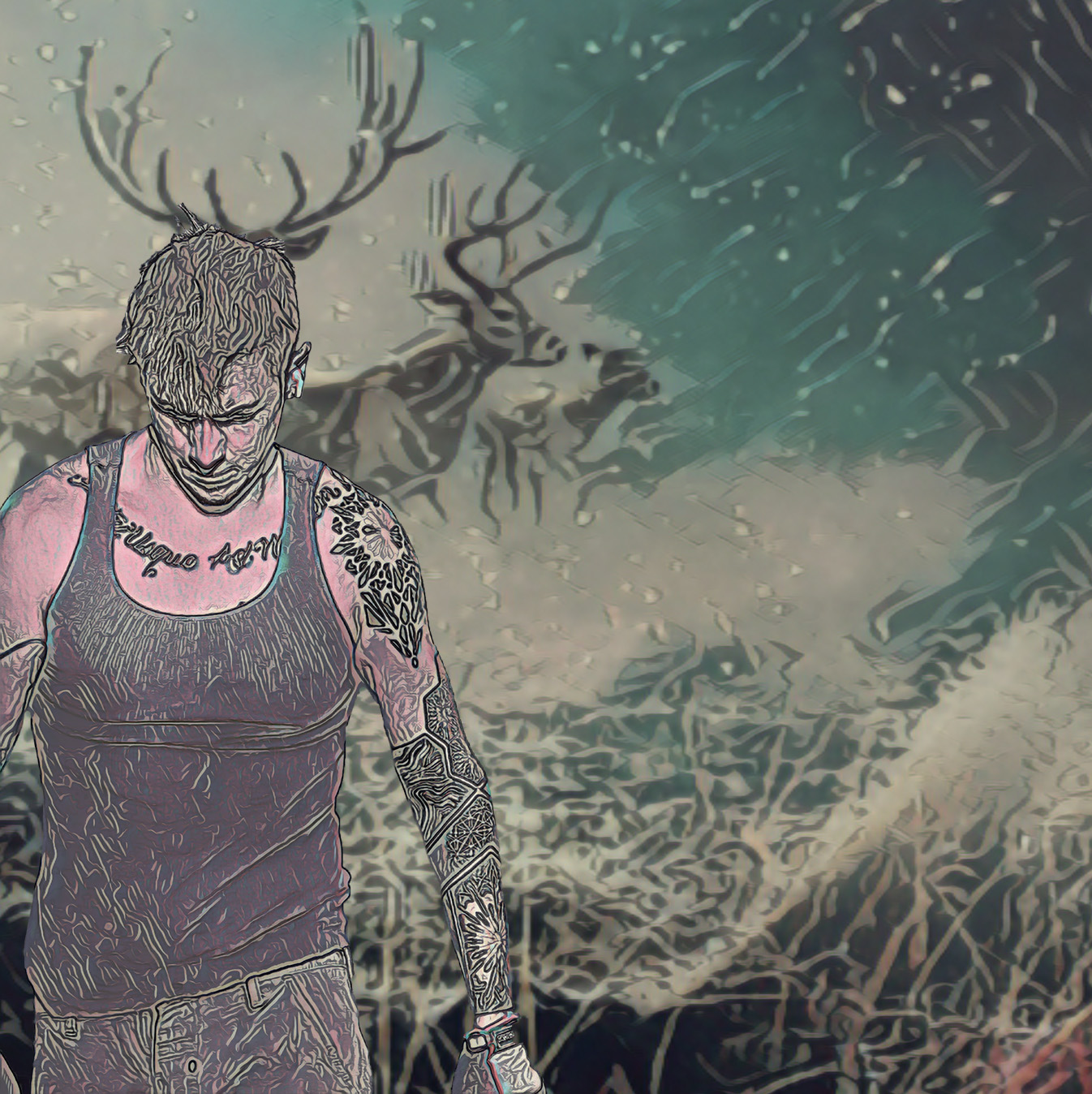 Tyler is a performer and craftsman from Mendocino, California. As a mercurial maverick he likes to lean into new trades and specialties from aerial straps to MMA fighting to woodworking. He is a seasoned knife thrower and has performed precision throwing around Northern California. When he's not on tour he is a general contractor based in the bay area and enjoys chasing new adventures. We call him Sunshine, you can too..
Alison Jozitis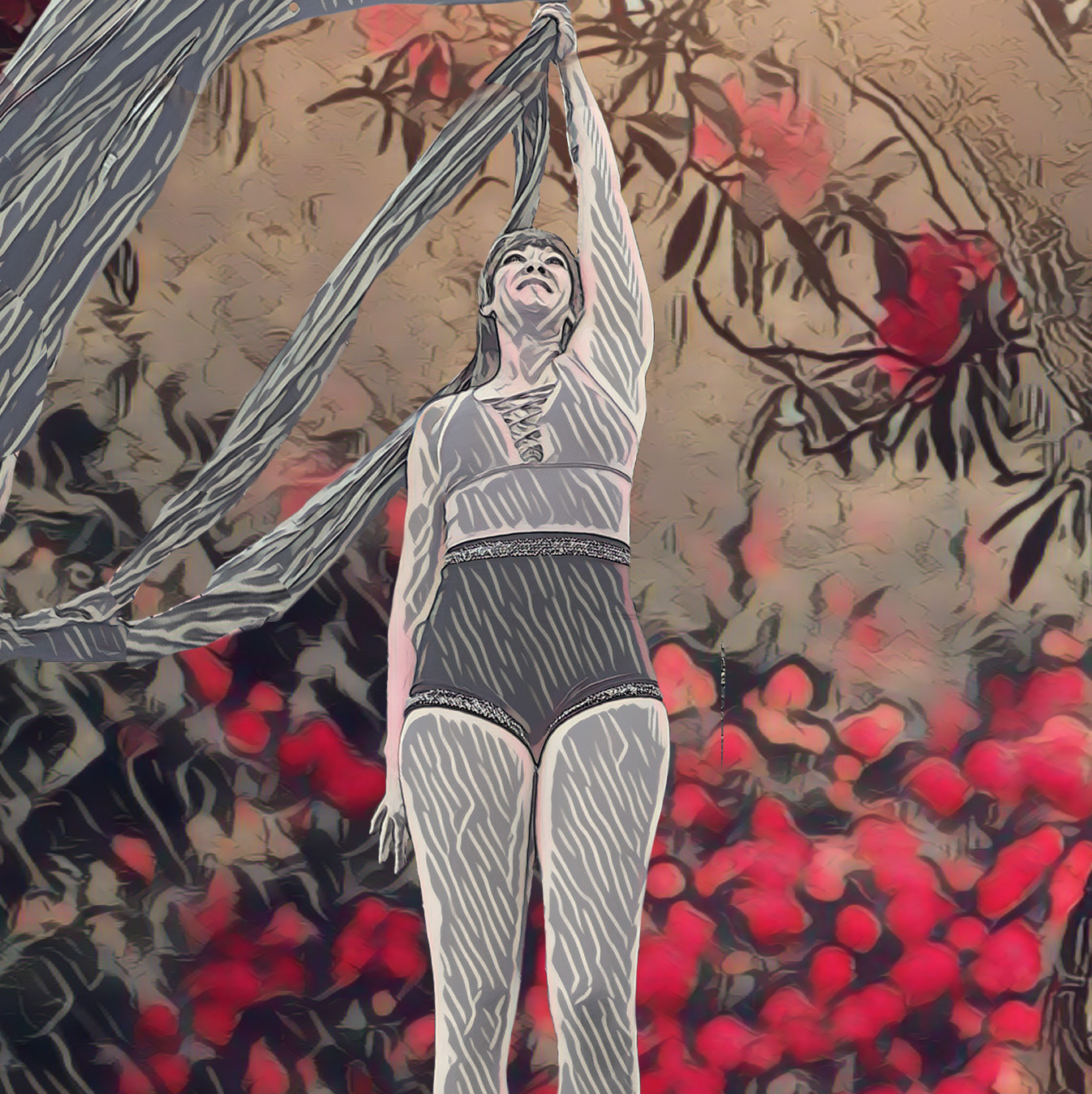 Allison is a northern California based aerialist specializing in aerial silks. Most of her skills were learned through the Mendocino Center for Circus Arts in Mendocino, California. She has been performing, training, and instructing with them since 2016. Recently, she is proud to have been able to offer aerial silks classes at her home, bringing circus arts to rural families on the south Mendocino Coast. This will be her first season with Flynn Creek Circus.
Avery Cluff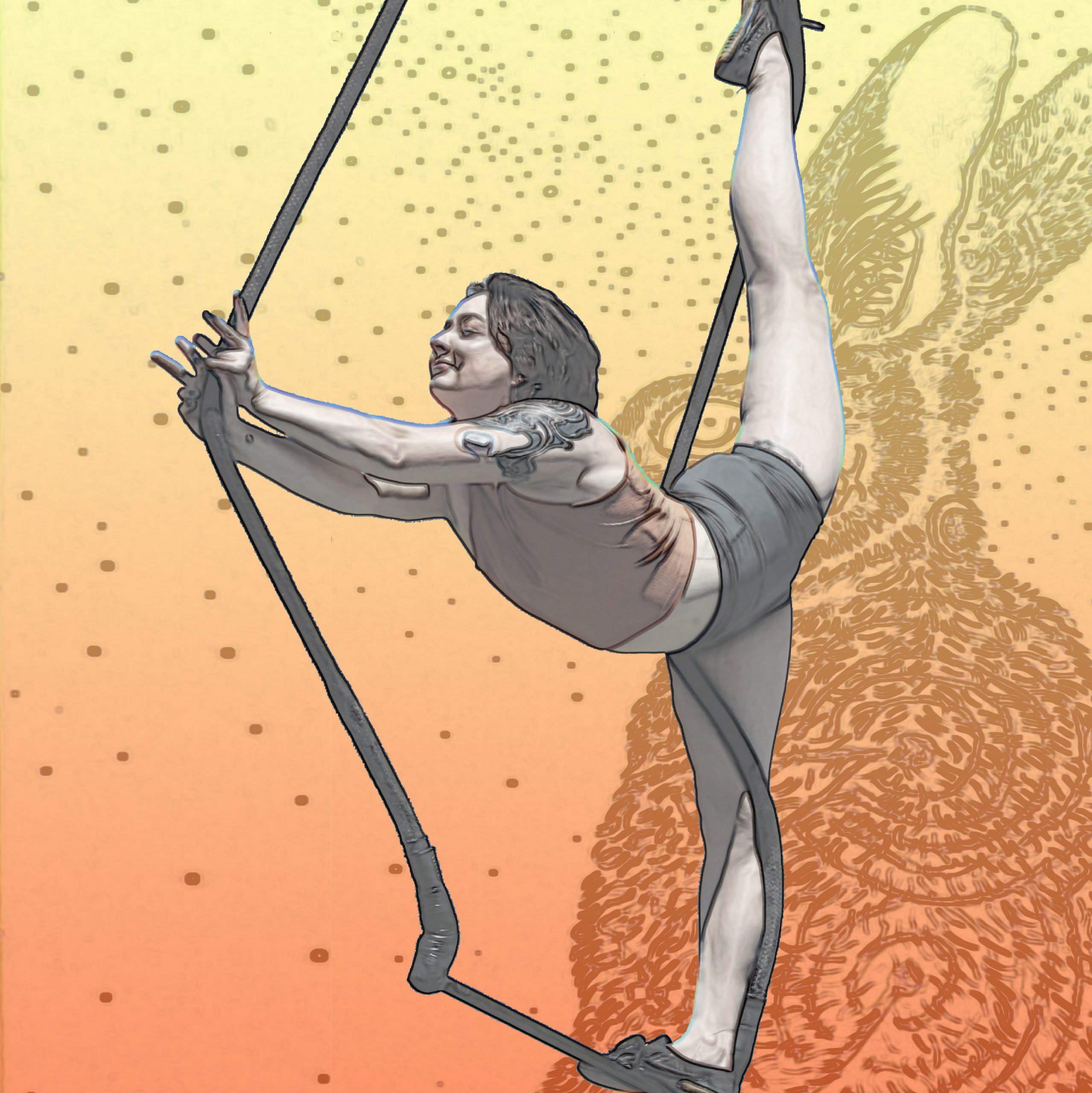 Avery Cluff– Circus Mentors Apprentice Awardee
Avery has been climbing things since before she could walk, so it's no surprise she fell in love with aerial arts early on. She grew up in Oakland, CA and after a childhood rotating through gymnastics, ballet, and circus she eventually joined the Circus Spire program at Kinetic Arts Center. There she trained a baseline of acrobatics, contortion, handbalancing, juggling, and physical theatre but never got over her love for being in the air. Through shows, cabarets, street fairs and gigs she performed a variety of conventional and invented apparatuses while specializing in solo and duo static trapeze.
Over the past few years, she shifted her pursuit of heights to an interest in climbing. After several beautiful seasons working as a guide in Maine, she climbed and camped her way across the country in her little green van before settling back in Santa Cruz. Since, she's rediscovered her love for the circus; teaching and performing with Cirque Tumble Cheer in Capitola. She's gotten back into performing through showcases, festivals, and gigs but is overjoyed to be part of a cast again, and working with Flynn Creek for the first time!
Olivia Lackey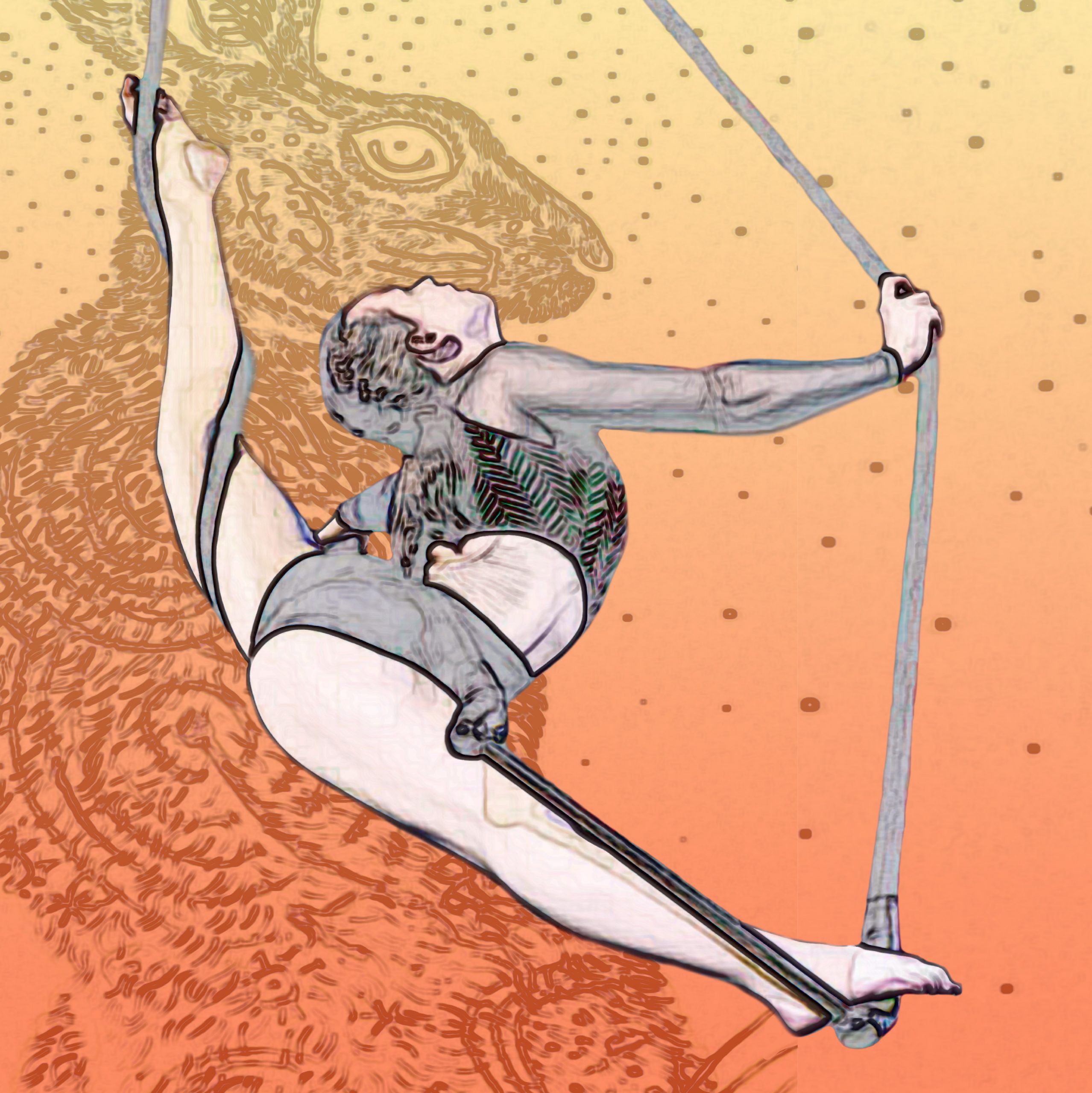 Olivia Lackey-Circus Mentors Apprentice Awardee
Olivia began Aerial Arts when she was 10 years old in Santa Cruz. It very quickly became her greatest passion and she began competing and performing early on. She specializes in trapeze, silks, and rope with a background in hand-balancing and gymnastics. This past year she completed her final competition season with her level 10 Acrobatic Gymnastics trio and will beginning circus school at National Centre for Circus Arts next year.
Ambria Zenitar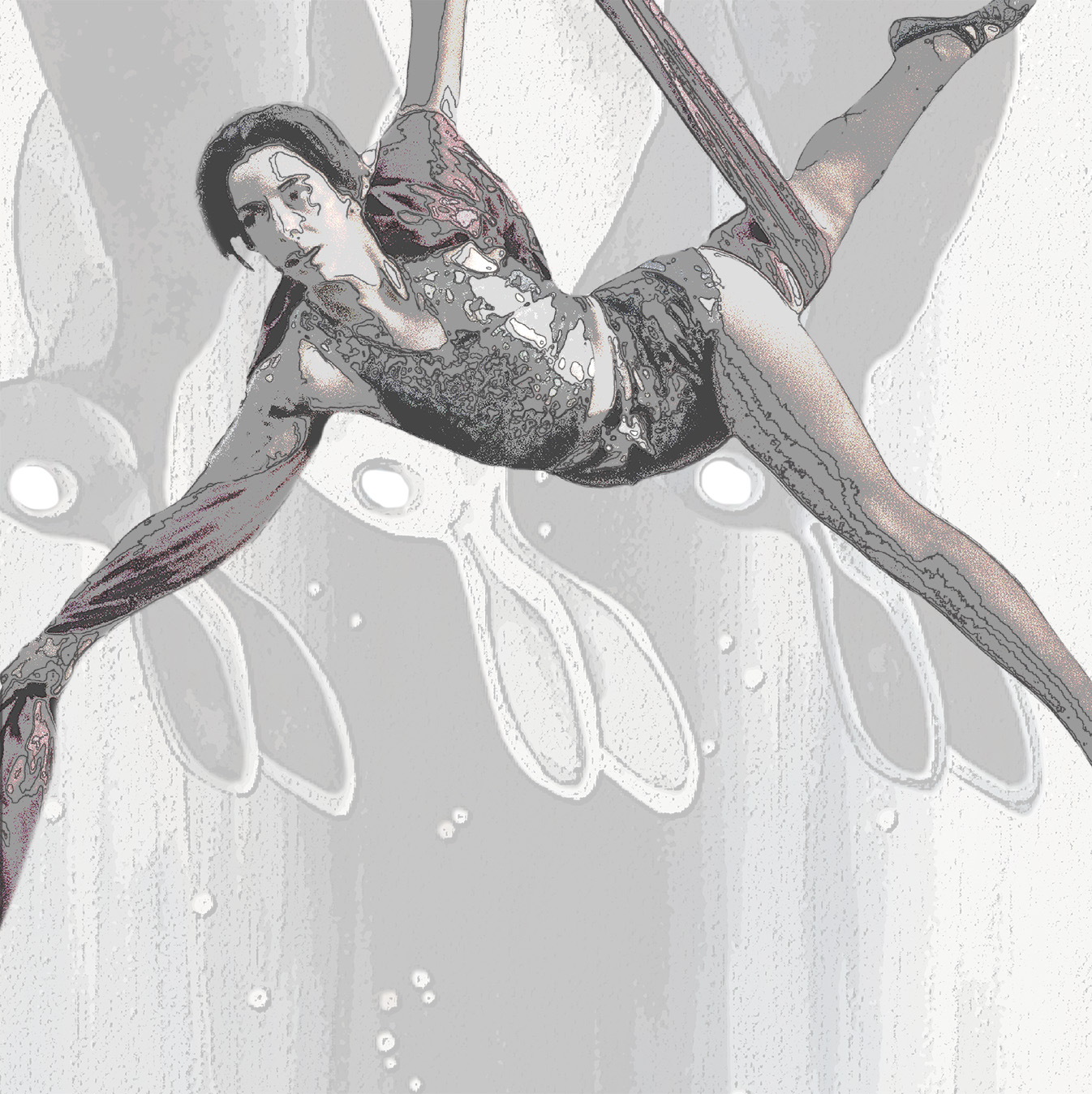 Ambria "Zam Bam" Zenitar
As a child who wanted nothing more than to spin circles and do cartwheels in their backyard, Zam Bam found their way into competitive tumbling, dance, and hula hoop performance before taking it to the skies as an aerialist for the past decade. While embracing ranch life in Mendocino county, Zam Bam also juggles teaching aerial silks with Circus MeCCA and studying child development and somatic bodywork. They are out to prove that it is never too late to have a happy childhood.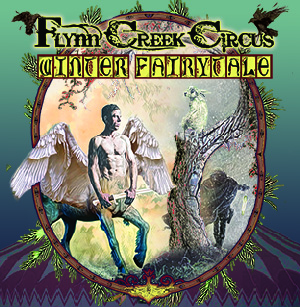 Flynn Creek Circus 'WINTER FAIRYTALE' is created, directed and choreographed by Blaze Birge and the Flynn Creek Circus 2021 cast.
Fairies, Pegasus and mythical creatures galore,  Flynn Creek Circus' 'Winter Fairytale'  delivers explosively entertaining acrobatics, aerial stunts and feats of skill.  In true Flynn Creek Circus style, 'Winter Fairytale'  is charmingly self aware, raw, edgy, sometimes profound  and yet entirely family friendly (except that adult showing).   Enjoy Internationally award winning performers in an intimate setting for a truly authentic theater experience.  
Showing December 16, 2022 to January 1, 2023 under the heated Big Top at the Capitola Mall.