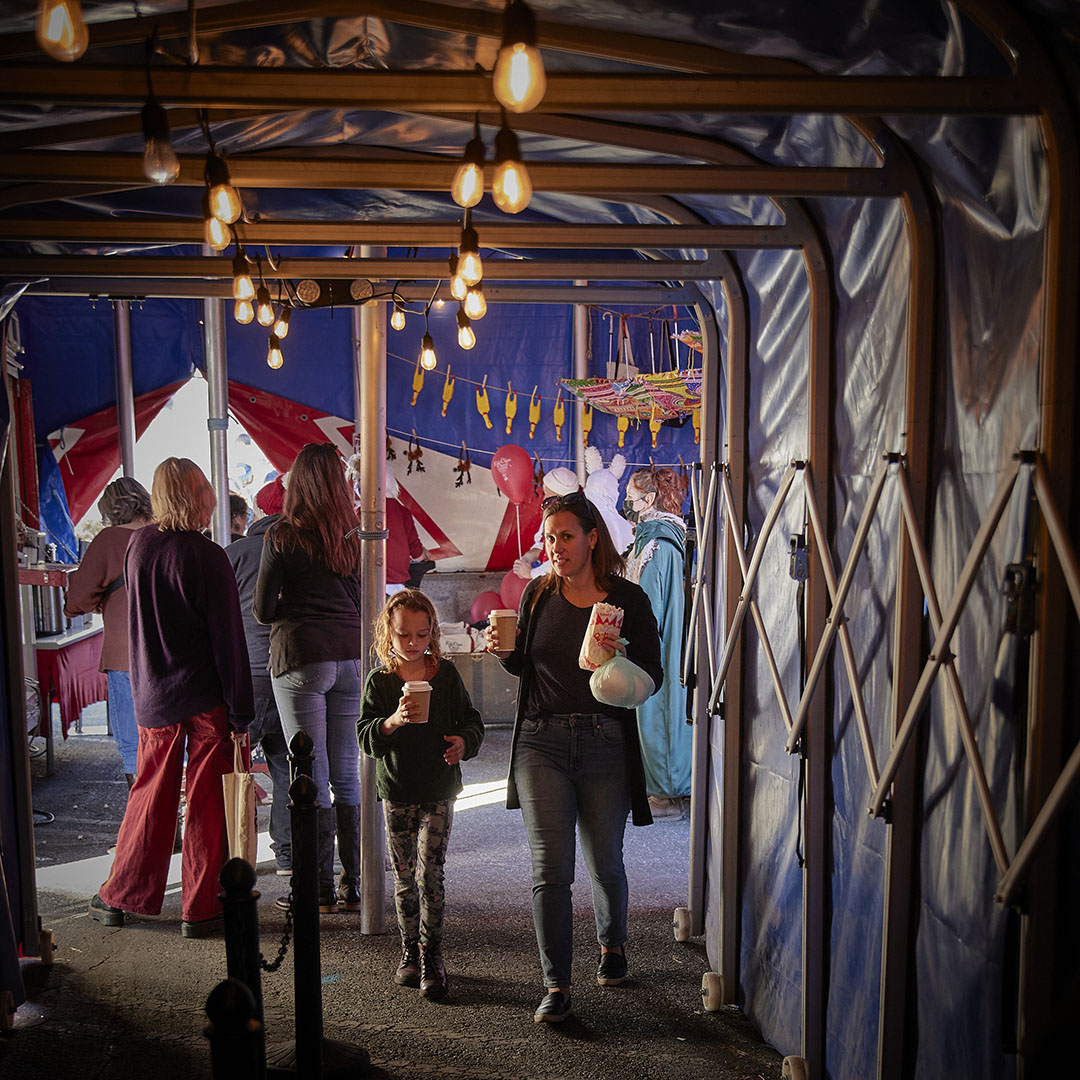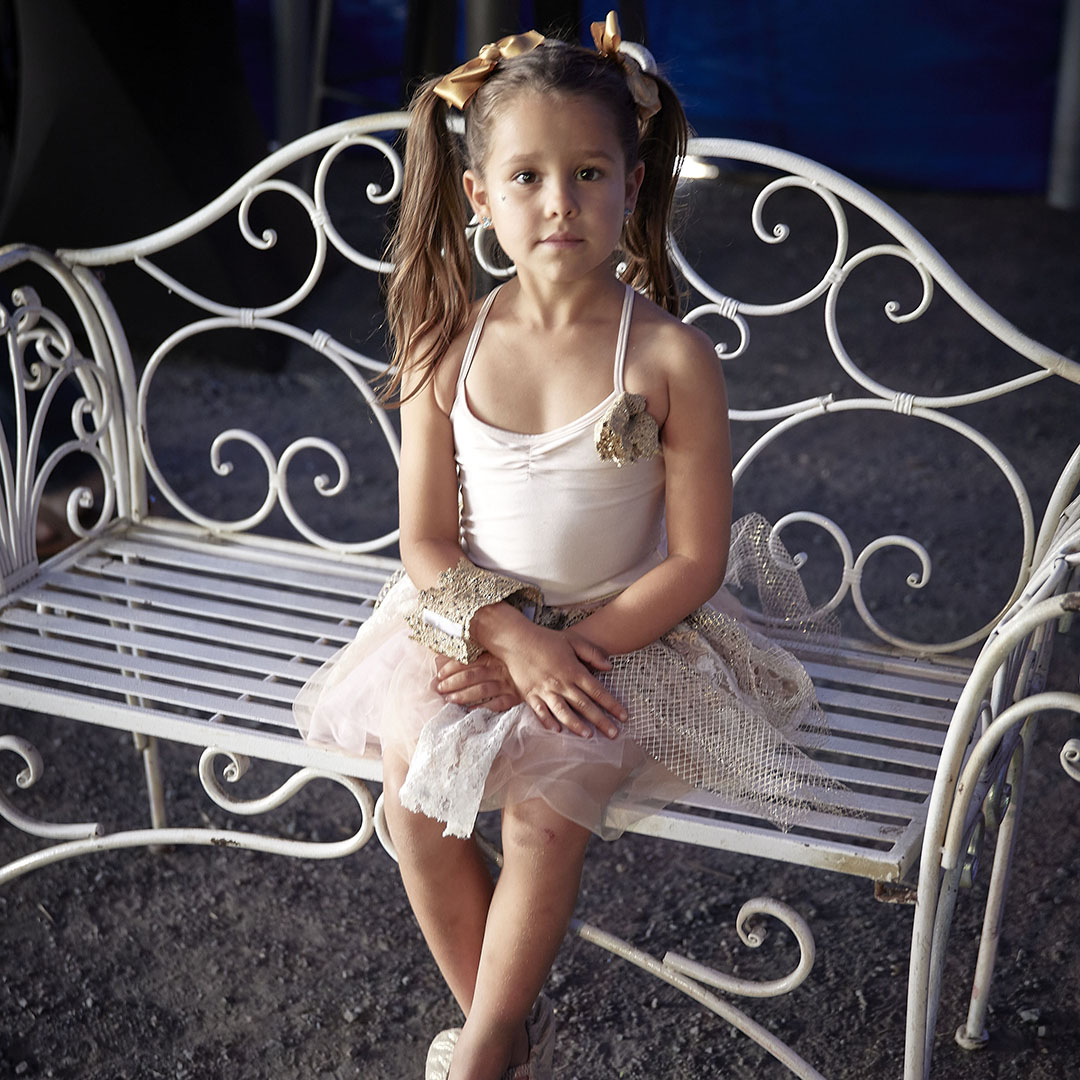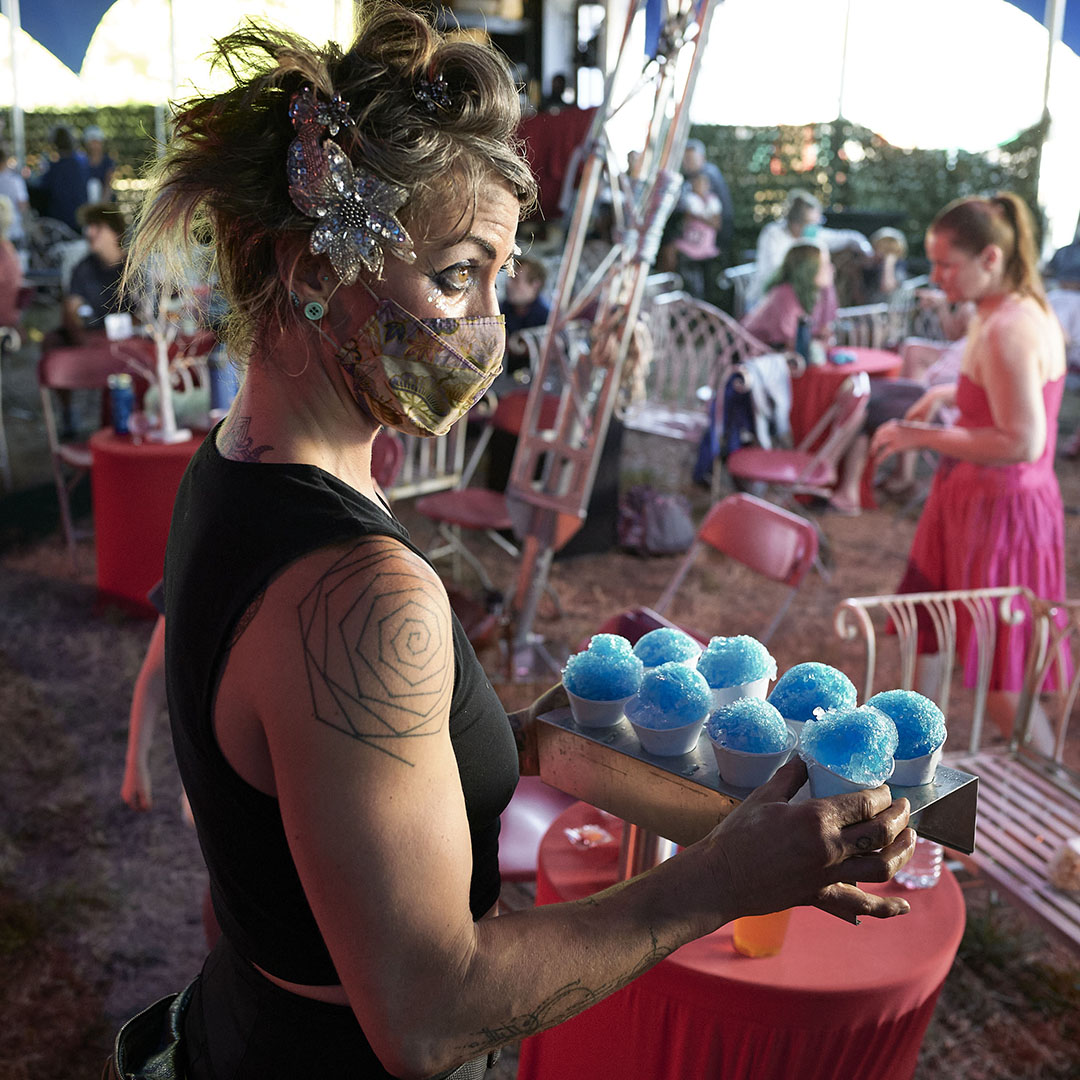 G E N E R A L  Q U E S T I O N S :
Our number one most frequent question- Can we decide to add chairs to our Canopy or VIP table later? Yes!  You can add up to 2 for those seating types in your original order.  High Tables for 2 or for 4 will each allow one added stool as well.   Call the ticket office (707) 684-2118 to add them later or even add them on the door.  In most cases, we will be able to add them to the original transaction.  We are not able to add  more than 2 chairs to VIP or Canopy  tables nor add more than one stool to the High Top section due to fire code restrictions.  
If you want to add chairs via email, send the name on the order and your seat request to info@flynncreekcircus.com.  You can also email us for show time changes within 48 hours of the event.
Do you have Animals?  No,… well technically yes since humans are animals.  Flynn Creek Circus features an all human line up of skilled performers.
Do you have clowns?  No,.. well, technically yes.  Our clowns are hilarious for children and adults, but they may not be recognizable as the traditional 'red nose' clown.  The comedy in the show has its' roots in the rich traditions of circus clowning, but is also a departure from the typical presentation.  If you love clowns, you love our 'clowns'.  If you hate clowns, you will love our 'clowns'.
How long is the show?  The show is live and audience inspired so there will be minor variation in actual show length from show to show. It is approximately 2 hours with a 15 minute intermission.  The adults only version runs a little longer.
Can I purchase tickets at the door?  Yes, our ticket office is open 1 hour before the show for door ticket purchase and during office hours on non show days, you can purchase your tickets at our ticket booth.  Our ticket booth is located at the venue.  Tickets are available through the ticket wagon both for advance sales. The ticket service fees are charged by the secure ticket platform regardless of online or at the wagon purchase. 
What is your refund policy?  Your tickets are fully refundable before 48 hours of the show time.  If you have an unexpected cancellation within 48 hours before the show, you can transfer your tickets to another showing (pending availability) or gift them to another party. If the show is cancelled, refunds will be issued automatically. Once the show, class session or camp session has begun (day of), we are no longer able to issue a refund or transfer for any reason.  Due to restrictions imposed by the secure payment software, we are unable to issue refunds on orders that are more than 30 days old.  In this case, we are able to offer a coupon for the full amount of the purchase.
Can I bring my young children?  Yes!  The atmosphere is informal and it is easy to make a quick 'screaming baby' exit without the embarrassment of disturbing other patrons. The show material is appropriate and engaging for all ages except for the select 'Adult Only' shows where children are not permitted.
Is there food and drinks available to purchase?  Yes! Cash is easier, but card service is available.  
Is the circus wheel chair accessible?  Yes! Flynn Creek Circus is ADA compliant.  If you would like to remain in your wheelchair during the show, we can remove the provided chair from your reserved space for you.  Please note:  our events are held in grassed parks.  There will be un-level terrain.  Sponsor's table tickets, High Top Tables and Bar Stools are not recommended for wheel chair access.  
What is the seating weight capacity?  We celebrate people of all shapes and sizes.  Our chairs are rated to 800 pounds, bar stools are rated to 340 pounds and garden benches are rated to 400 pounds. If you are unsure of your seating type and need more information, please contact us at info@flynncreekcircus.com
Is there bleacher seating?  No. Our seating is a combination of garden benches and folding chairs. All of our seating has back rests except the bar stools. The stage is lifted for easy viewing anywhere in the bigtop.
Is there a child, student or senior price?  No.  The price for all tables is the same regardless of age.  Due to the lowered capacity we are no longer able to offer service discounts.  We are truly sorry for any hardship.
Is the seating reserved?   You will be able to select your table type in the venue in our online ticket system.  Our host will lead you to your table type on arrival and deliver any pre-ordered beverages or snacks.
When can we enter the bigtop?  We open the tent to the public 30 minutes before the show. Our hosts will show you to your reserved seat.
Do you have group discounts?  Yes! Please contact our ticket office directly for assistance with groups of 5 tables or more or to book our Sponsor's Pavilion for your party.  
Donations and charities?  If you represent a charity and are seeking ticket donations, please contact us within 5 days of the showtime.
Can I speak to a human for customer service?  Sometimes the circus staff is en route  with heavy equipment, in a field hammering in tent stakes or dangling in the top of the tent installing the rigging.  We cannot always answer our phones, but we will certainly call you back as soon as we can.  We recommend emailing for more time urgent matters as we work crazy hours!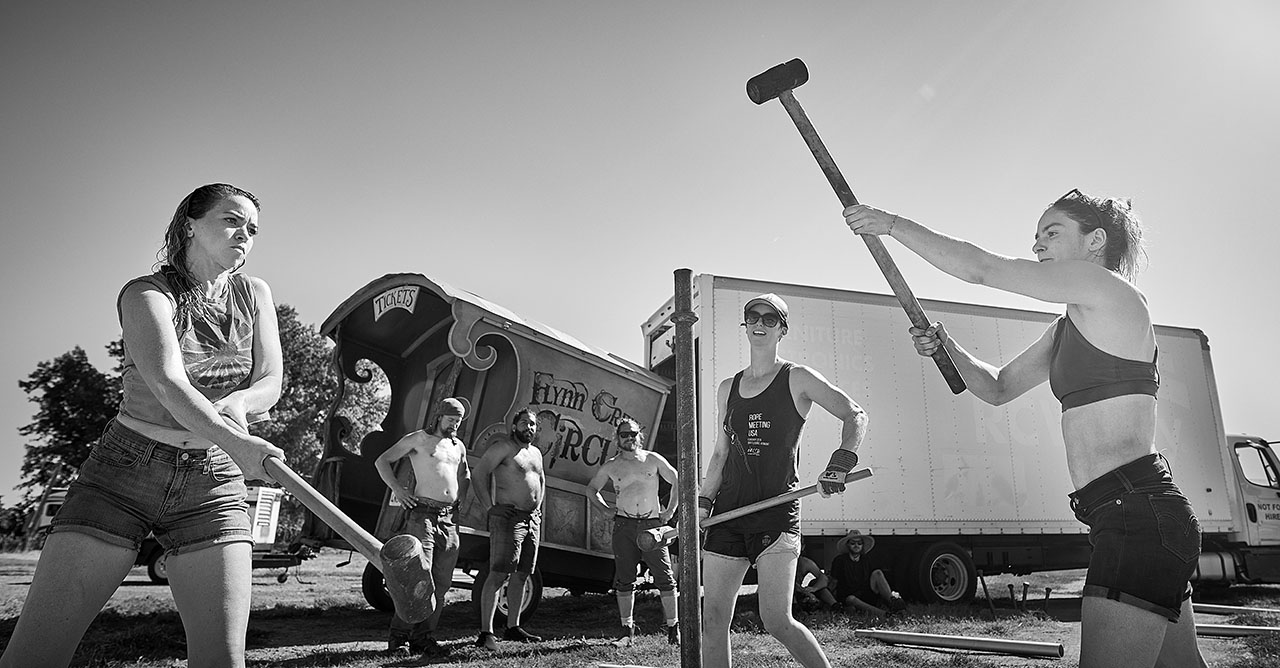 P A T H O G E N   S P E C I F I C  Q U E S T I O N S :
Flynn Creek Circus is  in compliance with all CDC, County and State guidelines.  Because these guidelines are constantly changing and differ from location to location, newly adopted practices may not be listed here. If you have a specific question, please contact us at info@flynncreekcircus.com for the fastest response.
F O O D   A N D  B E V E R A G E  S E R V I C E :
*Food prepared onsite in permitted, sanitized facility.  Food and beverage offering varies by location but usually includes beer, wine, popcorn, cotton candy, water, savory waffles and various drinks. 
Cash and credit cards are accepted.  Sometimes the connectivity is slow and cash is faster.
Photo Credits- Phillip Pavlinger