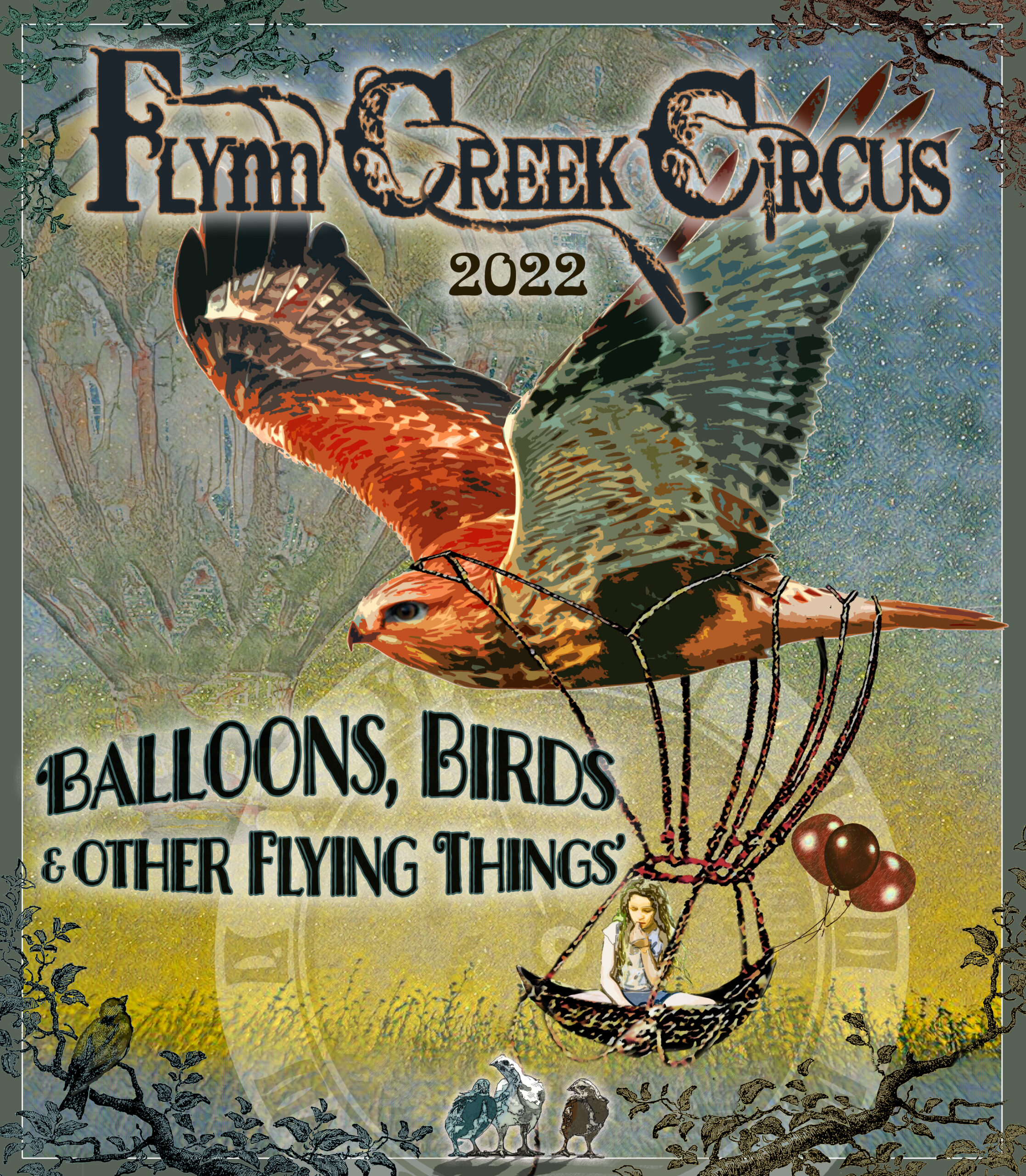 Flynn Creek Circus 20th Anniversary show runs from June to October
 

'Balloons, Birds and other Flying things" 

 

 
'…the distinction between past, present and future is only a stubbornly persistent illusion.'
– Einstein.
Featuring original, live music from Eric McFadden and Kate Vargas, the 2022 season show is a series of real memories submitted by our audience and interpreted in wild acrobatics, comedy and awe inspiring stunts.  These vignettes string together a larger story about the illusive nature of time.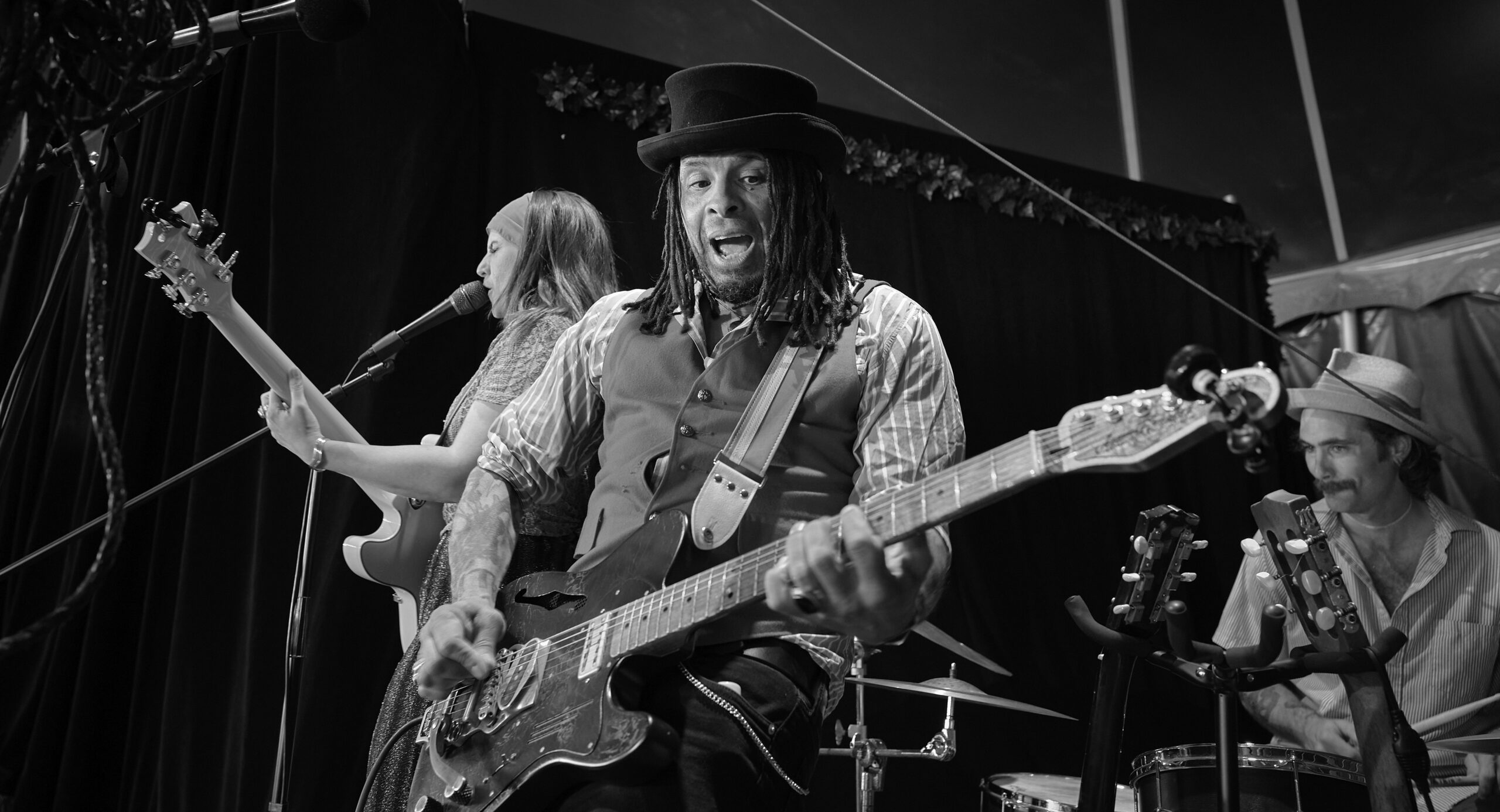 Flynn Creek Circus was founded in 2002 as a rurally-based, circus-theater company.  Since then Flynn Creek Circus continues to offer entertainment to all ages and opportunity to artists. Touring in their new big top, the show presents International, award-winning talent to the smaller villages and towns of the Pacific Northwest and beyond.  Flynn Creek Circus has influenced the advent of several new arts organizations in the Mendocino County area including: Mendocino Center for Circus Arts, Stars and the Mendocino Dance Project.
…is to radically inspire by demonstrating
disciplined artistic and athletic risk.
Check out our 2022 Season Sponsors and recommended business affiliates..