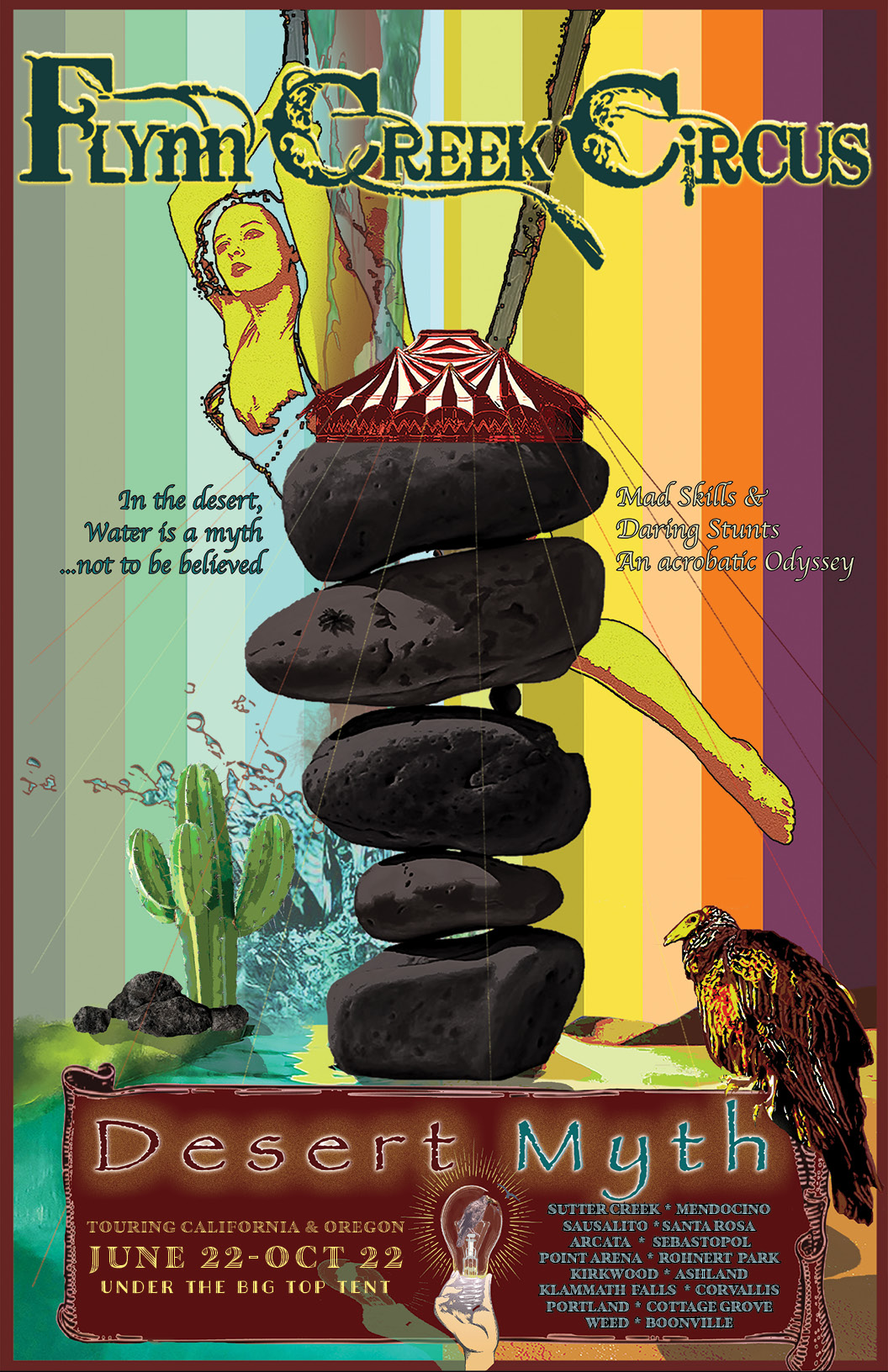 The 2023 Season Show is going to knock your socks off!
Announcing an all new show touring the Pacific Northwest this June to October under the classic champagne and regal red big top tent.
The 2023 Season show, 'Desert Myth' is an acrobatic odyssey. Meet the Wanderer, the tourist and the Cacti in an original story where thirst becomes a quest and water is a myth not to be believed.
World renown acrobats from Ukraine, Canada and the good old USA will thrill audiences with this truly original and awe-inspiring visual roller coaster ride. Kids will remember this show well into adulthood. Adults will quit their day jobs and follow their dreams…again.  Don't miss it!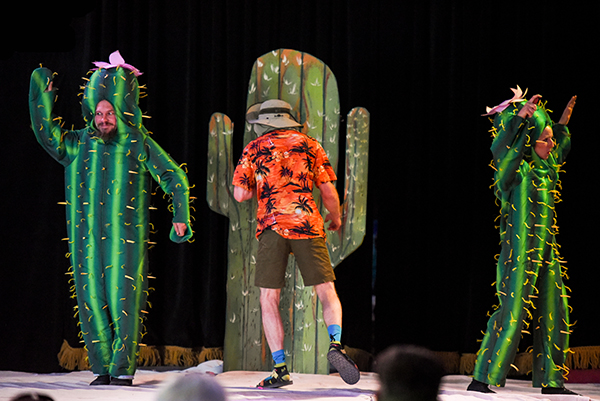 Flynn Creek Circus was founded in 2002 as a rurally-based, circus-theater company.  Since then Flynn Creek Circus continues to offer entertainment to all ages and opportunity to professional artists. Touring in their new big top, the show presents International, award-winning talent to the smaller communities of the Pacific Northwest and beyond.  Flynn Creek Circus has influenced the advent of several new arts organizations and is a respected leader in the industry.
…is to radically inspire by demonstrating
disciplined artistic and athletic risk.
Thank you to our 2023 Season Supporters and Sponsors