LEARN ABOUT OUR FABULOUS CAST LISTED BELOW IN NO PARTICULAR ORDER.
Spencer Androli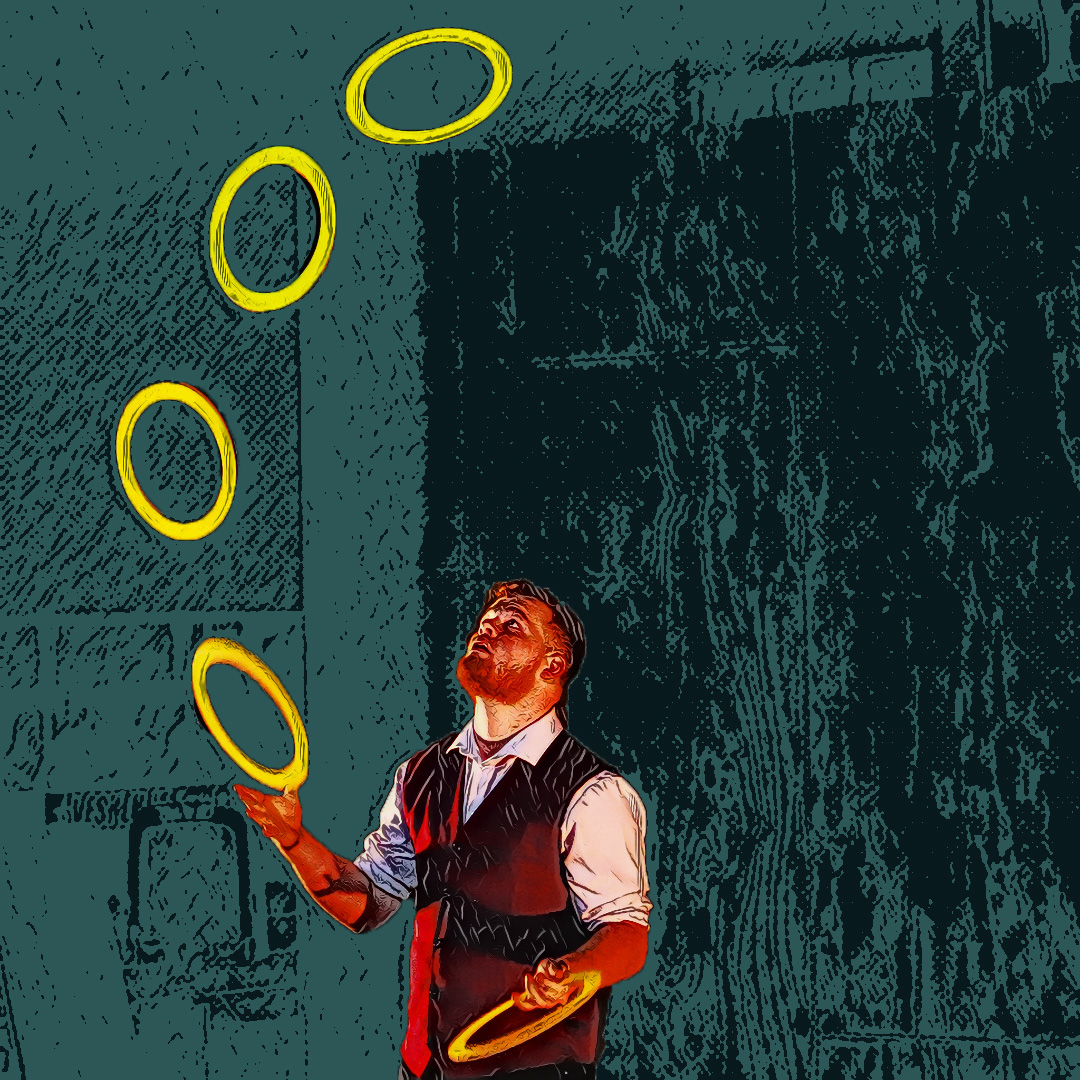 JUGGLING
Spencer Androli has been juggling for 13 years and is a 8x Juggling World-Record Holder, 3-time World Champion Juggler, and recently placed 3rd in Top 40 Jugglers of the Year Chart in 2022. He is from Tyler TX and beyond excited to be touring with Flynn Creek Circus with his long awaited juggling act.
Maxim Voronin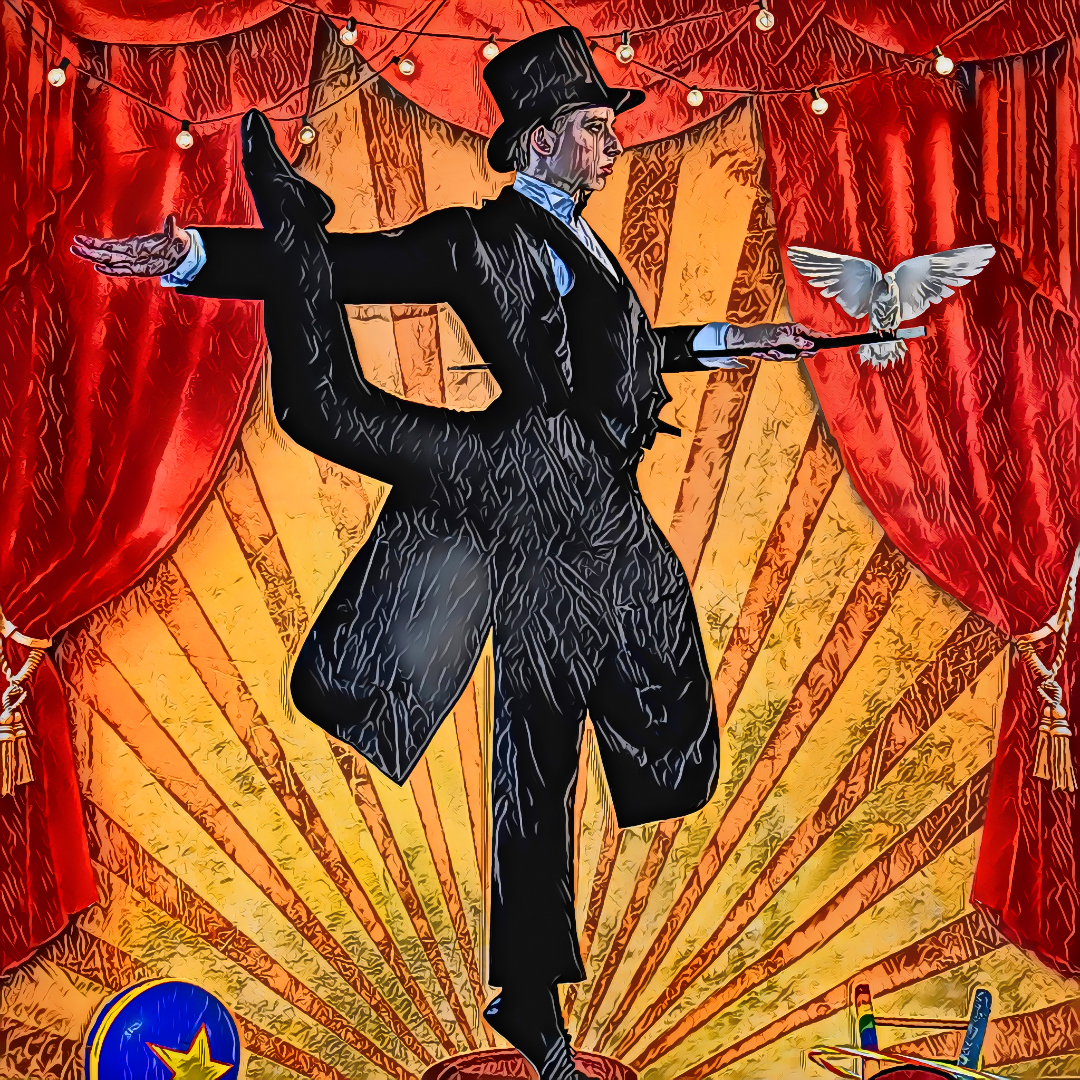 MAGIC AND CONTORTION
Maxim Voronin is 20 years old and finished "The Academy of Circus and Variety Arts Kiev" as an Artist and Director.
His father is a world renown magician and mother was a contortionist. Maxim has brought their talents together for his own mixed genre. He has created a new wave of magic that brings new spirit to the magic and circus world. His creative repertoire is strongly influenced by a love of story, character and theater.
From the age of 3 months, Maxim has travelled all over the world, learning from his parents and the people he met along the way. These experiences have informed his development as an artist and director.
Maxim has performed on big stages like "The Magic Castle, Teatro ZinZanni, Young Stage Circus Festival, NMU Magic Festival, and had the great opportunity to open his own show in Ukraine "History of Magic". He hopes that the ideas and lessons his work brings can inspire and teach people.
Daring Jones Duo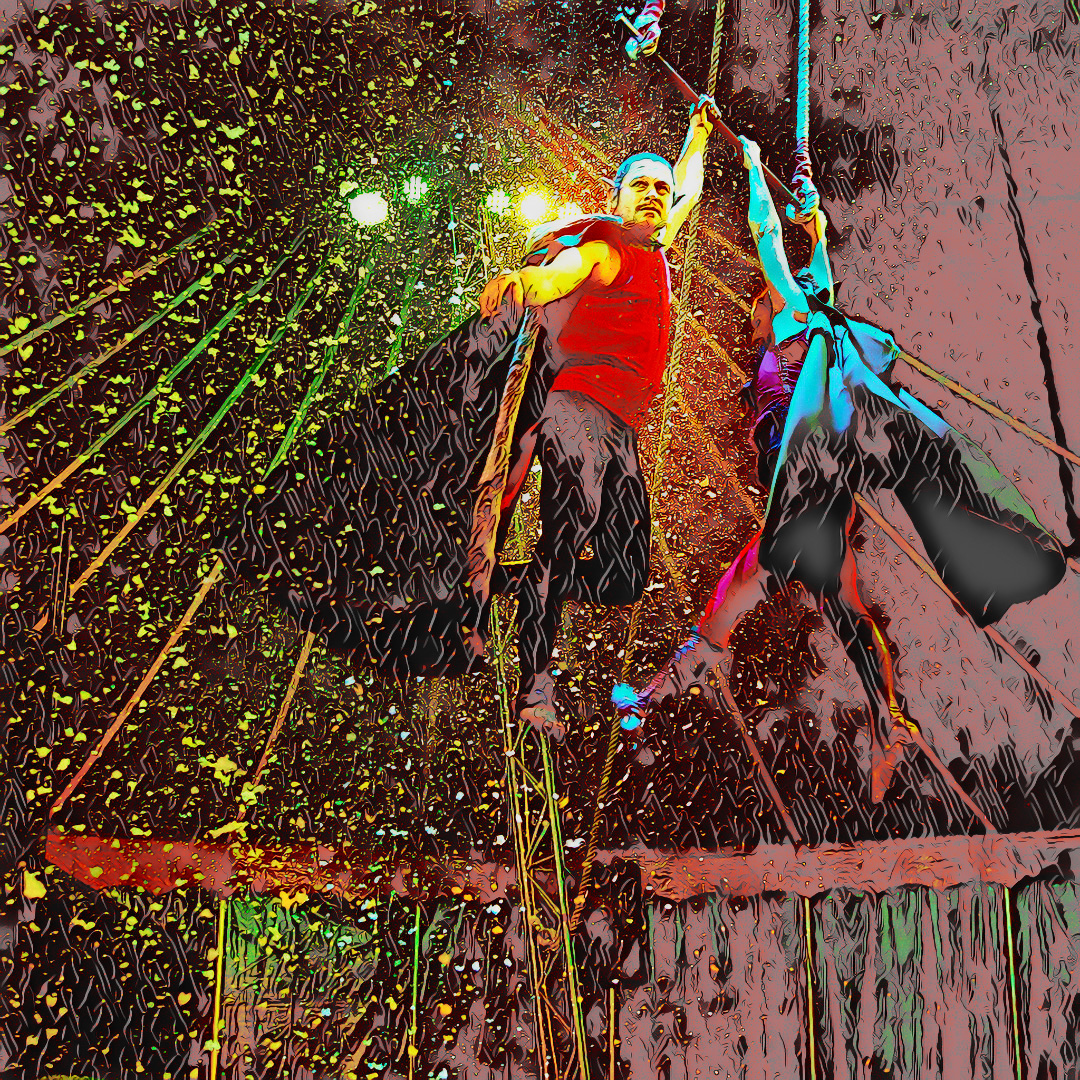 KNIFE THROWING & DUO TRAPEZE
Daring Jones Duo is the team that runs the show.  They try their best.  Here's a few of their awards. 
Tigerpalast 30th Jubilee,

 

Germany, 2018-2019
Izhevsk Winners Show, Russia, 2018
1st

 

Place,

 

VivaFest Pro serries, Las Vegas, 2017
Silver,

 

Wuhan Festival, China 2016
Bronze Idol,

 

Idol festival, Russia 2016
Bronze,

 

15th

 

Wuqiao International Circus Festival, China 2015
Silver,

 

7th International Circus Festival Izhevsk, Russia 2014
Zapashny Bros Special Award,

 

38th Monte Carlo International Circus Festival 2014
Bronze, Moscow International Circus Festival, Nikulin, Russia 2013
Bronze, Festival Del Circo, Latina, Italy, 2012
America's Got Talent, 

 

National TV syndicate, top 48, 2012
Critic's Choice Award,

 

Festival Del Circo, Figueres, Spain, 2012
Asya Popsulys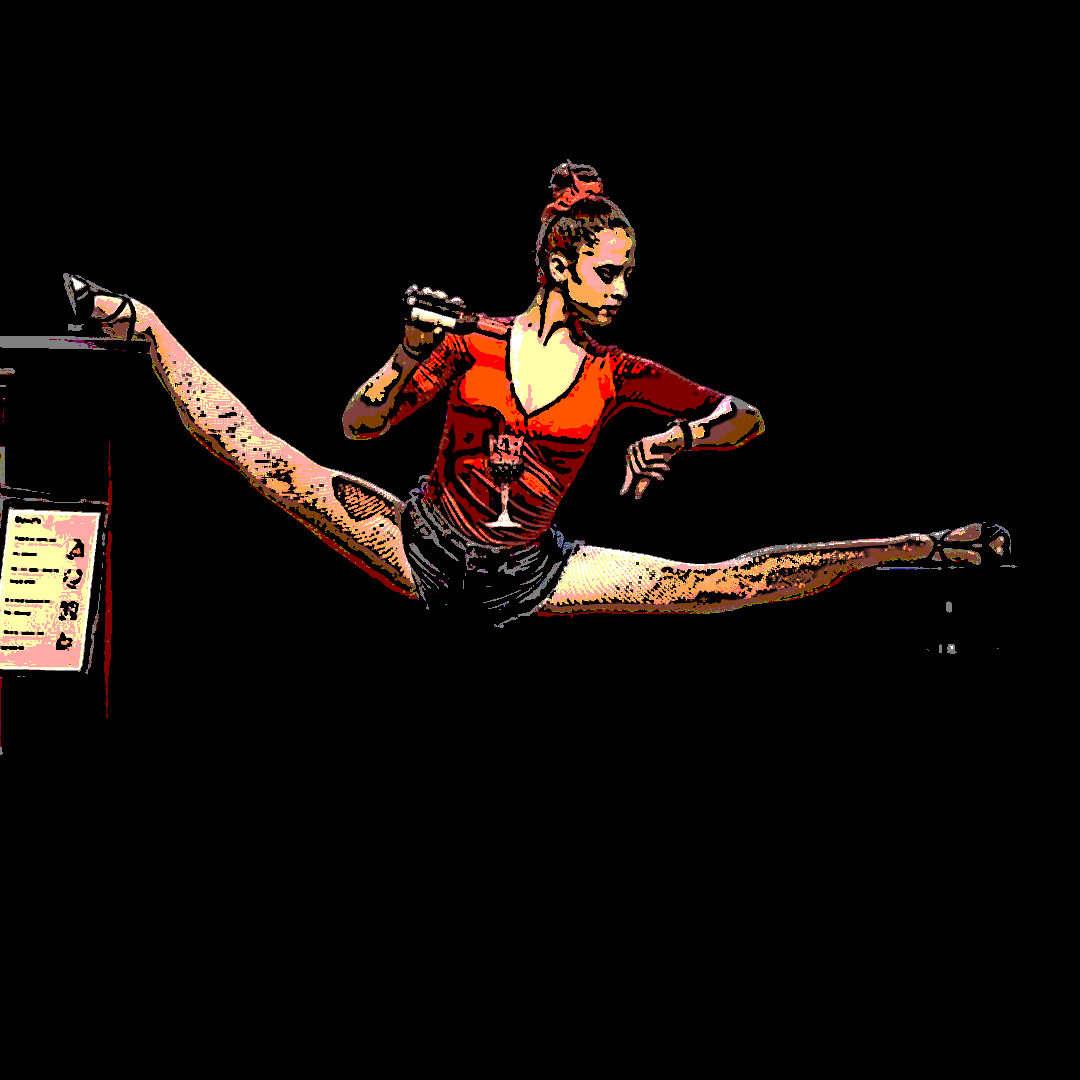 HANDBALANCING AND MAGIC
Anastasiia Popsulys was born and raised in Ukraine. Since childhood, she was a professional rhythmic gymnast and was a very active. As she got older, she discovered
her love of performing which led her to a professional career. Asya graduated from the "Academy of Circus and Variety Arts" in Kiev, Ukraine as an artist. Due to the outbreak of war in her country, she was forced to leave her home. She has performed in many different countries, such as Europe, Israel, and now she is happy to be performing here in America. Asya really loves her job since she is able to bring pleasant emotions to people. She hopes it does the same to you!
Jacy Jones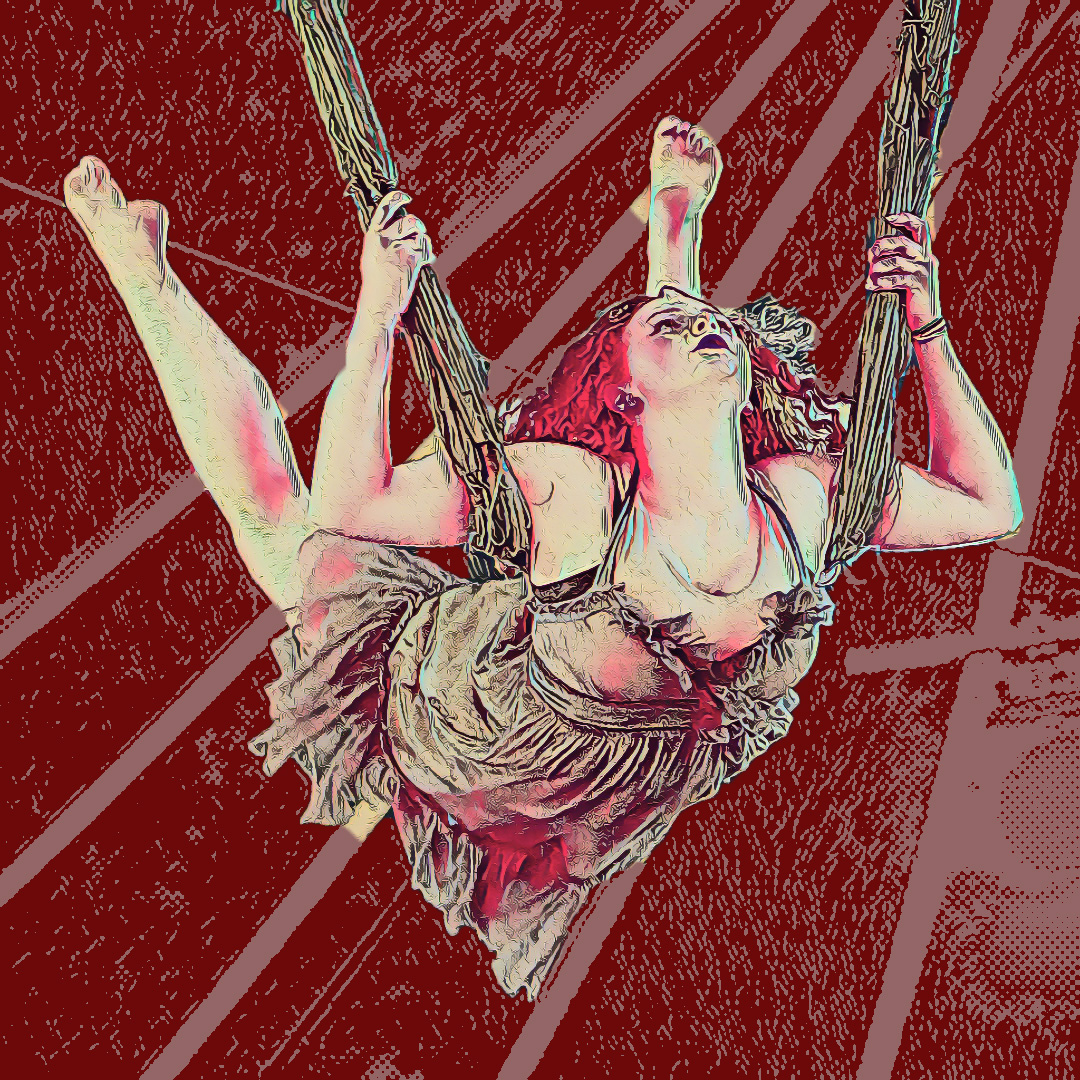 MARKETING APPRENTICE & CLOUDSWING
Jacy was born into a circus and has toured with her parents all her 15 years on earth.  Having lived in more than 10 countries, she speaks a little German, a little French and has an ease with new cultures that belies her age. Despite all her travels, there is no place she would rather be that her home state of California. Jacy enjoys hanging out with friends, biology, nature and art. She is always learning new skills on tour with her family show, Flynn Creek Circus.  When she is not on tour, she attends High School and plays on the Varsity basketball team.
Eka Malboeuf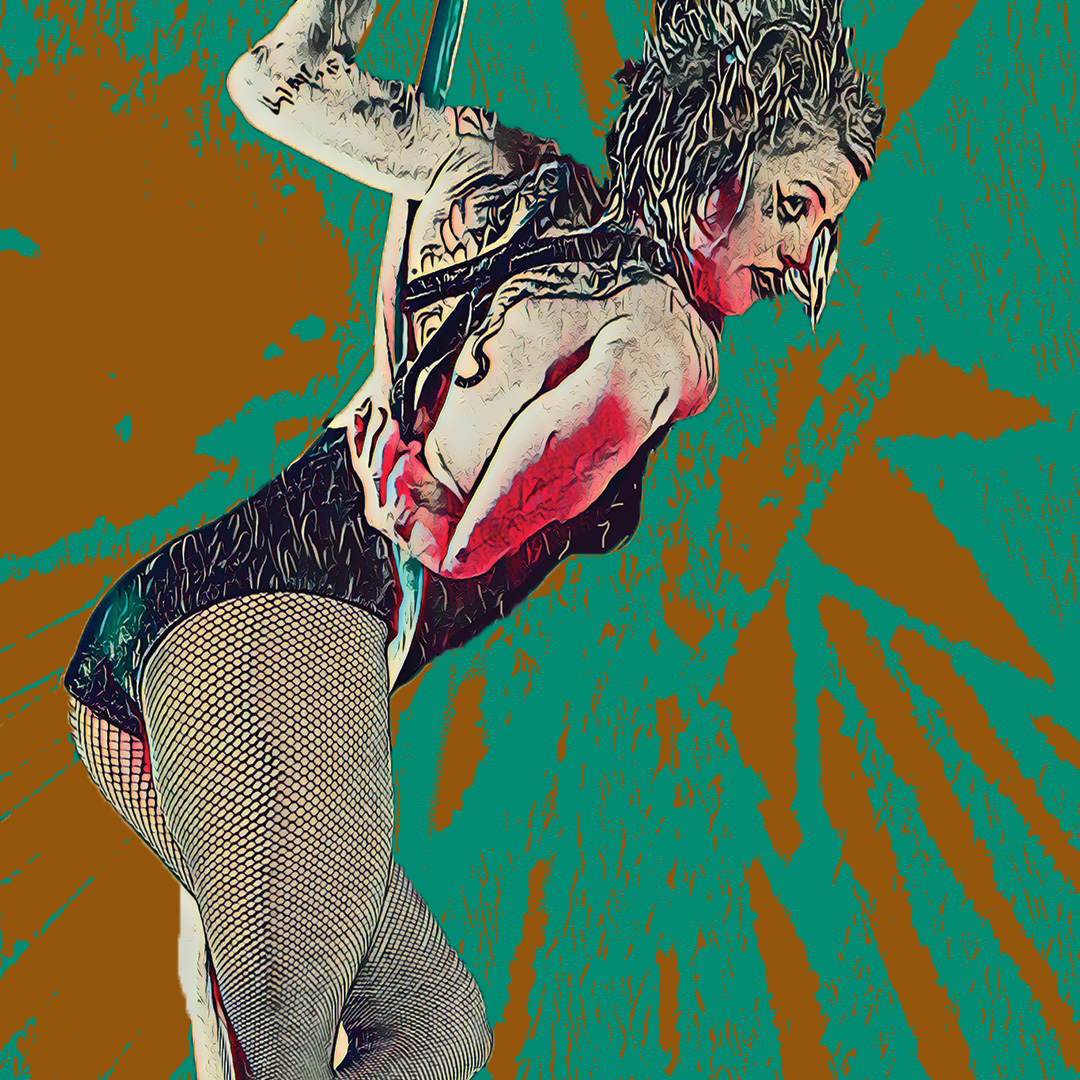 AERIAL ROPE
eka's life as a performer began in her backyard at the age of 4, where she put on her nightly solo show, The Opossum Show, for a mostly imaginary audience.  This was, however, her only foray into the world of show business until she happened upon a small, local circus school at 19.  At the time, she couldn't go upside down or do even a single push up, much less climb a rope.  She had absolutely no background or aptitude whatsoever, but she just *really* wanted it and kept at it day after day, year after year.  Although fraught with challenge and peril, circus has allowed her to be an adult version of her four year old self, living out her childhood dream and performing different versions of The Opossum Show to audiences near and far.  Eka is delighted to join Flynn Creek Circus for a third season.
In addition to being a circus artist, eka also holds a BFA in fashion design from Academy of Art University. She makes one-of-a-kind costumes and designs for the occasion of life.
She is a lover of movement, embodied expression, and the absolute strange and beautiful magic of being human.  When she is not performing, eka is a strength and NAMS certified nutrition coach at The Green Door Life. She can also be found wandering through the woods with her wolf dog, Lilu and mustang, Indi. Follow along with her adventures on instagram @ekaboo.button
Maya DeLoche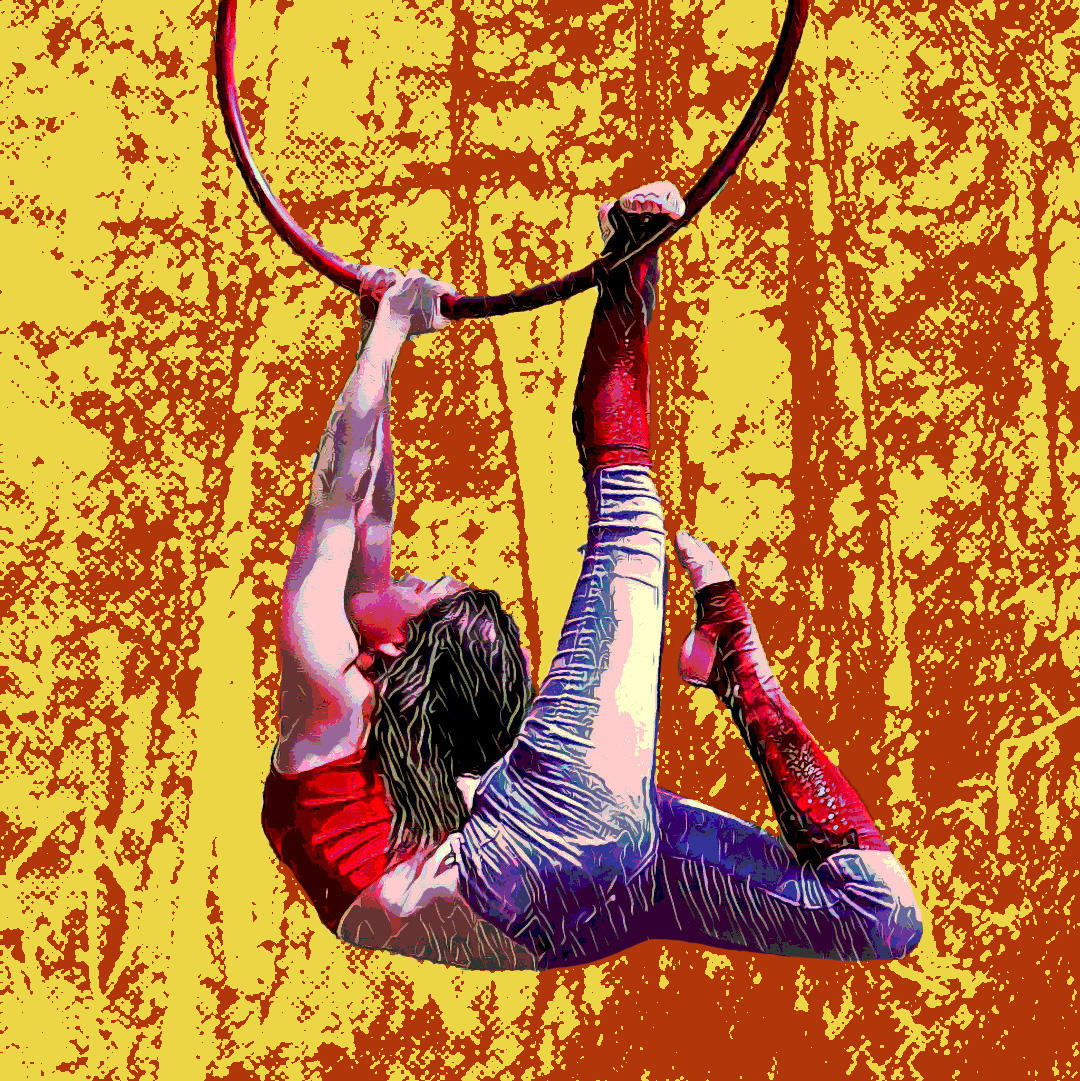 AERIALIST
Maya's passion is Circus and she specializes in Aerial Silks, Circeau (aerial hoop), and contortion with a background in Theatre Arts. 
At an early age Maya discovered Circus and began training and eventually performing with Circus MeCCA in Mendocino CA, where she fell in love with all things Circus. She was able to expand her skills attending classes at Ecole National de Cirque in Montreal, and competing in Las Vegas VIVA Fest, where she took 3rd place in 2018 Emerging Artist Program. 
Maya enjoys building character and choreography such as she has done in previous tours with Flynn Creek Circus
This Summer marks Maya's 4th tour traveling with the show.  
When she is not training or performing, she enjoys photography, learning about Auto Mechanics, and Off Road Adventures.  
Maya also teaches/coaches Aerial classes and is a Circus Mentor encouraging other young people to follow their dreams.
Justin Therrien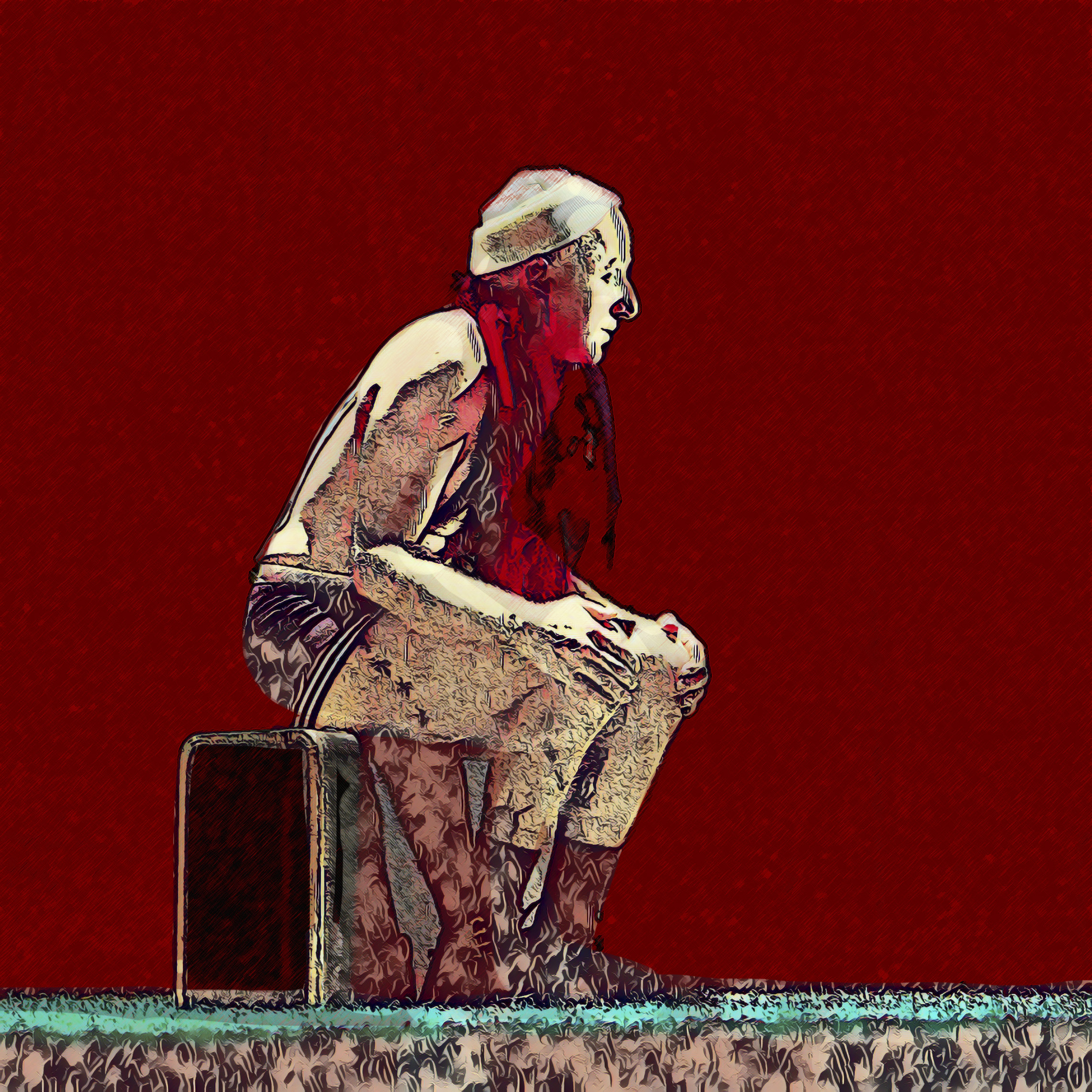 SWORD SWALLOWING & ILLUSION
Justin Therrien arrived here with the Flynn Creek Circus by way of a long and squiggly path. He knew that he wanted to be in a circus one day and hasn't really stopped holding on to that compass to direct him. He began with a juggling act but that wasn't going to be the act that put him on the map. To set himself apart and stand out he took up the art of sword swallowing and other dangerous stunt tricks such as walking on broken glass, eating glass light bulbs, and pounding nails into his nose. Those skills took him to many amazing places but as you do in the circus you must keep moving. He started falling in love with the art of clowning, the refined skills of the mime, and the subtle beauty of magicians. He is particularly drawn to taking these skills that he has adopted and applying them to tell the story of his heart. The thing that brings him the most joy is sharing with the audience the magic of the circus.
Ross Travis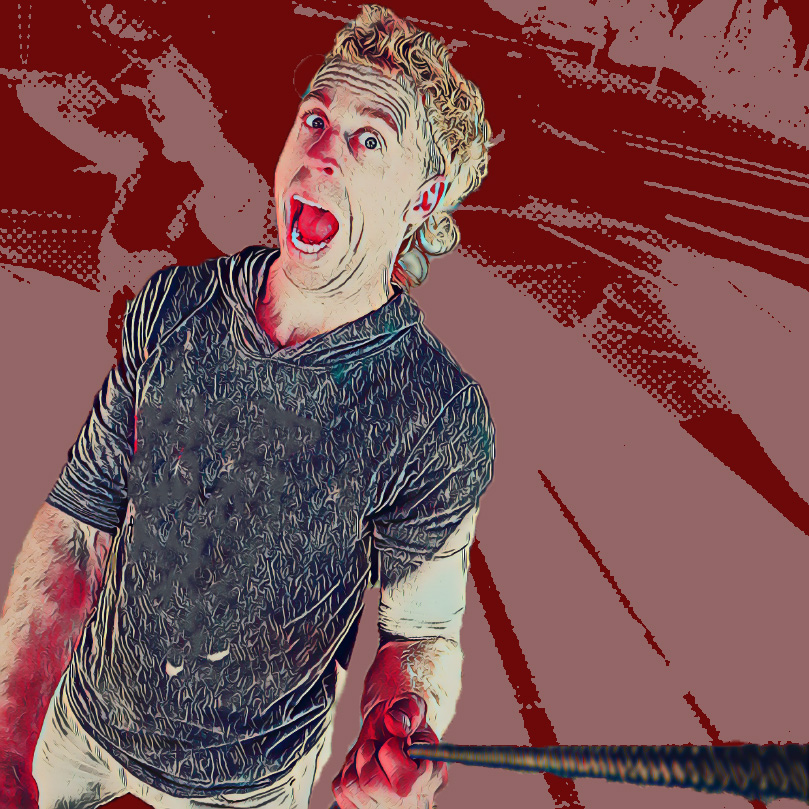 CHINESE POLE & COMEDY
Ross Travis is an award winning Actor/Creator, Bouffon, Physical Comedian and Circus Performer (specializing in Chinese pole), who has studied with world renowned master pedagogues, including Dodi DiSanto, Giovanni Fusetti, Ronlin Foreman, Stephen Buescher, Dominik Wyss and Master Lu Yi. Ross' lineage of training and experience allows him to create provocative performances that combine circus and satire to develop extreme characters and tell stories from the fringes, igniting dialogue and change around ignored or taboo social issues.
Ross' company Antic in a Drain has developed three shows: The Greatest Monkey Show On Earth, which received the inaugural Artistic Risk Award at the Vancouver Fringe in 2014 and was nominated for two 2016 Theatre Bay Area (TBA) Awards for Outstanding Makeup and Costume Design and won for Costuming. Bucko: Whaleman! was developed with a San Francisco Arts Commission Grant and premiered on Hyde Street Pier at San Francisco Maritime National Historic Park in 2017. Tempting Fate was featured in the San Francisco Chronicle by Lily Janiak and was nominated for seven 2019 TBA Awards, including Outstanding Solo Production, Outstanding Direction of a Specialty Production, Outstanding Creative Specialties for Mask AND Puppet Design, Outstanding Costume Design, and Outstanding Sound Design. The show won for Outstanding Creative Specialties for Mask Design. Tempting Fate is currently on an open ended West Coast tour.
Ross has worked with Kinetic Arts Productions in Oakland; Salvage (2015), Inversion: Circus Disobedience (2016), Circus Veritas (2017) (for which Ross was nominated for a TBA Award for Outstanding Performance in a Featured Role in a Specialty Performance), and Beyond the Ring (2019). Ross has toured two seasons with Circus Bella and performed with Firefly Theatre and Circus in Edmonton, Canada; Craniatrium (2014), Panache (2017), Panache Part Deux (2018) and Inferno (2019). He portrayed the Nutcracker in Nutcracker Circus with Moth Poetic Circus in Denver, Colorado (2019). Other companies include: Sweet Can Circus (in their holiday show Mittens and Mistletoe), Velocity Circus, Earth Circus, Vau de Vire Society (as Shanghai Kelly in their hit show Soiled Dove), and Le Cirque Boheme.
Ross has been some array of the ringmaster, character artist and Chinese pole artist for Flynn Creek Circus for five seasons (2016, 2017, 2020, 2021 and 2022). Excited to go into the desert with them again in 2023. For more of Ross' cyber work which includes satires and behind the scenes looks of circus life, look for Antic in a Drain on YouTube, Instagram, Facebook (@anticinadrain) and TikTok (@antic_in_a_drain_circus).
Nicole Laumb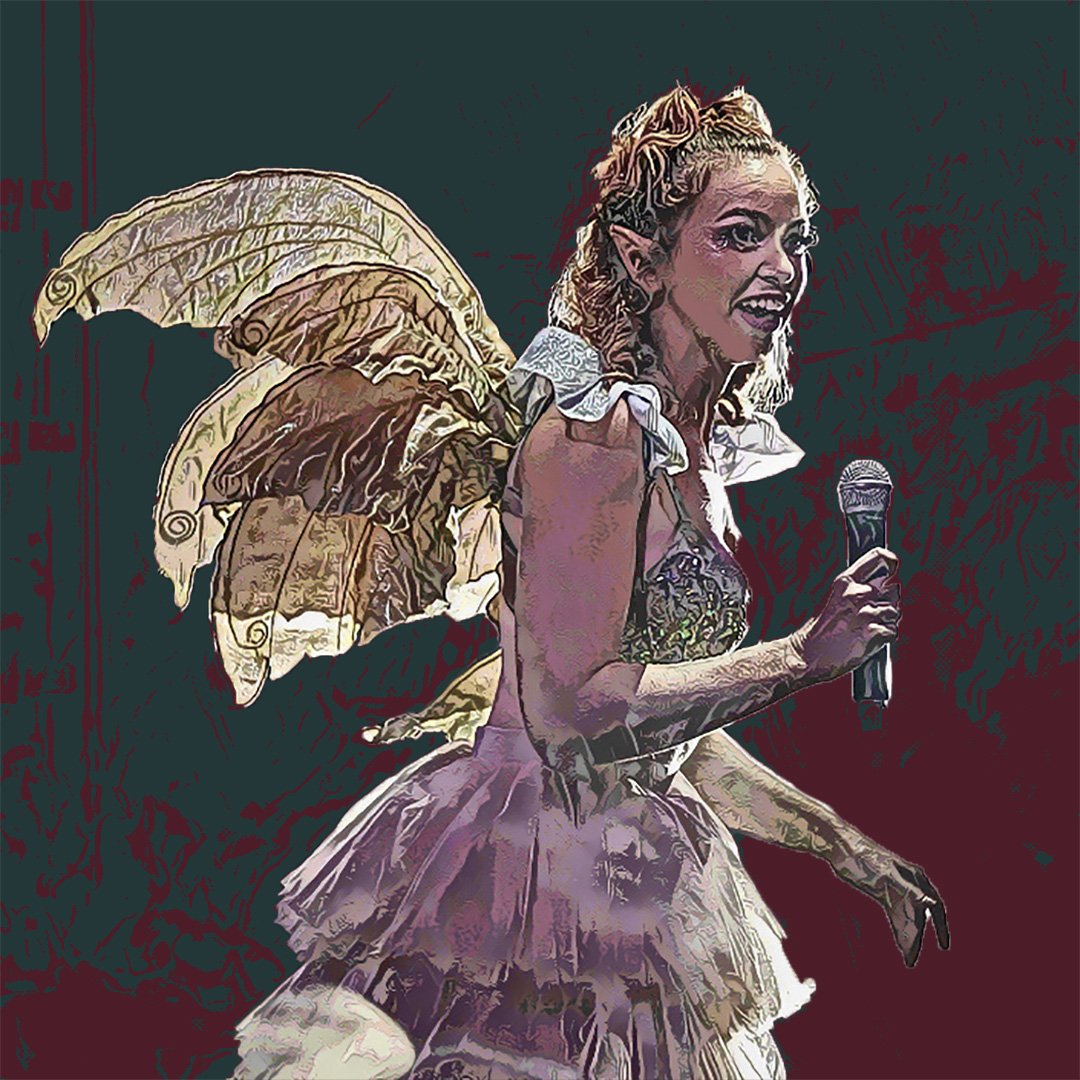 IRON JAW & SPANISH WEB
Nicole (Nikki) Laumb is a storyteller and circus nomad closing in on a decade of wandering by way of traveling shows.
Years ago, while working as a goat farmer in Mendocino, she started taking aerial silk classes at a local school. She became pretty enchanted with the scene and as luck would have it the local circus was hiring one summer for a gal to run the ticket wagon. She became such gal and fell down the technicolor rabbit hole into the realm of Flynn Creek Circus. She was taught to spin on a rope, tally the attendees, and take no shit. She danced dumb, she swung big, she started throwing chairs from her teeth and sweated as knives flew by. She fell off the stage while trapped in a balloon and has been referred to as the "best chicken." She learned to treat a show as a living thing. She learned from the best.
Her life became a circus as she traveled with other tented shows and theaters and in 2022 she and three friends bought a circus tent of their own!
The very tent she first told a Fairytale…
This will be her eighth season with Flynn Creek Circus.
You can join her on the road by following @shoestringcircus and @freckleglitz.
Avery Cluff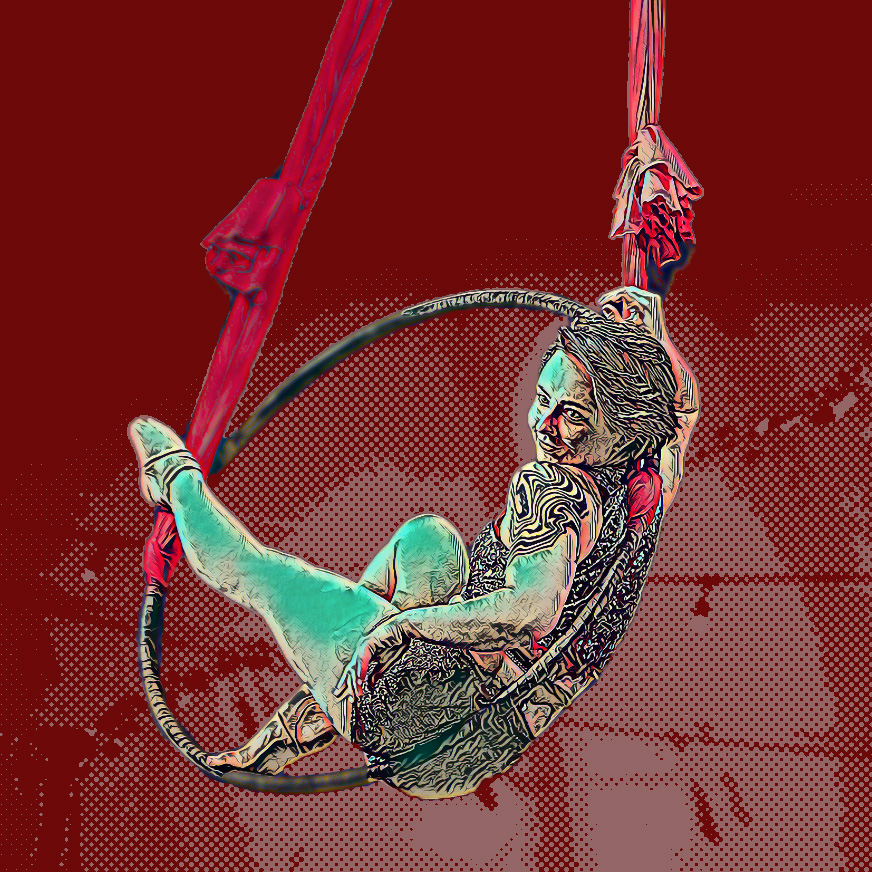 SAND PAINTING & AERIAL ARTS–
Avery has been climbing things since before she could walk, so it's no surprise she fell in love with aerial arts early on. She grew up in Oakland, CA and after a childhood rotating through gymnastics, ballet, and circus she eventually joined the Circus Spire program at Kinetic Arts Center. There she trained a baseline of acrobatics, contortion, handbalancing, juggling, and physical theatre but never got over her love for being in the air. Through shows, cabarets, street fairs and gigs she performed a variety of conventional and invented apparatuses while specializing in solo and duo static trapeze.
Over the past few years, she shifted her pursuit of heights to an interest in climbing. After several beautiful seasons working as a guide in Maine, she climbed and camped her way across the country in her little green van before settling back in Santa Cruz. Since, she's rediscovered her love for the circus; teaching and performing with Cirque Tumble Cheer in Capitola. She's gotten back into performing through showcases, festivals, and gigs but is overjoyed to be part of a cast again, and working with Flynn Creek for the first time!
Edward Robinson
ART AND REPAIR
As soon as Ed got his driver's license he ran away with the circus to be a clown.
After working his way up to Producing Clown at Great American Circus, they shuttered and he spent several years 'Framing up' new shows, Canvas bossing and Clowning at Circuses all over the country.
After a couple seasons Managing a Sideshow unit with a Freak Animal Zoo and a 'Xoma the Monkey Boy' show he shifted to the Renaissance Fair Circuit and spent almost 30 years entertaining crowds by swallowing swords, eating fire and doing disturbing things with an ice-pick.
Working on the Grounds Crews and in Fair Management he helped build, Performed at and Managed some of the largest fairs in the country until a serious sword swallowing slip caused him to rethink his career choices.
He then combined his entertainment and engineering skills and started building Combat Robots to compete with on shows like BattleBots and Robotica in Hollywood, Robot Wars in London and King of Bots in China. He's the guy with the Shark Robots.
When the world shut down he moved to the California High desert to enjoy the life of a true hermit. Fully off-grid and isolated from mankind & modern life.
After 3 years in the desert he has now returned to his first love, The Circus, and uses his mechanical & engineering skills to keep the wheels rolling, the lights burning and the music jamming.
Dmytro Chernyavski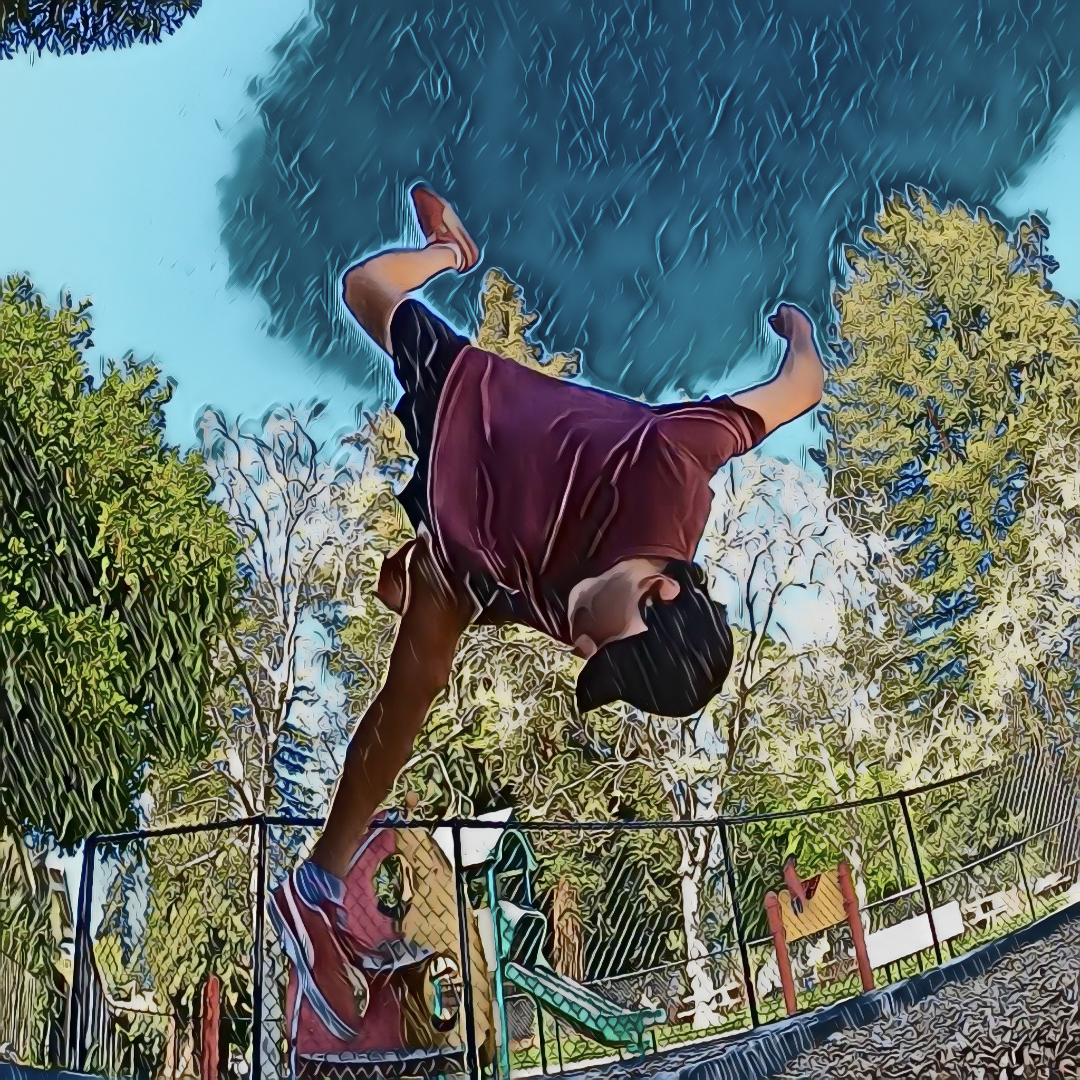 PARKOUR ACROBAT – COACH – STUNTMAN
 Dmytro 'Dima' is a 26 years old parkour athlete from Ukraine. He has have doing parkour for 10 years and trampolining for 5 years. Dima worked as an artist in various shows and as a sports coach. He also has experience as a stuntman.
AWARDS
Winner of city competitions in free running (Ukraine, Kharkiv)
May 2020
1st place in the competition Days of Parkour, Kharkiv Ukraine.
1st place in trampoline freestyle
April 2019
Street culture competition. Trampolining competition. Kharkov, Ukraine
1st place in freerunning competition
May 2019
Freerunning competition. Kyiv, Ukraine
Jon Penalver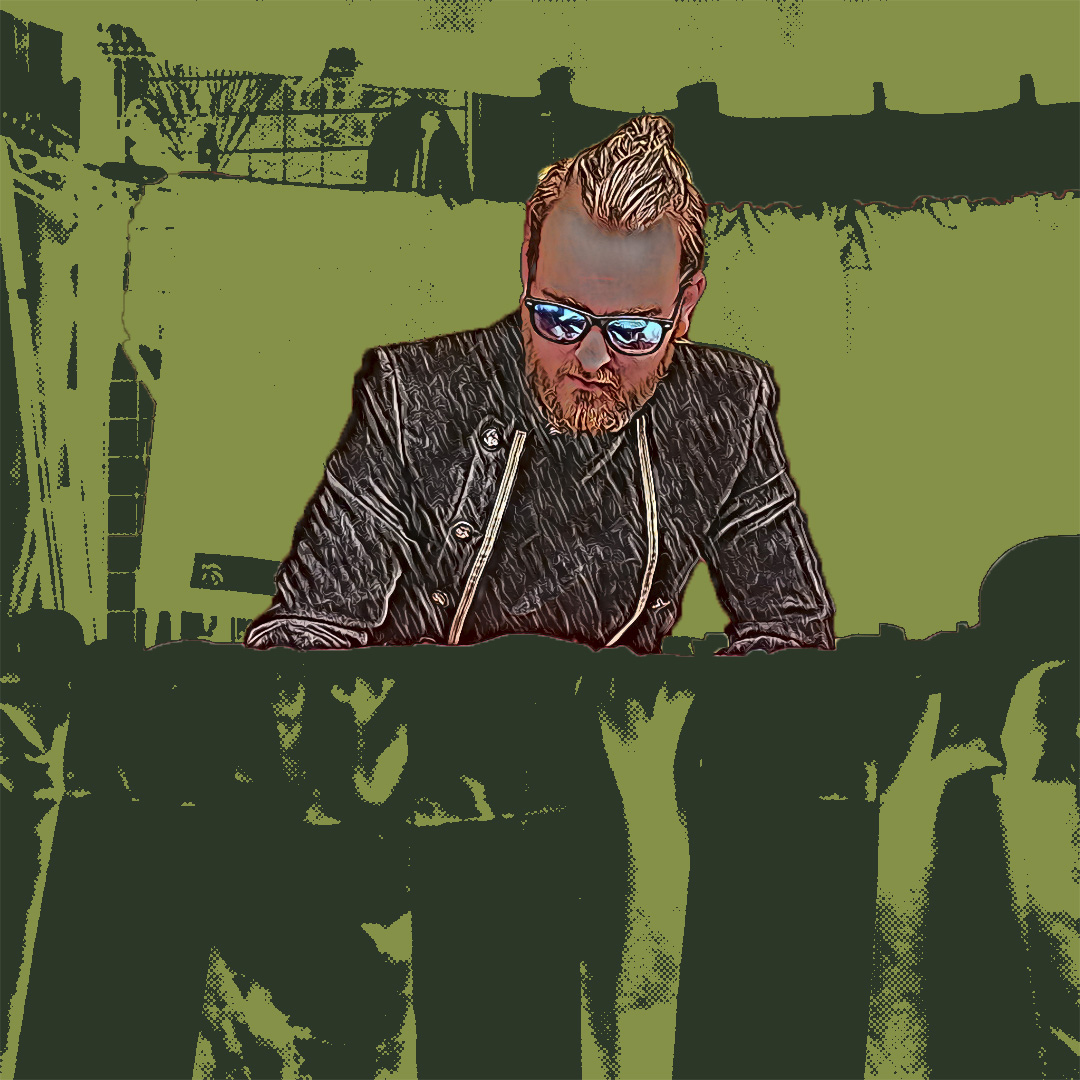 LIGHTS & SOUND – Lights and Sound Tech
Jon returns to the Flynn Creek Circus for his 2nd run. Originally from North Carolina, Jon has been traveling all his life which now fuels his sense for adventure.
Now a self-proclaimed Roustabout with several shows under his belt, he doesn't plan on stopping anytime soon. While he is not a stage performer, he enjoys working hard to keep the wheels of the circus "turning". His passions include learning new skills and pushing himself to the limit. He takes great pride in overcoming seemingly impossible obstacles.
.
Jocelyn Olum
CIRCUS MENTORS APPRENTICESHIP -AERIALIST
The first word that Jocelyn ever spoke was "up," and her love of the air has continued into adulthood. She was born in Boston, MA; she has trained at the San Diego Circus Center and performed with Tempos Contemporary Circus in Portland, OR.  Jocelyn is an acrobat, a learner, a writer, and a lover of living. She swims, she cooks, she dances. This is her first time performing with the Flynn Creek Circus!
Egon Dugas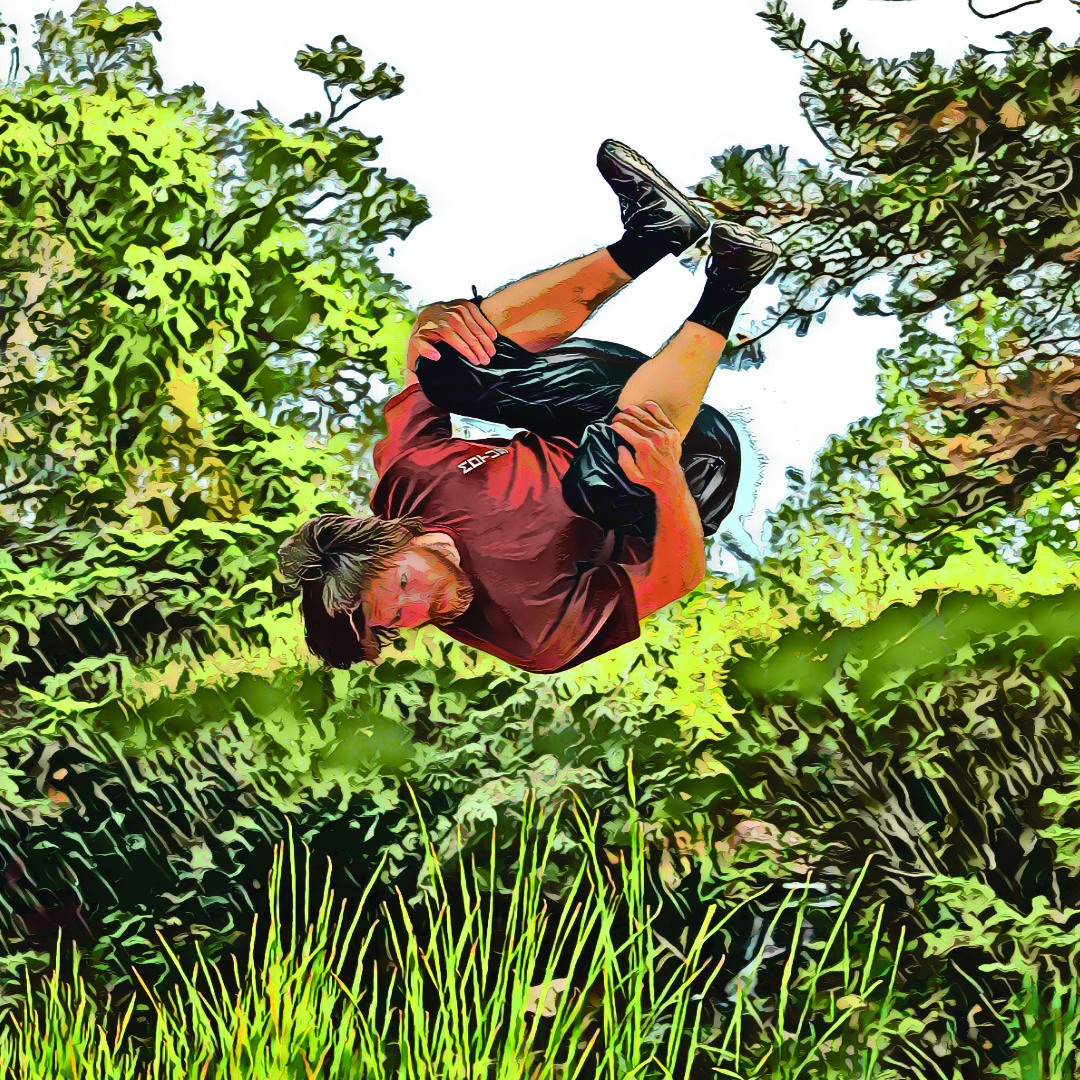 CIRCUS MENTORS APPRENTICE AWARDEE -PARKOUR ACROBAT
Egon Zap Dugas fell in love with parkour when he was nine years old through YouTube videos and watching Legolas the elf from the Lord of The Rings movies. To him, it was the coolest thing a person could do. However, Egon never believed he could learn to do the tricks he watched online. To him, those athletes were somehow different from him. Actually, he did once make an attempt to learn. He still vividly remembers the experience of trying to backflip, alone on his backyard trampoline: the feeling of landing on his head, the crunch of his spine, the stars that filled his vision, the sensation of being unable to move for a few seconds, and the terror that he had broken his neck. In fact, his neck was fine, but he did not try again. It was clear to him that parkour was only a thing for special people… so, for the next nine years, parkour faded to the back of his mind, and Egon did other things. He learned Dungeons & Dragons, got into LARPING, and played more traditional sports like volleyball and soccer. It wasn't until he was eighteen years old that parkour crossed his path again.
His family was gifted a trampoline, and as he played on it for the first time, his mom (an ex-cheerleader) suggested that he try a backflip. After laughing and informing her that his blood would be on her hands, he gave it a shot and landed it on his second try.
A lightbulb winked on somewhere in his brain.
The moment he realized that he could learn parkour, it became his obsession. He has trained nearly every day since. Now, at 21 years old, when Egon is not in school, he is traveling around the country, training with other athletes, living his childhood dream. 
Egon was introduced to the world of circus by his girlfriend Jocelyn, and he is thrilled to be performing for the first time with Flynn Creek Circus!
Lorynne Machado and Matthew Bagshaw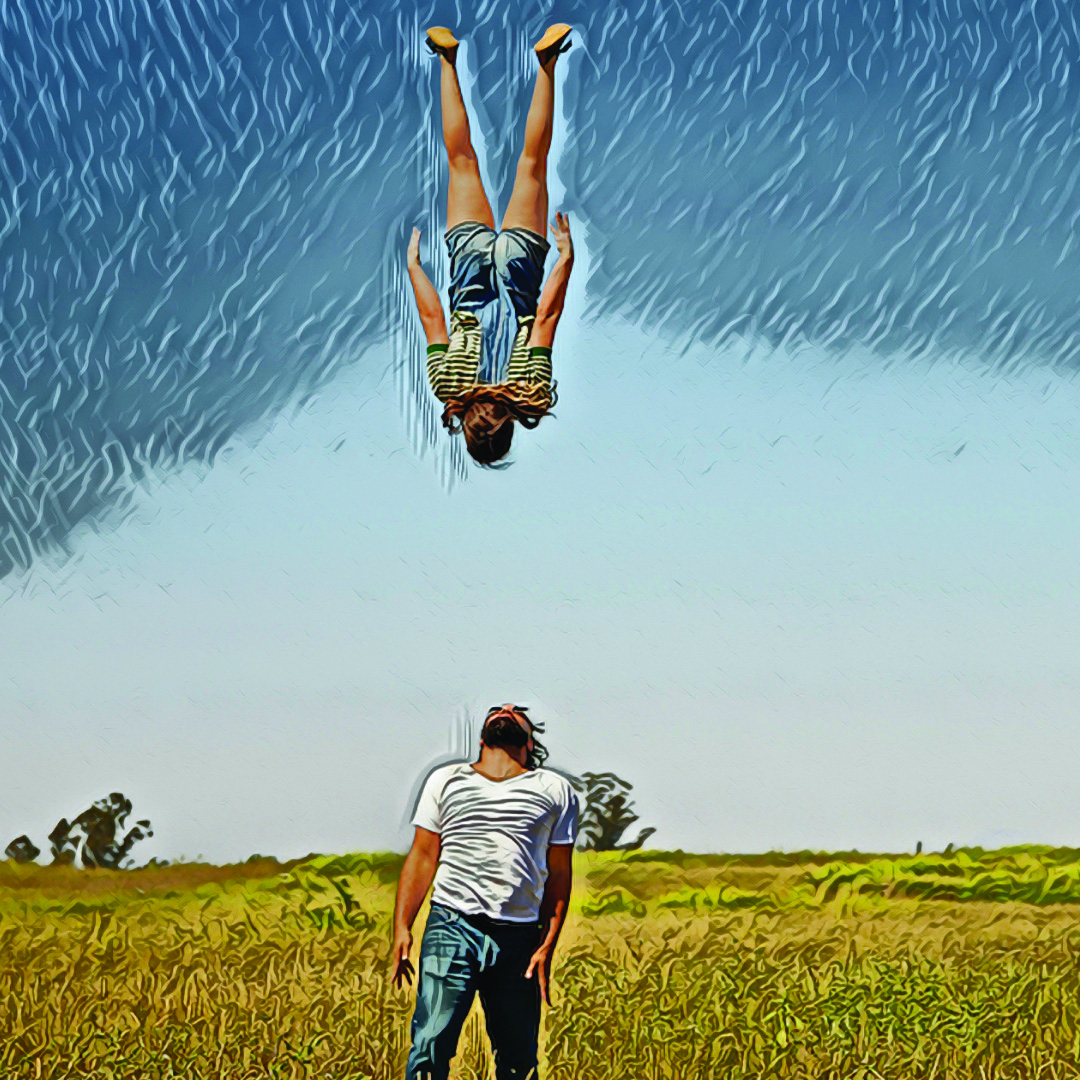 <
LORYNNE MACHADO- LIZARD
Lorynne (she/her) is an acrobat from Vancouver Canada; specializing in hand to hand, partner acrobatics, and group acrobatics. She has a passion for learning new things, being tossed high in the air, and being upside down. With a background in theatre and acting she enjoys having the opportunity to bring a character to life. "Small and chaotic. More energy than sense." -Matt
MATTHEW BAGSHAW- LIZARD
Jumping straight in, Matt ports people and spins left. More so he bases Hand to hand, banquine, and Russian Bar and cradle. The spinning left? Well this is what started it all, it was what took him away from one obscure job choice into another – the cyr wheel. Cyr quickly became an obsession, drowning out other hobbies almost overnight. The dizzies, the crushed fingers, the countless times being tossed on the ground by this cruel piece of metal, mental fatigue and physical pain.. worth it. Cyr showed Matt new places of the world and opened different doors, one such door was hand to hand.
While cyr wheel is cold and cuel, hand to hand is warm and cruel. Cruel as in with cyr if you make a mistake you will fall and the wheel will try to come crashing down onto your head, with hand to hand you make a mistake and your flyer tries to come crashing down onto your head, but then asks you if you're ok? But atlast he's done it, He's ran away and joined the circus!
Anna Minakova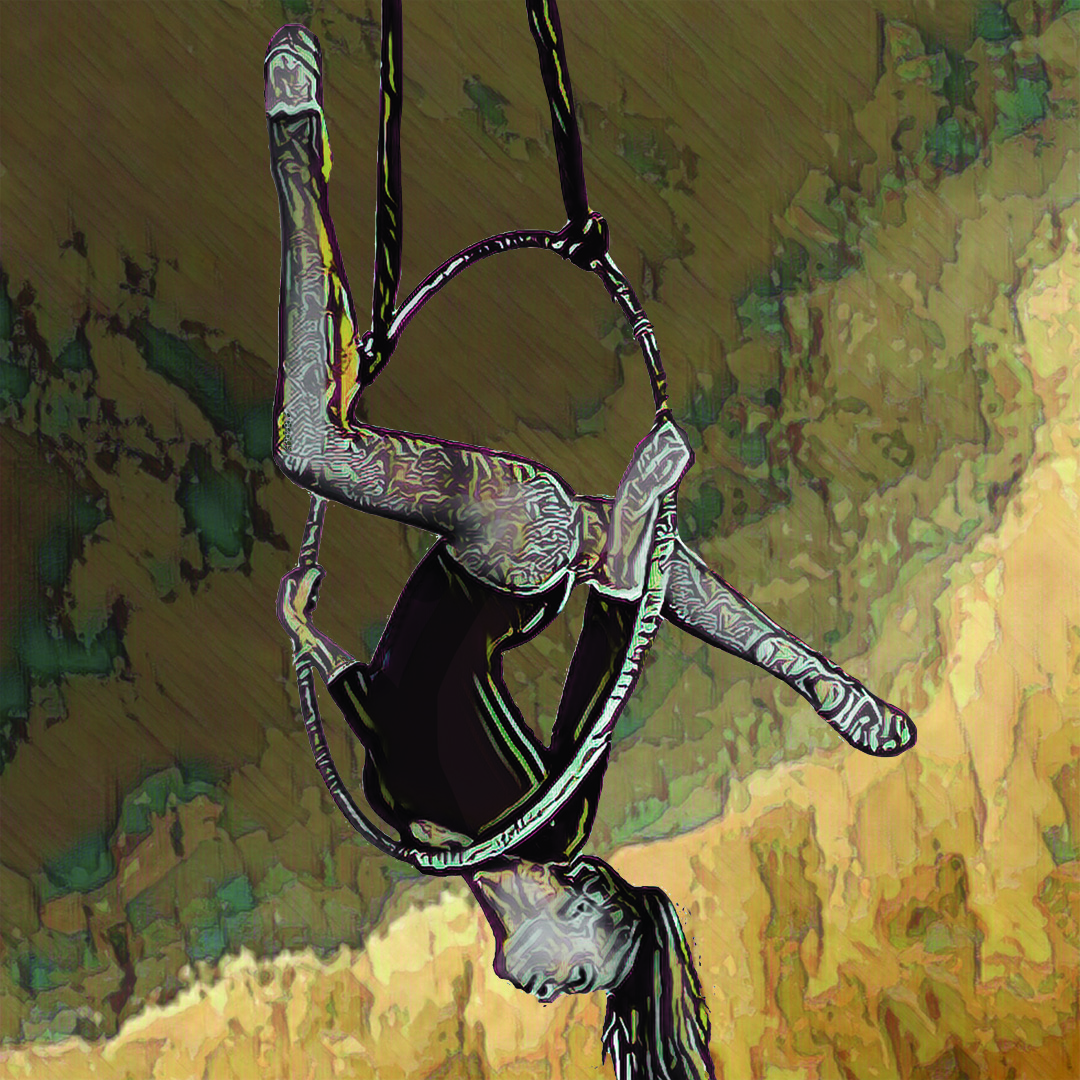 ANNA MINAKOVA- general aerial acrobat
Anna started her sport career at the age of 5. Her first sport was rhythmic gymnastics, which she pursued for about 5 years. Later, she ventured into sport ballroom dancing, participating in city and international competitions. Seeking more, Anna transitioned to cheerleading. With her team, she traveled nationally and internationally for performances. After her competitive career ended in 2016, she joined a dance-circus show as a universal dancer and aerial gymnast on the hoop. Anna has performed across Ukraine and Europe for 6 years. Now a resident of the USA , she is happy to start performing here..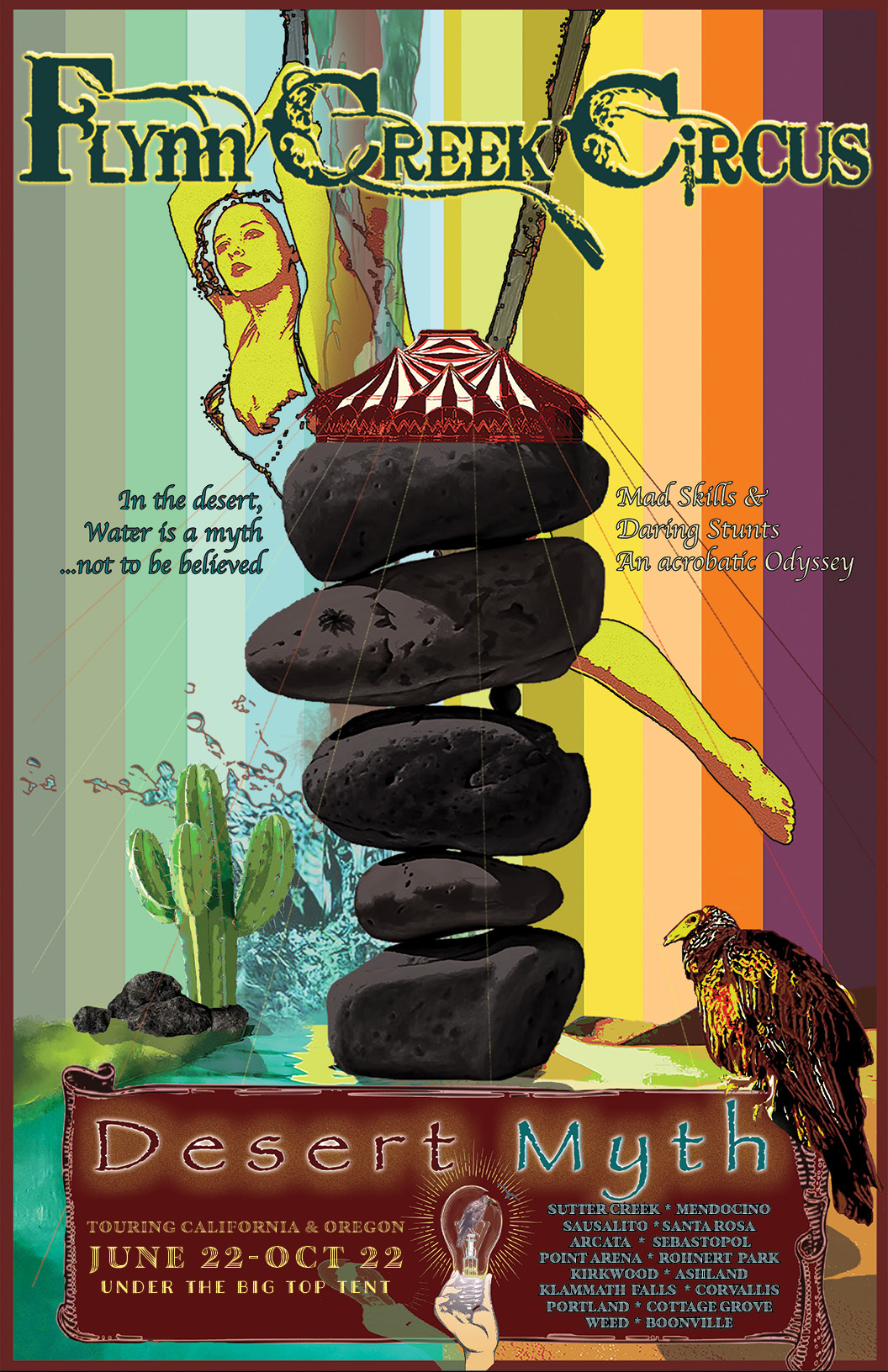 Flynn Creek Circus 'DESERT MYTH' is created, directed and choreographed by Blaze Birge and the Flynn Creek Circus cast.
Desert nomads seek a lost oasis in this metaphorical odyssey. Flynn Creek Circus' 'Desert Myth'  delivers explosively entertaining acrobatics, aerial stunts and feats of skill.  In true Flynn Creek Circus style, 'Desert Myth''  is charmingly self aware, raw, edgy, sometimes profound  and yet entirely family friendly (except that adult showing).   Enjoy Internationally award winning performers in an intimate setting for a truly authentic circus-theater experience.  
Showing June to October under the Big Top at cities and towns along the Pacific Northwest.
Photo credits- many of the photos on this site are adapted or original works from brilliant photographers including Phillip Pavlinger, Kevin Painchaud, Robert Fadtke, SandrArt, and many more.