Eka Malboeuf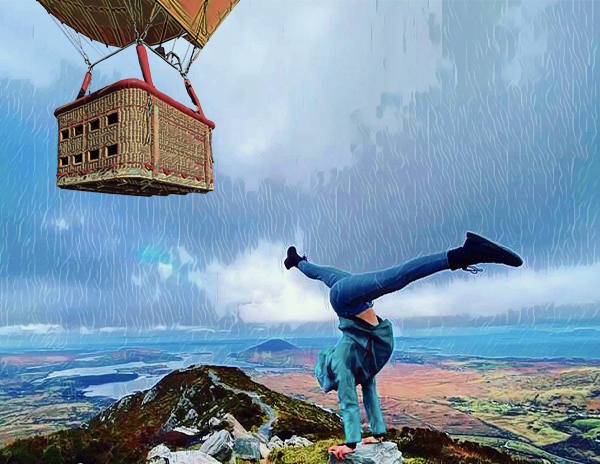 Eka's life as a performer began in her backyard at the age of 4, where she put on her nightly solo show, The Opossum Show.  She spent the rest of her young life riding and training horses, until she happened upon the enchanting world of circus at 19.  At the time, she couldn't go upside down or do even a single push up, much less climb a rope or hold a handstand.  She doubted her dream and wanted to quit many times over the years of hard training, but could never bring herself to run away from the circus.  Its world has allowed her to be a grown up version of her four year old self, doing different versions of The Opossum Show to delighted audiences around the country.  Eka is overjoyed to present new work for a second season with Flynn Creek Circus. 
In addition to being a circus artist, eka also holds a BFA in fashion design from Academy of Art University. She makes one-of-a-kind costumes and designs for all occasions.
She is a lover of health, movement and embodied expression in all forms and has recently become a certified nutrition coach and metamorphosis maven for The Green Door Life. Follow along with her adventures on instagram @ekaboo.button
Daring Jones Duo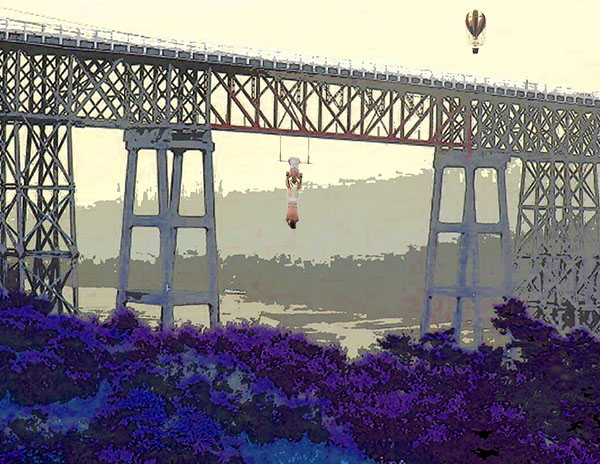 David Jones and Blaze Birge
Formerly, world travelers as a trapeze duo…  Now still performing, directing, choreographing, and producing.  Hopefully, by the time anyone is reading this, they will be wearing tights less often.  Here's the obligatory awards list…  
SELECTED AWARDS & DISTINCTIONS
Miraculous Recovery, California 2020- 2021
Tigerpalast 30th Jubilee,

 

Germany, 2018-2019
Izhevsk Winners Show, Russia, 2018
1st

 

Place,

 

VivaFest Proserries, Las Vegas, 2017
Silver,

 

Wuhan Festival, China 2016
Bronze Ring,

 

Idol Festival, Russia 2016
Bronze Idol,

 

Idol festival, Russia 2016
1st

 

Bronze,

 

15th

 

Wuqiao International Circus Festival, China 2015
1st Silver,

 

7th International Circus Festival Izhevsk, Russia 2014
Great Moscow State Circus Award,

 

7th International Circus Festival Izhevsk, Russia 2014
Safari Circus Special Award, 

 

7th International Circus Festival Izhevsk, Russia 2014 
Zapashny Bros Special Award,

 

7th International Circus Festival Izhevsk, Russia 2014
Zapashny Bros Special Award,

 

38th Monte Carlo International Circus Festival 2014
1st Bronze,

 

Moscow International Circus Festival, Nikulin, Russia 2013
1st Bronze, Festival Del Circo, Latina, Italy, 2012
America's Got Talent, 

 

National TV syndicate, top 48, 2012
Critic's Choice Award,

 

Festival Del Circo, Figueres, Spain, 2012
Audience Choice Best Aerial Act,

 

2005 American Circus Festival, Santa Cruz
CollectifA4
JULIEN SILLIAU
Julien lived his childhood in the circus school of his mother, before joining the Circus school Balthazar in Montpellier (France) and then the National Circus school of Rosny-sous-Bois (Paris, France).
During his formation, he increases his versatility as an acrobat juggler, and participates in several events. Then, it is the departure for the National Circus school in Montreal where he specializes in German wheel, which he personalizes to bring him a new dynamic. Afterwards, he will join the famous company 7 Fingers (Quebec), for 10 years, where he will play Psy, Traces, Amuse , the NYC Broadway show Queen of the Night and Reversible. Then, he decides to come back in Europe and works With Circus Monti (Switzerland) and German Circus world (GOP, Feuerwerk Turnkunst) In 2020, he creates his own company, CollectifA4 with his wife Emilie Silliau and 2 good friends Tom Proneur and Alluana Ribeiro. It will be the birth of their first show MUTE.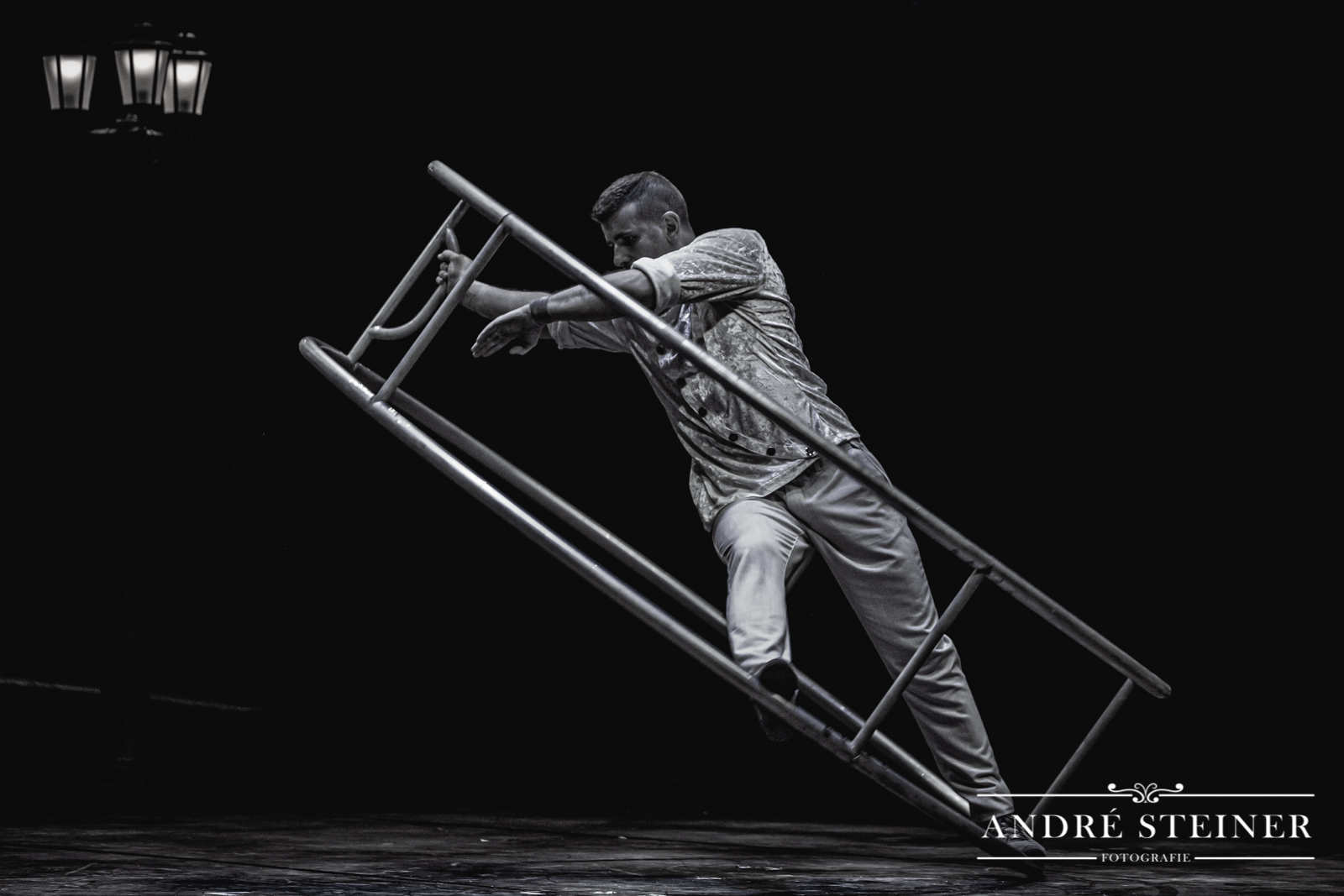 EMILIE SILLIAU
Emilie Silliau discovers gymnastics very early, then turns, rather late it must be admitted, to the circus arts.! At 24 years old (like what is better late than never), she joined a preparatory school in France for a year. Considered too "old" for higher education, she will learn by herself aerial circus and will specialize in vertical rope, and later Chinese pole. She had the opportunity to work with famous circus as the Swiss "Circus Starlight", the Canadian Circus company ''7 Fingers" with their NYC Broadway show Queen of the Night and the international tour show Reversible, also with the Swiss Circus Monti and few German cabaret (GOP, feuerwerk der Turnkunst …) She participated with her husband Julien Silliau, to the 37th Festival Cirque de Demain in Paris, representing France with their Chinese pole act. In 2020, She creates her own circus.
ALLUANA RIBEIRO
Interested in literature and acrobatics since she was a young girl, Alluana started practicing circus in the Intrépida Trupe company, in Rio de Janeiro, Brazil. A few years later, she joined the company as a circus artist in three different shows. In parallel with her circus career, she got a Bachelor and a Master's degree in Literature at PUC-Rio. Her thesis "An Essay on a Circus Body" was approved with honours by the jury.
In 2010, she joined the French Circus School ENACR – École Nationale des Arts du Cirque de Rosny-sous-Bois, where she began practicing swinging pole. With this technique she joined the LIDO – Centre Municipal des Arts du Cirque de Toulouse.
Between 2010 and 2012 she performed as a swinging pole artist for several circus
companies and independent projects like GYNOIDES from the University of Circus and Arts (DN). She also gave workshops in renowned circus centers in Brazil and directed Intrépida Trupe's show MOSTRA. In that same year she met Tom Prôneur, with whom she would start the SÔLTA Company.
Together they performed 4 authorial shows in several countries such as France,
Germany, Brazil and China. They participated in big circus festivals such as Young
Stage (CH) – where they won the GOP Variété Price and the Artists Price – and Artistika
(CH), where Alluana participated as a member of the jury. From 2017 to 2020 she
worked at GOP Variété ( DE ) with the shows "Trust Me" and "Beethoven Verschollens
Werk". In 2020, together with Tom Proneur, Julian Silliau and Emilie Silliau, Alluana founded the CollectifA4. The company which is sponsored by several French enterprises and national collaborators such as DRAC, Département de l'Allier and Théâtre de Cusset. MUTE and Ménage A4 are correctly on tour. For the next show Pulsations, Alluana is working as artistic adviser and project composition.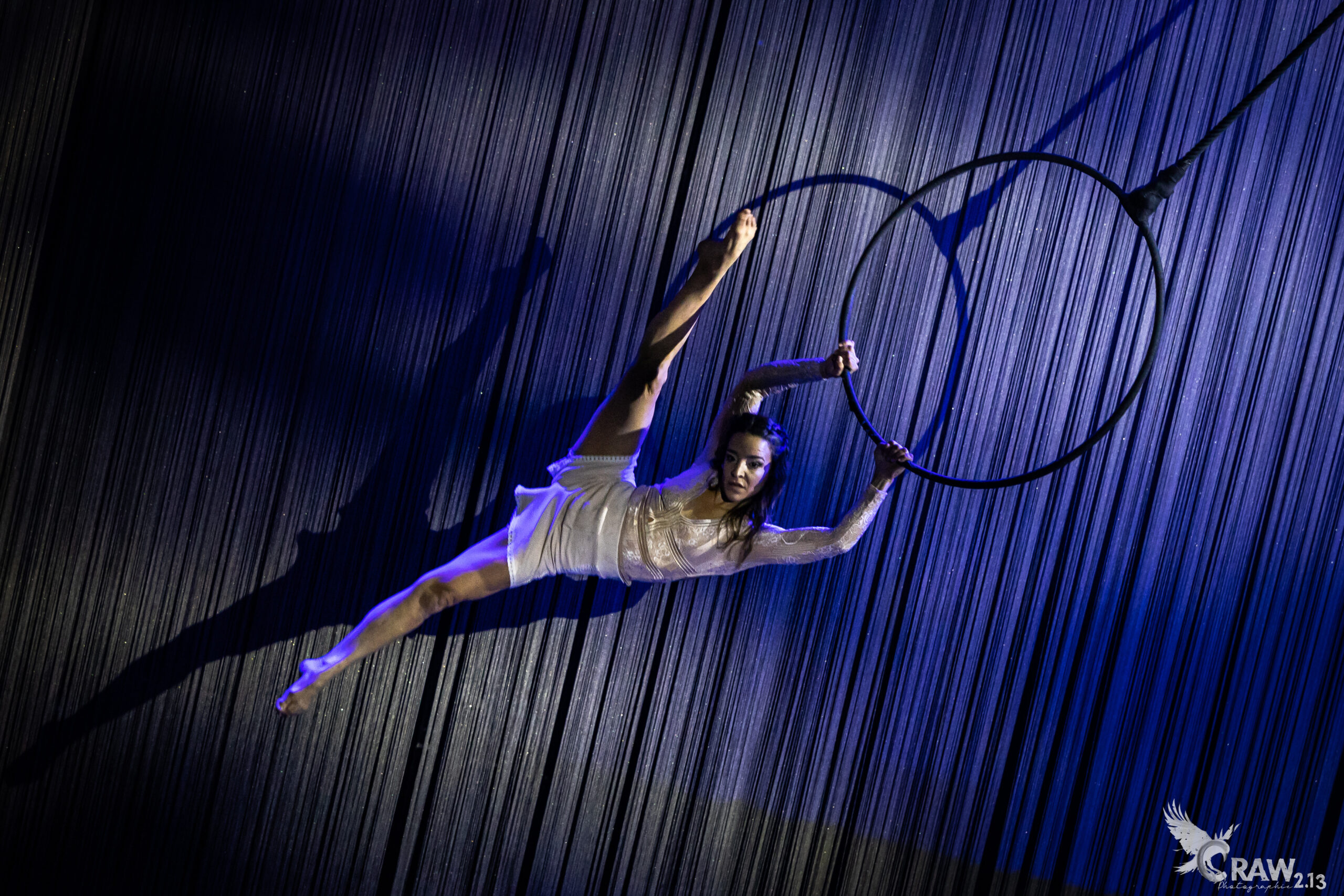 TOM PRONEUR
Passionate about performing arts since he was young, Tom g r a d u a t e d f r o m t h e C o n s e r v a t o i r e d e D a n s e Contemporaine de Montpellier. In parallel with his dance
training he started circus training as well at the Pôle Cirque de Nexon where he practiced juggling, trampoline and acrobatics. Tom participated in several trampoline championships in France and Europe and in 2003 he entered at ENACR – École Nationale des Arts du Cirque de Rosny-sous-Bois, where he gratuated as a hand-to-hand flyer. Withthat same discipline, he joined the CNAC – Centre National des Arts du Cirque de Châlons-en-Champagne. In 2009, he joined the Canadian company Seven Fingers in the show PSY, and went on a three-year international tour with over 250 presentations.
Back in France, he worked as a flyer in the French circus Rasposo in the show"Morsure". In 2013 he founded, with Alluana Ribeiro, the Company Sôlta and together they performed 4 authorial shows in several countries like France, Germany, Brazil and
China. They participated in big circus festivals such as Young Stage (CH) – where they
won the GOP Variété Price and the Artists Price – and Artistika (CH), where he worked
as a jury member. From 2017 to 2020 the Company Sôlta worked at GOP Variété (DE )
with the shows "Trust Me" and "Beethoven Verschollens Werk". In 2021, Proneur
integrated the cast of the show Machine de Cirque from the Canadian company
Machine de Cirque. In 2020, together with Alluana Ribeiro, Julian Silliau and Emilie
Silliau, Tom founded the Collectif A4. The company is sponsored by several French
enterprises and national collaborators such as DRAC, Département de l'Allier and
Théâtre de Cusset. The "Collectif A4" has created 3 pieces and Tom Proneur composed
the music for all of them.
Alexis Hedrick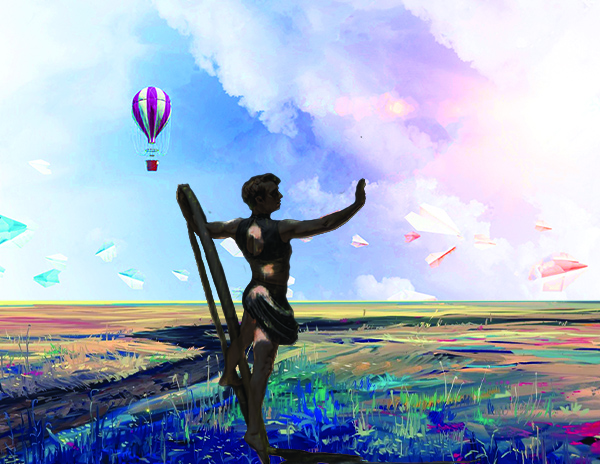 Alexis Hedrick is a Boston-based circus artist known for her dynamic, captivating performances. Inspired by the extreme and expressive physicality she saw in circus shows as a kid growing up in Oakland, California, she left competitive gymnastics at age 11 to join local youth troupe Splash Circus. She learned everything from aerials and acrobatics to juggling and physical theater, and fell in love with performing. She then joined the San Francisco Youth Circus, training traditional Chinese acrobatics such as hoop diving and Chinese pole, and toured the Bay Area with shows directed by Gypsy Snyder (7 Fingers) and Aloysia Gavre (Cirque du Soleil, Troupe Vertigo). Alexis dove into choreographing and directing her own shows with The Barefoot Monkeys, the circus troupe at Vassar College, while completing a Bachelor in Psychology and French. She went on to study at the National Institute of Circus Arts (NICA) in Melbourne, Australia, graduating in 2013 with specializations in cyr wheel and aerial rope. She has performed all around the world with P&O Australia and AIDA Cruises, around the US with Shanghai Circus and All Wheels Sports, and locally with the Boston Circus Guild. She has appeared with GOP Variete and Acrobatic Conundrum, and in 2020 she co-founded Circus 617 which is currently developing an evening length, all aerial rope show.
David Wagar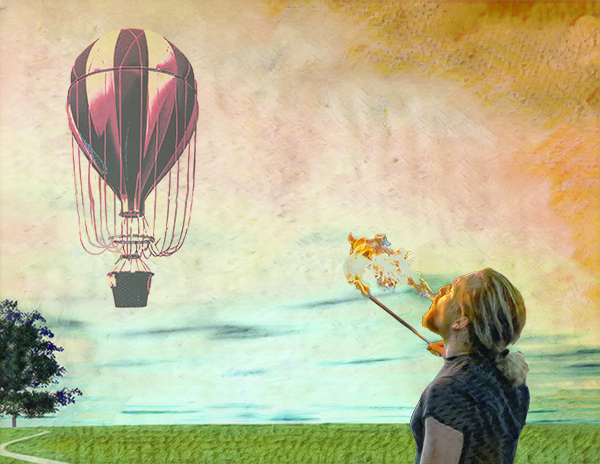 David Wagar has the joy and pleasure of returning to Flynn Creek for his fourth year as Lighting Designer. When he is not working up with the lights, he enjoys movie nights, karaoke, and blacksmithing.
He has had the immense joy to work at the Gaylord of the Rockies as an actor, FeverUp as a performer and assistant, Phantom Circus as a lighting designer and performer, and Cedar Point as a technician.
He would like to thank his family and friends for all their support this past year and their continued support of this extravagant lifestyle.
Esther De Monteflores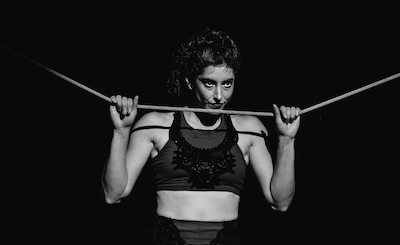 Preproduction Administrative Assistance
Esther is an American circus artist, physical performer, and choreographer. Esther is one of a tiny handful of circus performers in the USA specializing in slackwire walking. In her work, Esther seeks a balance between technical skill and expressive movement. Esther's recent touring credits include Cirque Mechanics (Las Vegas, NV), Bindlestiff Family Cirkus (New York, NY), Circus Bella (San Francisco, CA), and her own company, A Frayed Knot Circus (Seattle, WA). Esther's work has received grant funding from 4Culture (Seattle, WA) and Artist Trust (Washington State).
Esther contributes behind the scenes for 2022.
Frederick Andersen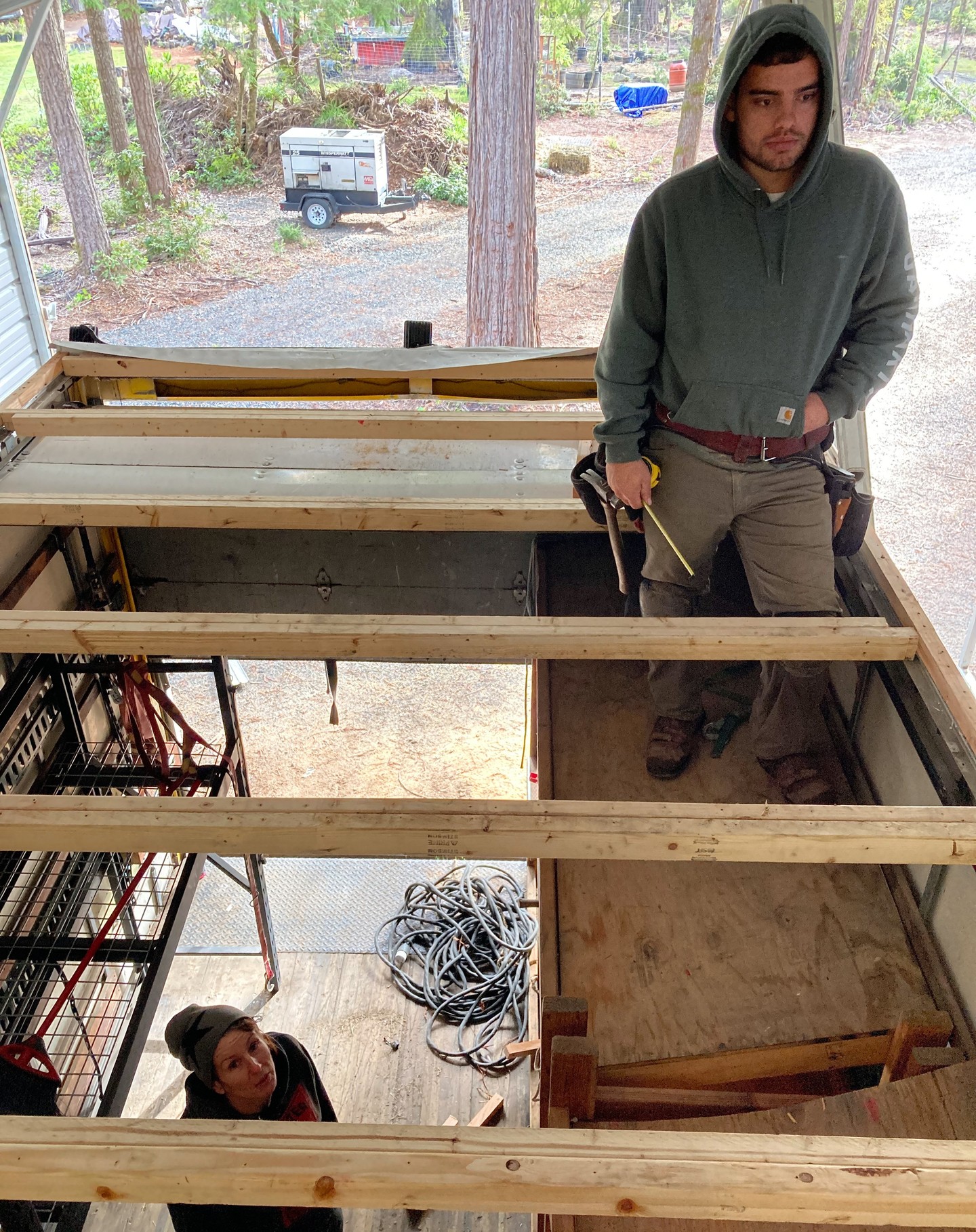 Preproduction Crew
Frederick Andersen has been with Flynn Creek Circus for 8 years in various roles. This year his featured talents are behind the scenes in vehicle maintenance, solar installations and carpentry for the artist living trailers.  He comes from circus Waldissima, a youth circus from Santa Rosa, where he was also a tent master and behind the scenes technician. When he is not running off with the circus he works in construction and excavating.
Jacy Jones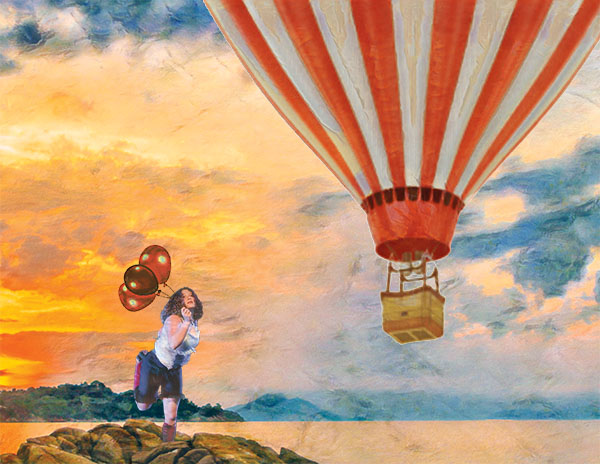 JACY JONES-Circus Mentors Junior Apprentice- Aerial Arts, Cloudswing
Jacy has lived with the circus her entire life, spending her childhood backstage and watching her family and friends perform. To count all the places she has been in her early ages you would need all your fingers and toes. As of summer of 2021 she performed for the first time in this very show. Her interests mostly consist of reading, writing, natural phenomenons, and drawing.
Jonathan Penalver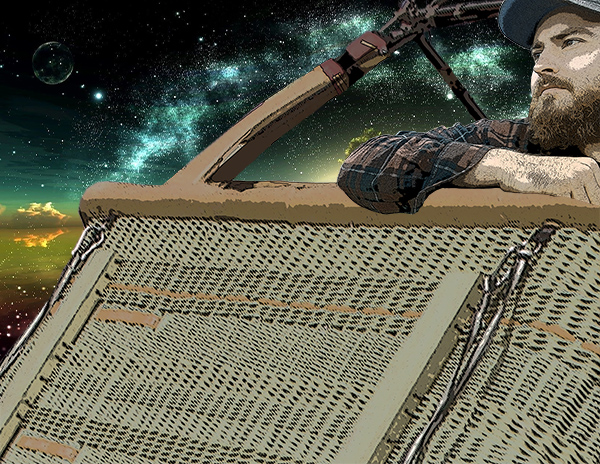 " Jonathan Penalver "Jon"
I currently live in Nashville, TN. I am a total roustabout, who thrives on hard work and travel. I am a professional cook, in my off-time. Aspiring musician and fascinated with playing guitar. I enjoy live entertainment of all kinds, the great outdoors, anything "artsy"
Justin Therrien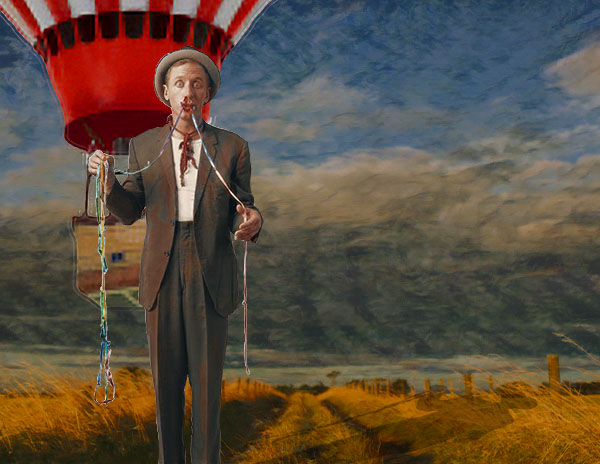 Justin Therrien found his love of circus after being handed a flyer for a show by a one-armed juggler. He started juggling and quickly realized he wasn't getting anywhere fast so he decided to learn something that would set himself apart from other performers. He learned sword swallowing, blockhead, bed of nails, glass eating, and glass walking. These skills led him to many opportunities and stages all over the United States. He studied mime, object manipulation, clown, and magic. These took him even further. By immersing himself in the culture he found a family in circus and has established himself as a multi-talented performer that ties all of his skills together with clown. This will be his 2nd year traveling and performing with the Flynn Creek Circus and hopes to find a way to go deeper in his art while traveling with this year's show..
Sgt. Splendor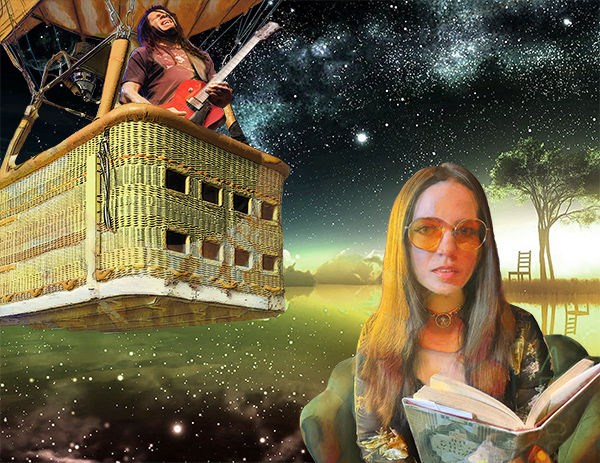 Eric McFadden and Kate Vargas
Before joining forces, the duo behind Sgt. Splendor were already formidable solo artists, Kate Vargas chalking up acclaim from outlets like NPR, Rolling Stone, SPIN, and Vice (including praise from the "Dean of American Rock Critics" Robert Christgau); and Eric McFadden amassing an impressive resume including stints on guitar with George Clinton & the P-Funk All Stars, Fishbone's Angelo Moore, and Eric Burdon & The Animals, plus a slew of solo albums, and session work with everyone from Jackson Browne to The Clash's Joe Strummer.
Sgt. Splendor combines the strengths of Vargas and McFadden as two astounding and unique artists to deliver a wonderfully invigorating musical affair. Their desert roots shine through while giving a nod to the greats of rock's past and showcasing an energetic carnivalesque Tom Waits-ian vibe. They seamlessly slither through genre, summoning influences from Hendrix to Fiona Apple, but with a sound all their own and a delectable performance that will surely keep you coming back for more of the splendor.
Nicole Laumb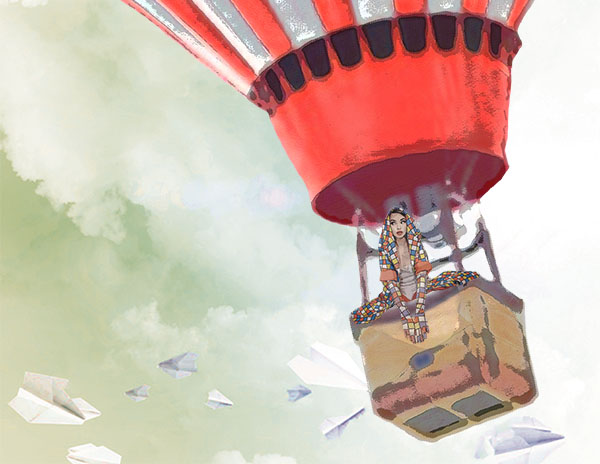 Nicole Laumb- Marketing Manager…Queen of the Circus
Nikki Laumb refers to herself as a "circus comic." She enjoys writing and producing pieces that meld humor and circus acts to create absurd and surprising sketch comedy and storytelling. Along with being an MC she performs straight jacket escape, iron jaw, spanish web, and aerial hoop. She has toured with The Venardos Circus, American Crown Circus, Bellingham Circus Guild and most recently she has created a vaudeville style duo show with her partner. Nikki also has a background in journalism and administration and works as the Marketing Manager for Flynn Creek Circus while on tour. In brief moments of respite she can be found cuddling her puppy Pockets, being overly competitive at ping-pong, or painting things on her face. This is her sixth season with Flynn Creek Circus.  
Ross Travis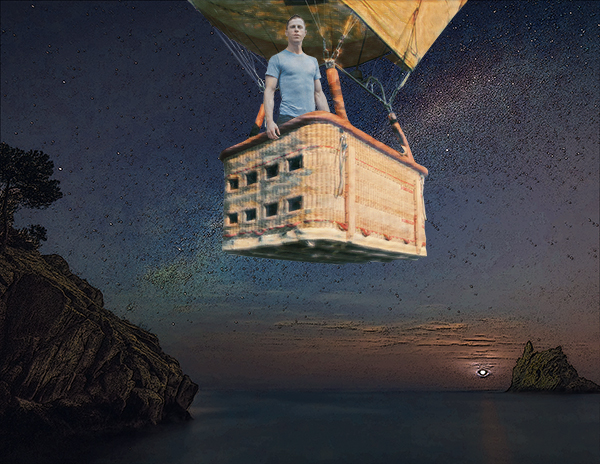 Ross Travis
Ross Travis is an award winning Actor/Creator, Bouffon, Physical Comedian and Circus Performer (specializing in Chinese pole), who has studied with world renowned master pedagogues, including Dodi DiSanto, Giovanni Fusetti, Ronlin Foreman, Stephen Buescher, Dominik Wyss and Master Lu Yi. Ross' lineage of training and experience allows him to create provocative performances that combine circus and satire to develop extreme characters and tell stories from the fringes, igniting dialogue and change around ignored or taboo social issues.
Ross' company Antic in a Drain has developed three shows: The Greatest Monkey Show On Earth, which received the inaugural Artistic Risk Award at the Vancouver Fringe in 2014 and was nominated for two 2016 Theatre Bay Area (TBA) Awards for Outstanding Makeup and Costume Design and won for Costuming. Bucko: Whaleman! was developed with a San Francisco Arts Commission Grant and premiered on Hyde Street Pier at San Francisco Maritime National Historic Park in 2017. Tempting Fate was featured in the San Francisco Chronicle by Lily Janiak and was nominated for seven 2019 TBA Awards, including Outstanding Solo Production, Outstanding Direction of a Specialty Production, Outstanding Creative Specialties for Mask AND Puppet Design, Outstanding Costume Design, and Outstanding Sound Design. The show won for Outstanding Creative Specialties for Mask Design.
Ross has worked with Kinetic Arts Productions in Oakland; Salvage (2015), Inversion: Circus Disobedience (2016), Circus Veritas (2017) (for which Ross was nominated for a TBA Award for Outstanding Performance in a Featured Role in a Specialty Performance), and Beyond the Ring (2019). Ross has toured two seasons with Circus Bella and performed with Firefly Theatre and Circus in Edmonton, Canada; Craniatrium (2014), Panache (2017), Panache Part Deux (2018) and Inferno (2019). He portrayed the Nutcracker in Nutcracker Circus with Moth Poetic Circus in Denver, Colorado (2019). Other companies include: Sweet Can Circus (in their holiday show Mittens and Mistletoe), Velocity Circus, Earth Circus, Vau de Vire Society (as Shanghai Kelly in their hit show Soiled Dove), and Le Cirque Boheme.
Ross has been some array of the ringmaster, character artist and Chinese pole artist for Flynn Creek Circus for three seasons (2016, 2017, 2020). He can't wait to Fly High with these Bird's, Balloons and Other Things again! For more of Ross' cyber work which includes satires and behind the scenes looks of circus life, look for Antic in a Drain on YouTube, TikTok, Instagram and Facebook. @anticinadrain or @antic_in_a_drain (TikTok)
Zak Garn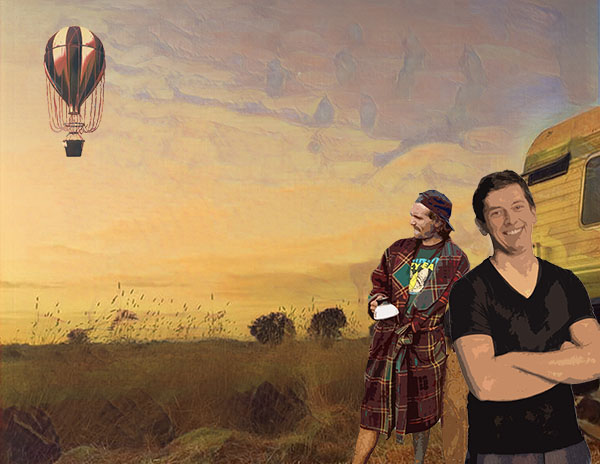 Zak is a drummer for hire. He spends his off season in New Orleans drumming for multiple music groups.
Greg Jukes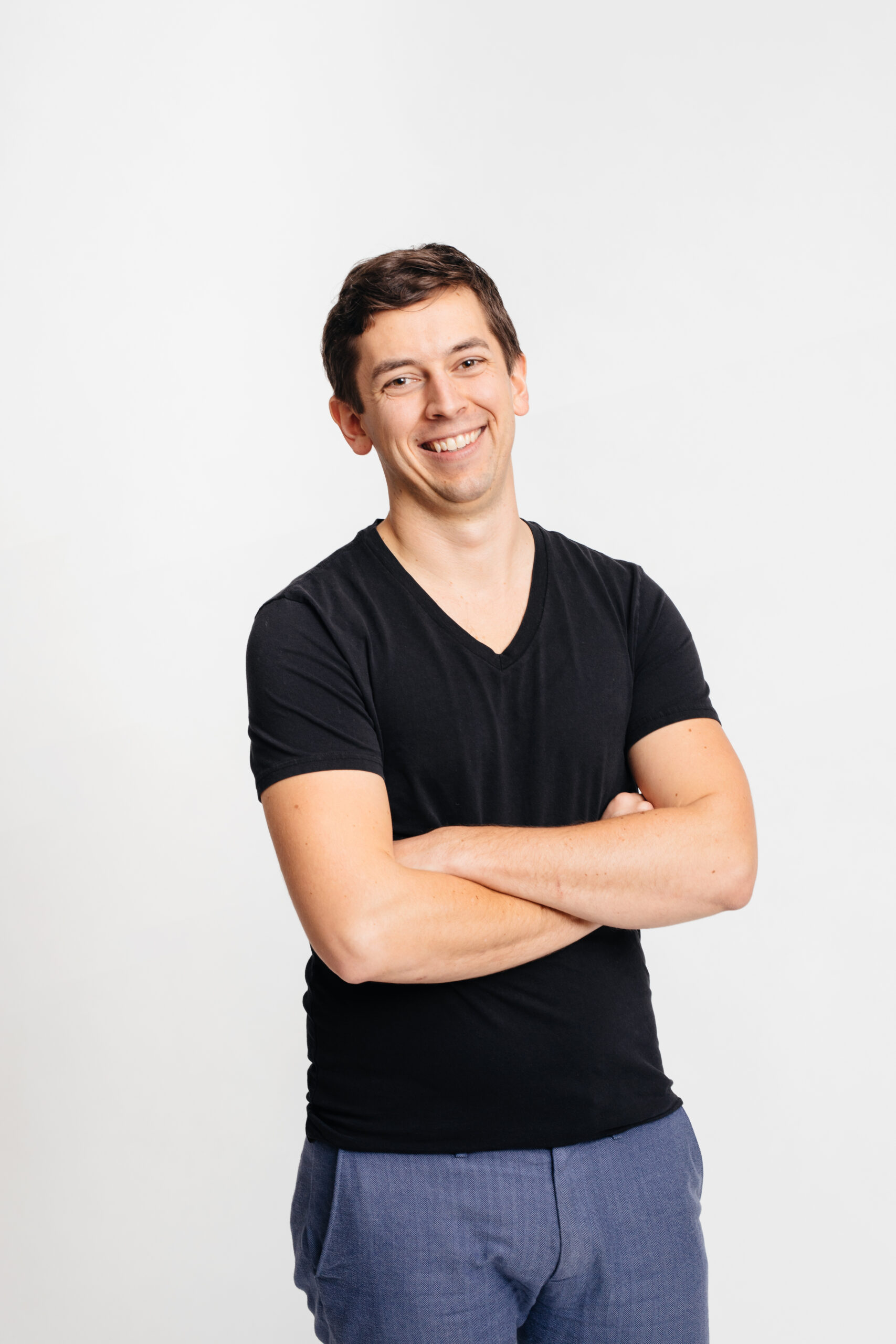 Photo by Adam DeTour
Greg Jukes (he/him) is a percussionist and narrator who creates work that combines multiple artistic disciplines in innovative ways. Greg primarily performs and teaches across North America with The Fourth Wall, a hybrid arts ensemble in which musicians are also actors, dancers, and acrobats which he co-founded in 2010. Other projects include outreach programs that range from student shows with orchestras that reach thousands of young people to drum circles that get small groups of students thinking about community as it relates to music-making and drumming. Greg co-created Kadence Arts' Beat Bus, melding drumming and music technology in workshops and pop-up events around Boston including recent residencies supported by the Celebrity Series..
Matthew and Lorynne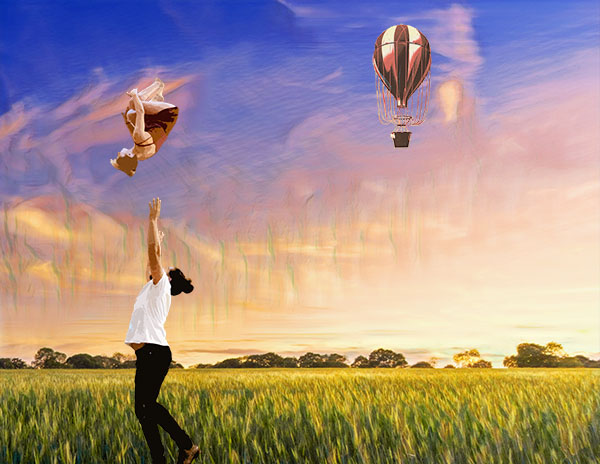 Apprentice awardees, Matt and Lorynne come from Canada..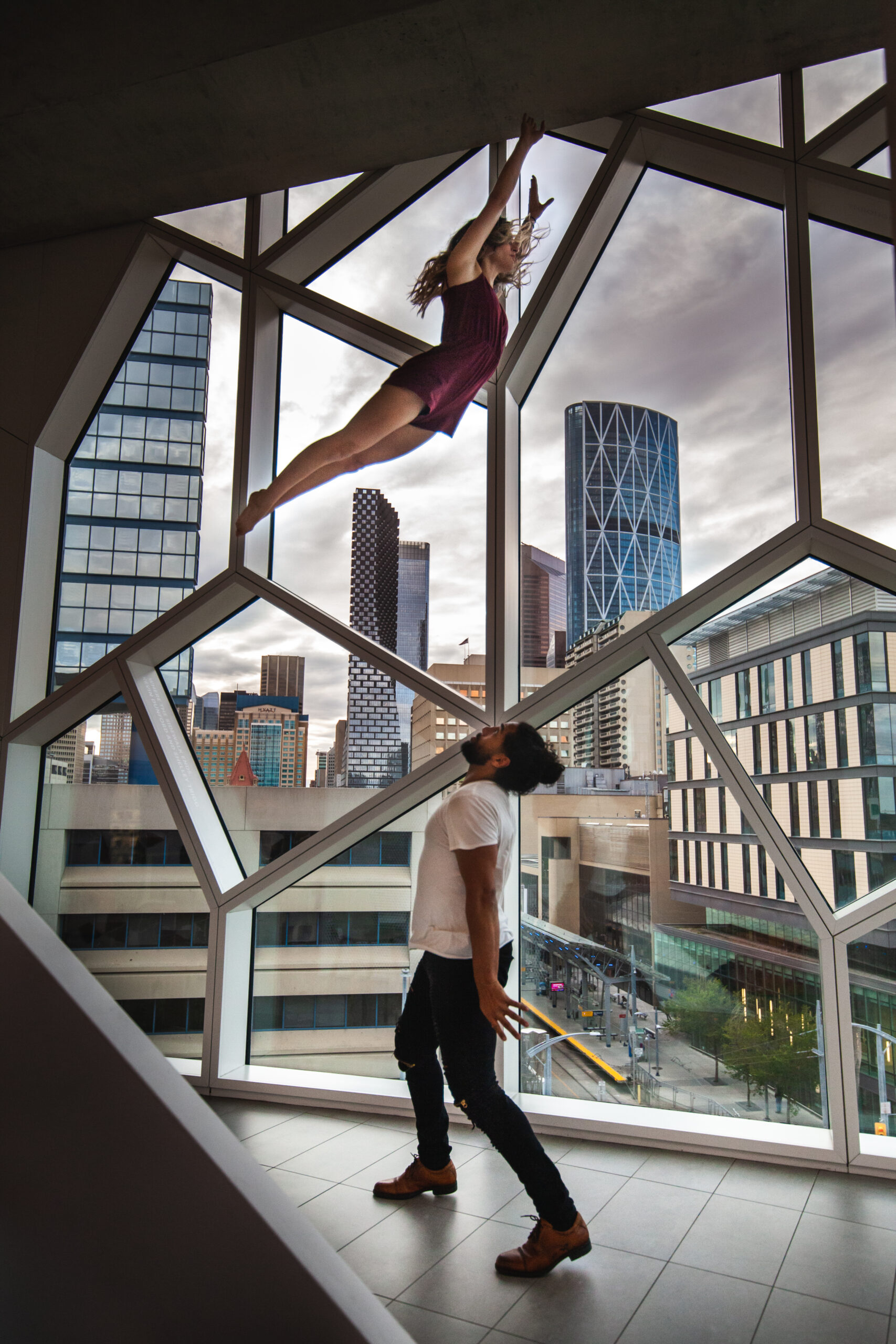 Tyler Beale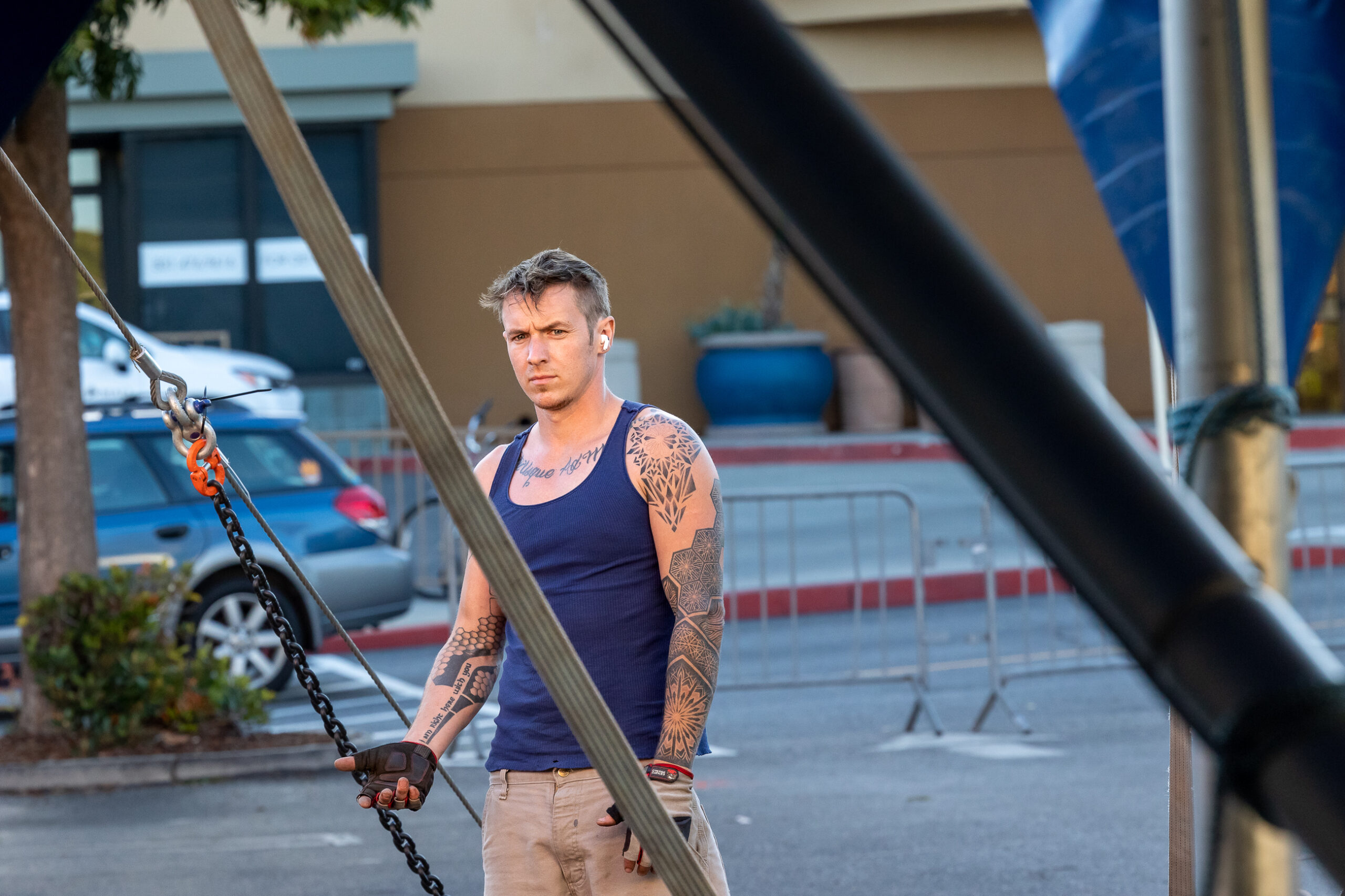 Tyler Beale is a performer and craftsman from Mendocino, California. As a mercurial maverick he likes to lean into new trades and specialties from aerial straps to MMA fighting to woodworking. He is a seasoned knife thrower and has performed precision throwing around Northern California. When he's not on tour he is a general contractor based in the bay area and enjoys chasing new adventures. We call him Sunshine, you can too. This is Tyler's fifth season with Flynn Creek Circus.
photo by Kevin Painchaud @painchaudkevin
.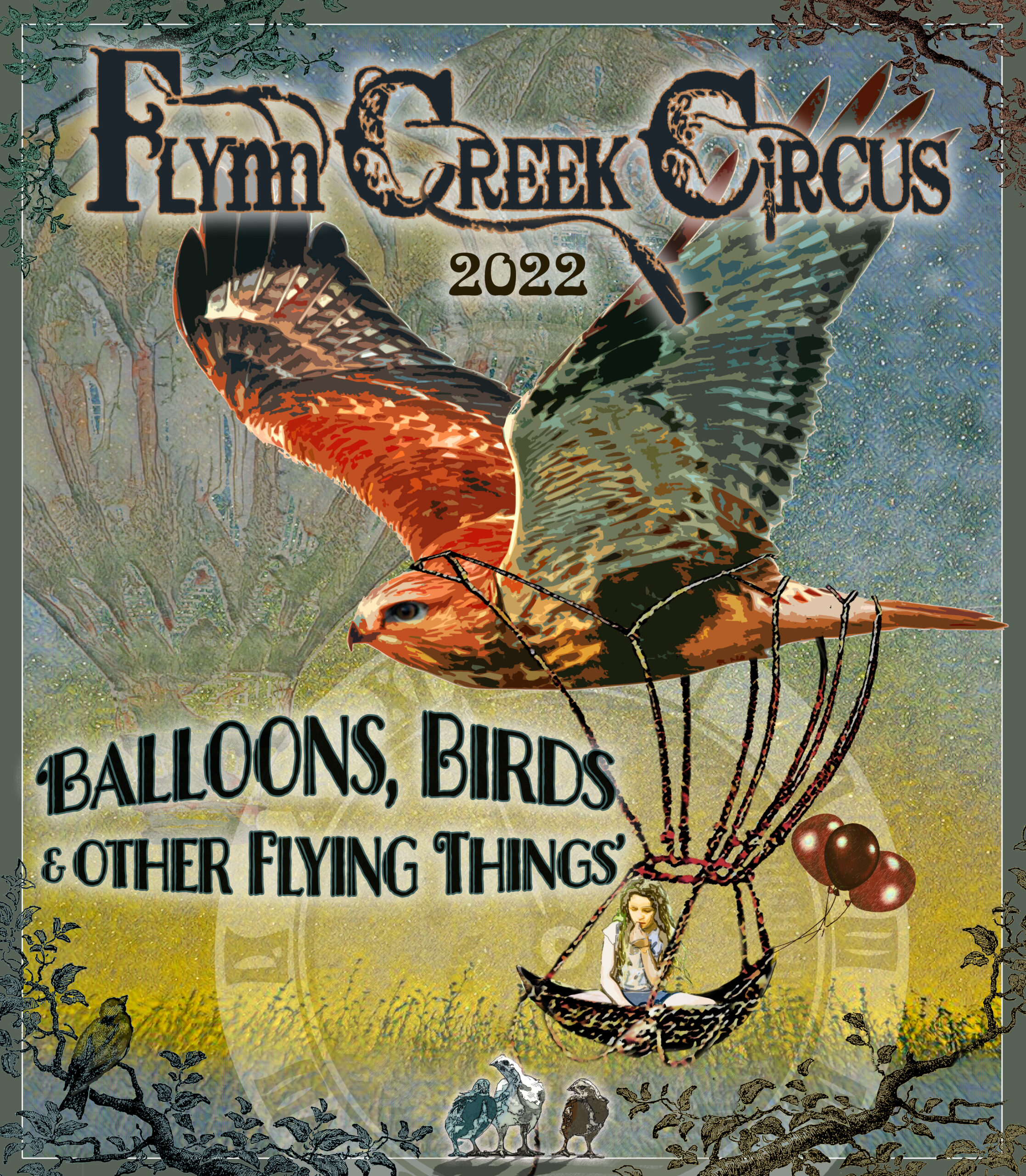 Flynn Creek Circus 'Balloons, Birds and Other Flying Things' is created, directed and choreographed by Blaze Birge and the Flynn Creek Circus 2022 cast.
'The distinction between the past, present and future is only a stubbornly persistent illusion'- Einstein
Featuring the soul stirring sounds of Eric McFadden and Kate Vargas, 'Balloons, Birds and Other Flying Things'  delivers explosively entertaining acrobatics, aerial stunts and feats of skill.   The show strings together a series of vignettes based on real memories submitted by our audience. 
A father rescues a balloon for his small daughter and sets in motion a lasting memory that challenges the way we think about our connections to the present and the past. 
'Balloons, Birds and Other Flying Things' is charmingly self aware, raw, edgy, sometimes profound  and entirely family friendly (except that adult showing).   Flynn Creek Circus brings Internationally award winning performers to an intimate setting for a truly authentic  experience.  
Touring from June to October 2022